Recently ARRI unlocked the 3.2K acquisition on the Alexa, and now they are at the forefront of high resolutions with their latest announcement. For those of you for which Super35 imagers are not enough to give you the highest quality and look, ARRI are once again raising the bar in absolute image quality in digital cinema acquisition with their new ALEXA 65 – a 6.5K digital cinema camera with a sensor equivalent to 65mm 5-perf film. The 65mm/70mm film format was used on epic classic Hollywood films such as Cleopatra, Patton, 2001: A Space Odyssey, Lawrence of Arabia and many others.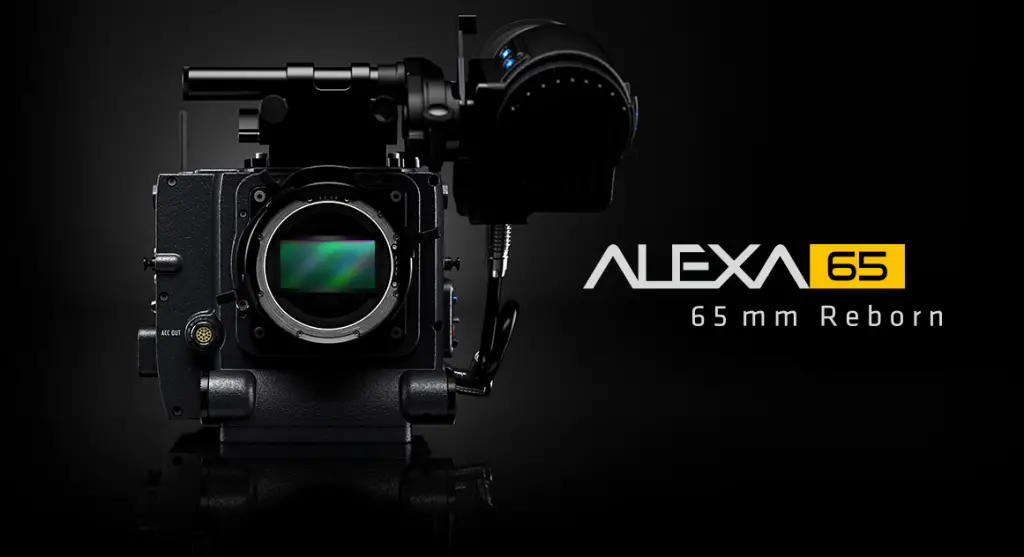 Up until now, the 65mm look could be achieved only by shooting film, something the like of Tarantino and Nolan have been clinging on like there's no tomorrow, but now ARRI is once again bringing a digital equivalent to film, giving yet another reason to DP's worldwide to salivate over specs and new creative possibilities.
Well, Nolan & DP Wally Pfister especially have something to cry over in the next few weeks, as ARRI is set on putting the final nail in the coffin of celluloid, that no studio-backed "save Kodak film" effort can preserve. ARRI beating film in it's final stronghold – large format acquisition is definitely going to hurt celluloid evangelists as the aforementioned few.

Now, Christopher Nolan's camera operators will no longer require emergency shoulder surgery after handholding IMAX cameras, as ARRI is bringing IMAX quality in a digital cinema camera in a very similar Alexa-like size and form factor.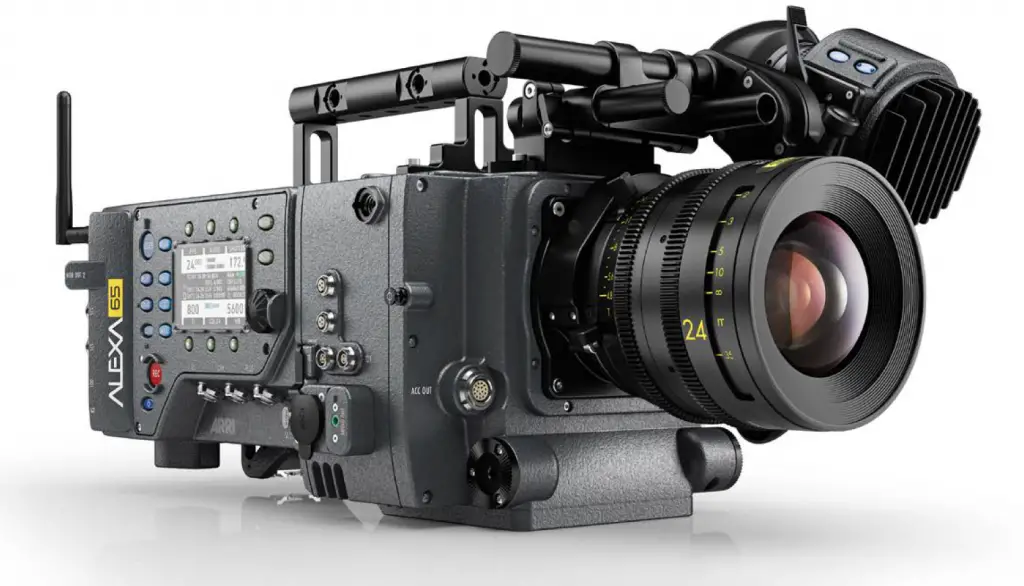 ALEXA 65 Specs and Features
65mm digital cinema camera
ARRI A3X CMOS Sensor
Aperture equivalent to 5-perf 65mm film
6560 x 3102 Resolution
54.12 x 25.58 mm Sensor size (active image area)
Sensor image diagonal: 59.87 mm
ARRI XPL Mount (64 mm diameter)
ISO Settings 200 – 3200 ISO. Base is 800 ISO.
Dynamic Range >14 stops
LDS metadataSame accessories as ALEXA XT cameras
Electronic Shutter 5° – 358°, adjustable in 1/10° increments
0.75 to 27 fps (upgrade to 60 fps planned for early 2015)
Recording File Format Uncompressed ARRIRAW
Recorder Modes: 5-perf 65mm (full aperture, 1.78 extraction)
Recorder Modes: 8-perf 35mm (24x36mm – future upgrade)
Storage (type) Codex XR capture drive
Storage (capacity) 480 GByte capacity/860 MByte per second data rate
Storage (recording time): 11 minutes @ 24 fps
Weight 10.5 kg / 23.2 lbs
Power 24 VDC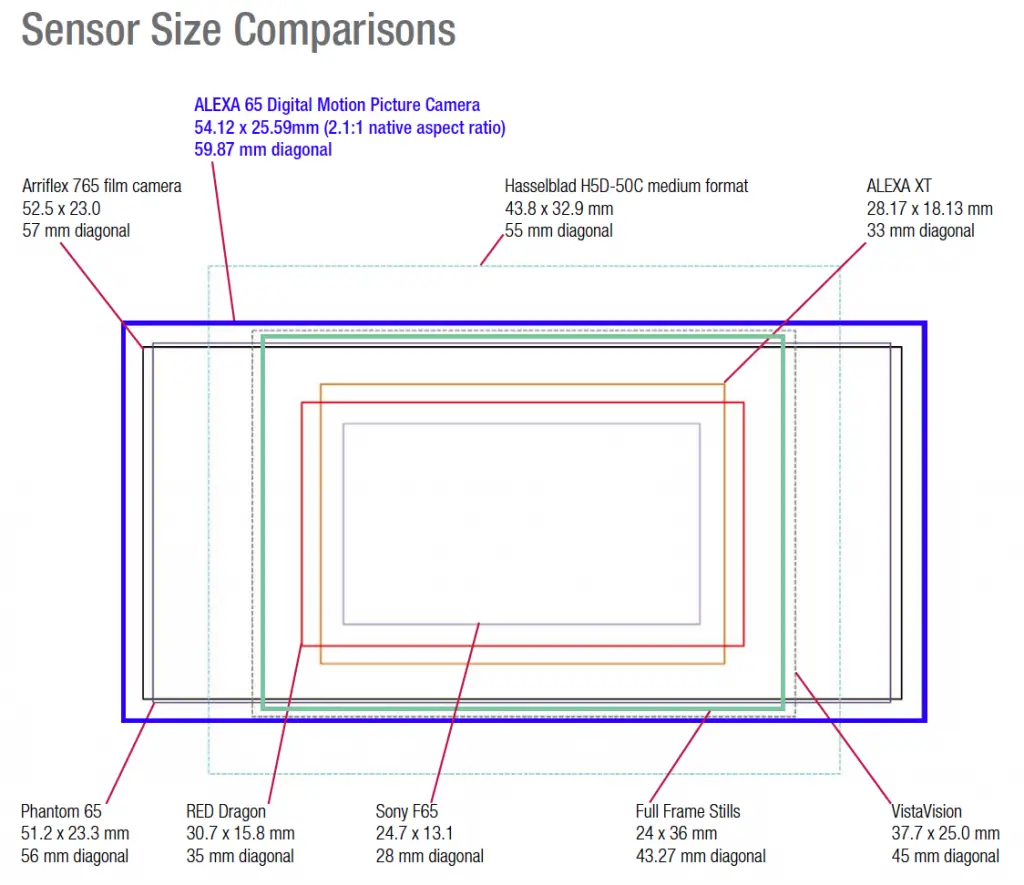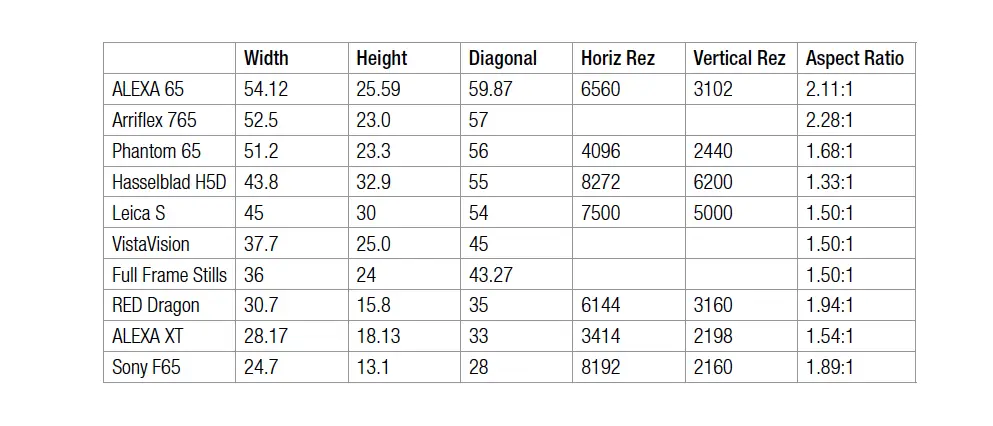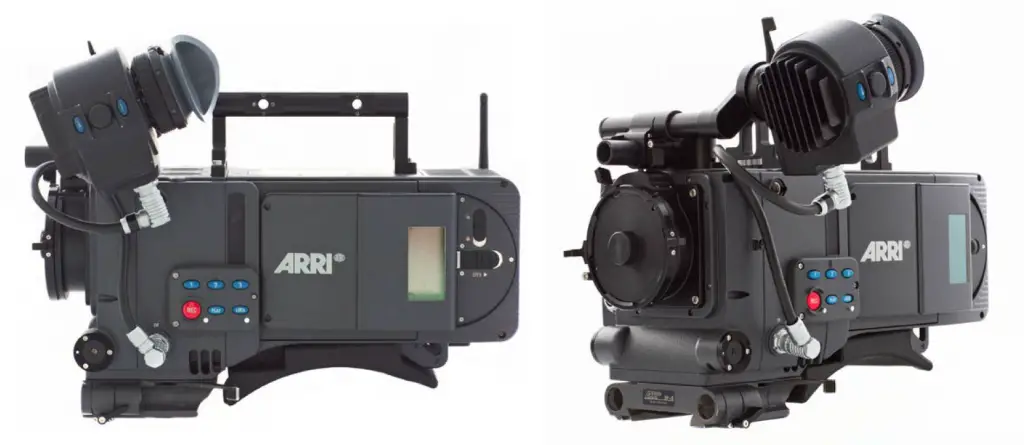 The Alexa 65's body is wider than the Alexa XT one due to the larger sensor, however ergonomics are kept the same. Of course the larger sensor would necessitate the use of lenses capable of covering the large sensor. The lens package for starters will include 8 primes and 1 zoom lens, originally made by Fujinon for the Hasselblad H5D, these lenses were then re-housed and re-designed by ARRI to fit the larger PL mount and rigours of high-end cinema production.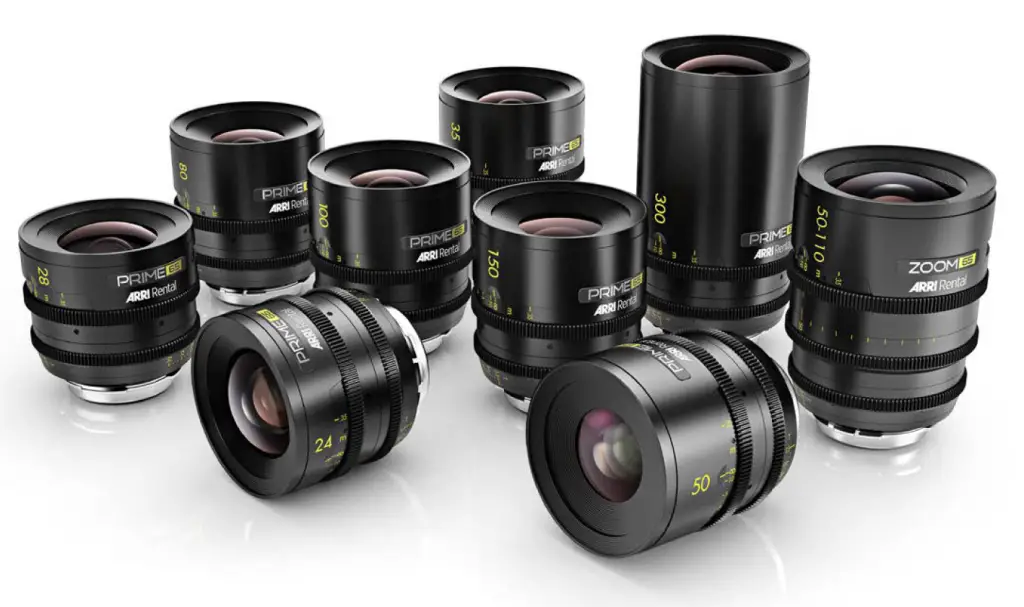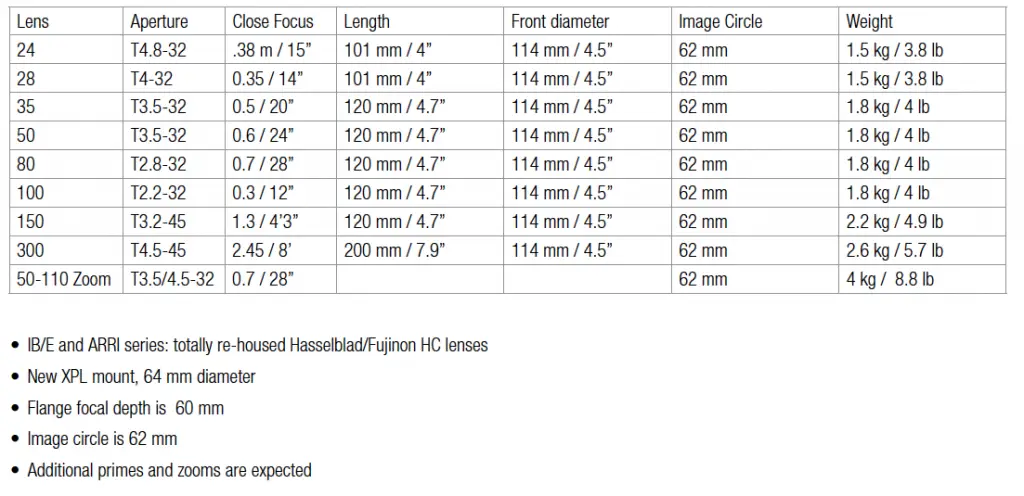 At the moment the ARRI Alexa 65 is a rental option only and available from ARRI Rental. For further information on this camera check out the full FD Times issue at the link below.
[via FDTimes]

Claim your copy of DAVINCI RESOLVE 16 - SIMPLIFIED COURSE with 50% off! Get Instant Access!