Now that we have affordable 4K TV's, and 4K digital cameras, it is only a matter of time before we get 4K home media such as 4K Blu-rays (which are coming next Christmas) you may want to reconsider your current blu-ray collection and what to do with it.
As cloud storage becomes more affordable, physical storage media such as DVD's and blu-rays are quickly becoming a thing of the past.
Helping you de-clutter, save space and possibly make some cash on eBay by offloading your Blu-ray collection, the folks at Cinemartin, makers of the awesome standalone Denoiser, have just announced MyBD – a new Free All-In-One Blu-ray to H.265 Converter.
The new software is able to convert Blu-rays to a about 2% of their size with same resolution and almost same quality. Utilising the highly efficient HEVC H.265 format in both MKV and MP4 containers, resulting in files with much more manageable sizes than the regular 25GB or 50GB Blu-ray discs we are used to. MyBD can shrink Blu-rays to about 200-500 MB per movie, thus enabling you to fit a decent collection of Blu-rays onto standard USB pen drives.

Exported files are playable on both Windows PC, and Mac platforms, as well as tablets & Smart phones including those running Android.
MyBD is the 1st and the only one all-in-one tool (Blu-ray ripper, de-crypter, scaler, converter) for backup of Blu-rays at world smallest size with almost same quality, visually eye imperceptible.
Cinemartin MyBD Features:
Supports any kind of Blu-ray disc
Unlock almost any BD protection
Decrypt almost any protected video
Backup entire disc or selected titles
Backup/Rip all or selected languages
Supports virtual drives
It also supports ISO's
Includes a video scaler 1080-720-SD
Multiprocessing up to 8 CPU cores
Output to H264 MP4
Output to H265 MKV
Output to H265 MP4

It supports up to 8x CPU/Cores both Intel and AMD, and "inherits the features of Cinec v4.0 and supports mmx, avs and sse among other CPU multimedia resources, so its your perfect companion for Intel Haswell (Z87-Z97), Intel Haswell E (X99 – 2011-3) and Intel Haswell EP (C610 – 2011-3), as well as latest AMD FX series."
See a screenshot below of the GUI: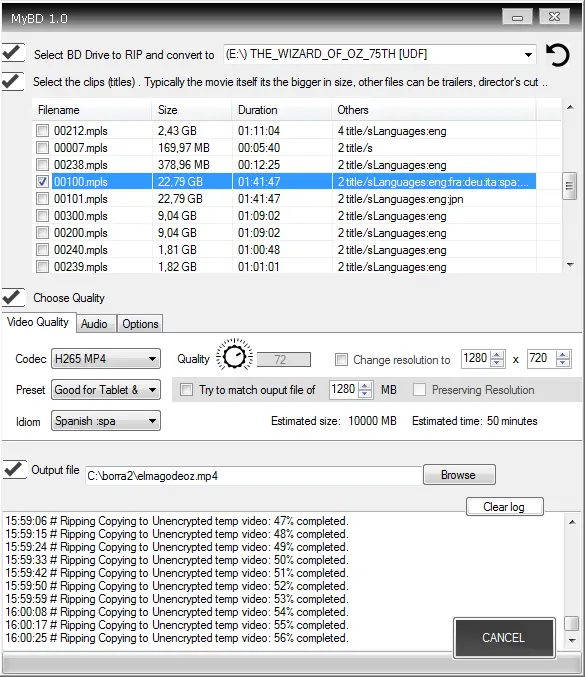 The Cinemartin MyBD H.265 converter comes in two versions – Standard which is Free to download, and a Premium license available for a limited time at €29. See a comparison table between the two versions below: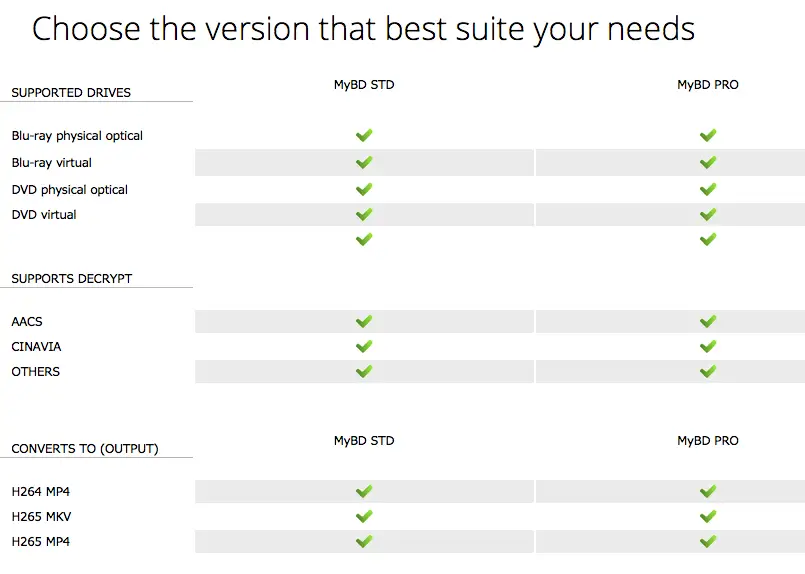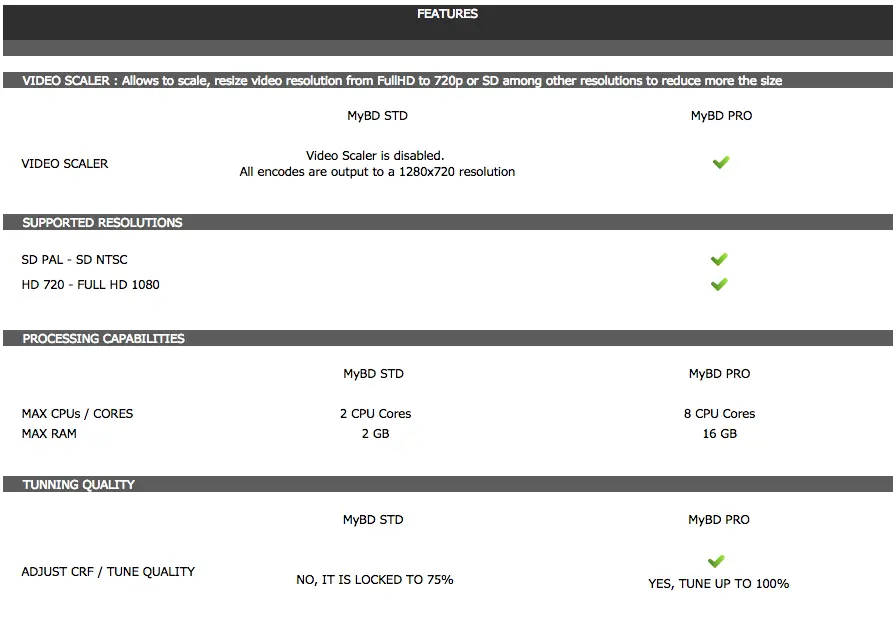 The Pro can use more CPU's for encoding / converting purposes (up to 8 vs 2 on STD) with time savings of around 50% compared to STD. STD have the video scaler disabled where as on PRO the video scaler also allows to reduce the size around another 50% more, as you can check in the samples or in the sample web, so from say 600MB in STD, PRO can give you the blurays in 399MB or less (100MB-400MB range). MyBD STD is currently a Free software, where as on PRO has a introductory price indicated on website
MyBD Converter Samples:
Disclaimer: As an Amazon Associate partner and participant in B&H and Adorama Affiliate programmes, we earn a small comission from each purchase made through the affiliate links listed above at no additional cost to you.
Claim your copy of DAVINCI RESOLVE - SIMPLIFIED COURSE with 50% off! Get Instant Access!