Most shooters using 4K mirrorless cameras such as the GH4 often require third party lenses not in the original mount for video work. Same goes for those shooting video with Sony A7r's for example.
The flange distance on both Micro Four Thirds and E-mounts is short enough to allow most other lenses such as Canon EF, Nikon F, and PL mount lenses to be used with proper adapters.
However, one inherent weakness in adapting a bigger and heavier zoom lens such as a Canon EF 70-200mm F2.8, or using any of the Zeiss CP.2 compact primes will put some serious strain on the fiddly E-mount on the the FS700 for example.
The Sony E mount features a two part construction, with the inner component being made of plastic, which was probably down to cut down costs, but in essence can introduce lens play even when lighter lenses are attached to the camera body. In the case of heavier zoom's lens play can become a serious problem.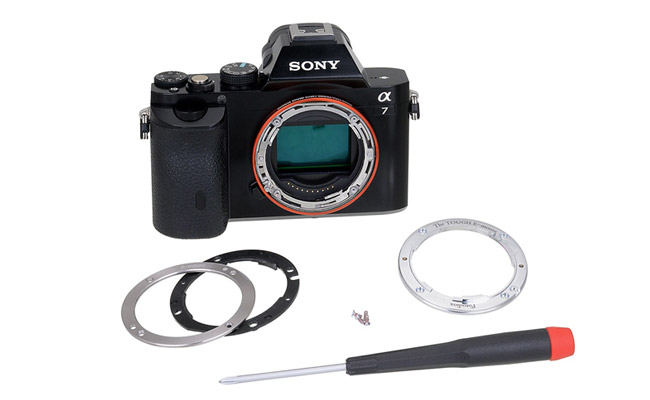 However, the folks at Fotodiox have come up with a solution – 'The Tough E-Mount'. It is a one piece all metal design, which replaces the original plastic/metal part in full. The mod can be done in less than five minutes, and they have a video to show how it's done:


Once you've installed the Fotodiox The TOUGH E-Mount, you can mount practically any sized pro lens on your Sony E-mount camera using one our full line of E-Mount lens adapters. With the powerful combination of our TOUGH E-Mount modification and our lens adapters, you can be confident of a solid and professional fit.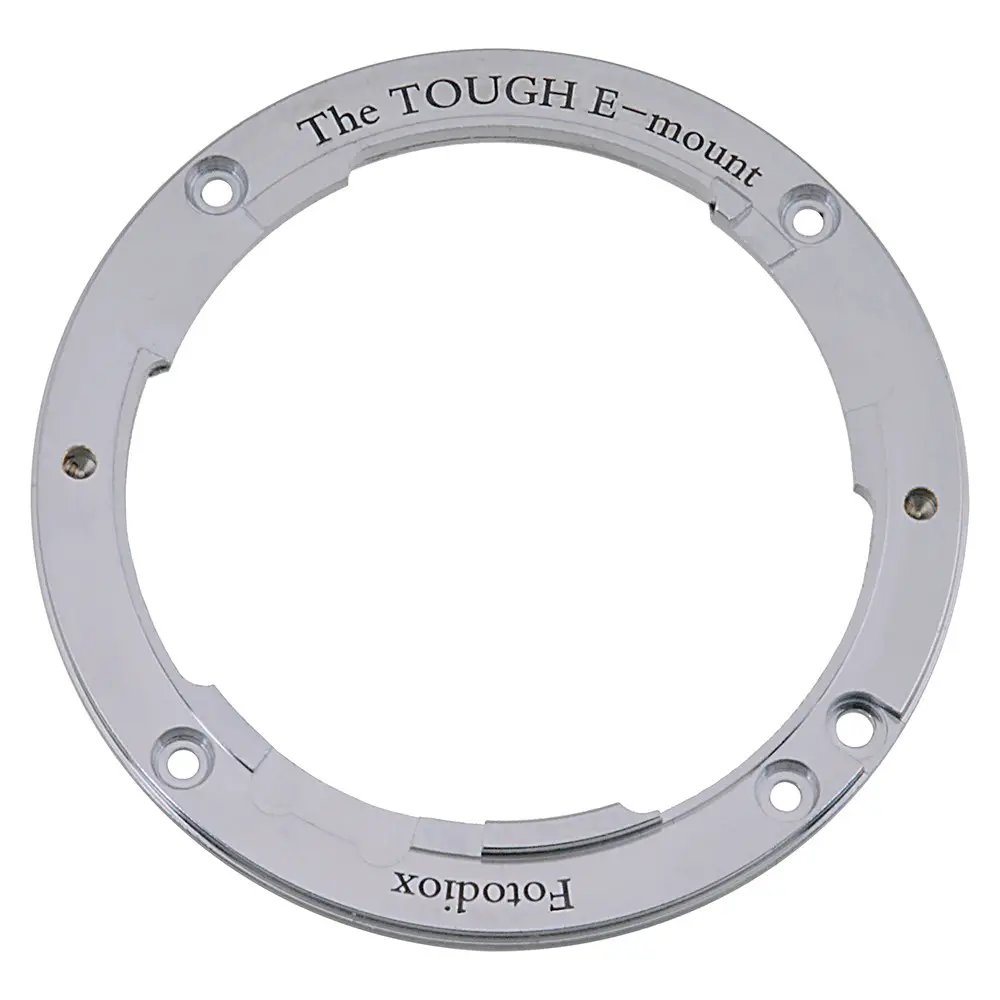 Compatible Cameras:
All Sony Alpha NEX E-mount Camera Bodies, Including:
Sony Alpha System – A7, A7R, A6000
Sony NEX-3, NEX-5, NEX-C3, NEX-5N, NEX-7, NEX-F3, NEX-5R, NEX-6
Sony NEX-VG10, NEX-VG20, NEX-VG30, NEX-VG900,
Sony NEX-FS100, NEX-FS700, NEX-EA50
As I've often said, it is the small things that usually make your life easier, and with this genius solution from Fotodiox, you can improve the durability and reliability of your Sony E-mount cameras.
As stated in the above video, be careful when changing the mount not to drop the screws on the exposed sensor – a good idea (this is something I learned from a photographer friend of mine long time ago) when doing anything to the camera with an exposed sensor – try and grip it to a stand via the 1/4 20″ on the bottom and tilt the camera downwards (sensor facing down) so that even if you drop a screw it falls to the ground and not in the sensor housing. It may be awkward to work this way, but if you have the camera high enough, consider sitting on a chair so that the camera is at eye level.
And finally, the best thing about this adapter is definitely the price. At $39.95 it won't break the bank, and it definitely seems like a worthwhile investment.
[via SonyAlphaRumors.com]
Disclaimer: As an Amazon Associate partner and participant in B&H and Adorama Affiliate programmes, we earn a small comission from each purchase made through the affiliate links listed above at no additional cost to you.
Claim your copy of DAVINCI RESOLVE - SIMPLIFIED COURSE with 50% off! Get Instant Access!