There are so many affordable solutions to record quality audio these days, which there is no reasonable excuse not to capture sound in the best possible way. Here is an interesting alternative solution from Tascam – the compact DR-10X Plug-On Linear PCM Recorder that can be attached directly to your handheld dynamic microphone or any other type of battery-powered condenser mic that has an XLR input.
The best part is that for this setup you won't need any additional accessories such as long XLR cables and will avoid possible interference issues while using some wireless systems for your interviews. The recorder weight only 68.3 grams using only a single AAA battery to power giving you more than 8 hours of operation.
The Tascam DR-10X Recorder is capable of recording PCM mono .wav audio up to 24-bit, 48 kHz resolution to SD (up to 2GB) or microSDHC cards up to 32 GB. The device also features automatic and manual gain settings as well as a selectable low-cut filter. One of my favourite features though that you will also find on many professional high-end field recorders is the ability to record a safety track at a lower volume simultaneously to prevent any unwanted distortion or clipping. In case the battery runs out the unit will automatically close the current audio file to prevent the loss of already recorded data before it shuts down.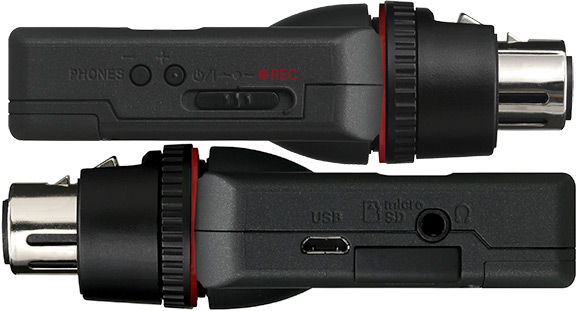 Alternatively, the DR-10X can be used with condenser microphones that are connected to an optional power supply. The recorder also features a 3.5mm headphone jack and playback function in case you want to access and monitor you recordings directly from the device. You can also create additional settings for the DR-10X on your PC and upload them to the unit via the micro USB port. There is also a Hold function that prevents accidentally switching off the recorder along with a Time Track increment function that writes new track after a preset amount of time.
The Tascam DR-10X is the perfect recording solution for simple interview set ups where you want to capture a high-quality audio on the run eliminating the necessity to carry a field recorder, XLR cables or any other bulky and expensive accessories. It's a compact one-man band solution, and it's also quite affordable as well.
Claim your copy of DAVINCI RESOLVE 16 - SIMPLIFIED COURSE with 50% off! Get Instant Access!