As always, the new product announcements at this year's NAB were coming fast left and right, which of course makes it virtually impossible to catch up with all of them at the time. The one that deserves to be covered even now in the post-NAB days is the new GoPro HEROCast – a wireless transmission system that in essence turns GoPro into a live streaming camera. The system costs serious money though (maybe even too much), intentionally built for use mainly by professional live broadcasters who want to transmit GoPro HD footage in real-time aiming to deliver engaging live content with the immersive POV footage and unique perspectives.
GoPro developed HEROCast in partnership with Vislink, a company that is mostly known for its high-quality broadcast communications equipment. The new HEROCast will also work with third-party receivers and according to GoPro, the unit will offer a low-latency transmission with minimal to no signal interruptions. HEROCast has already been used by ESPN in the 2015 X Games Aspen and the NHL in the 2015 Honda All-Star Weekend, delivering never-before-seen POVs from competitors and players and putting fans at the center of the action happening on TV.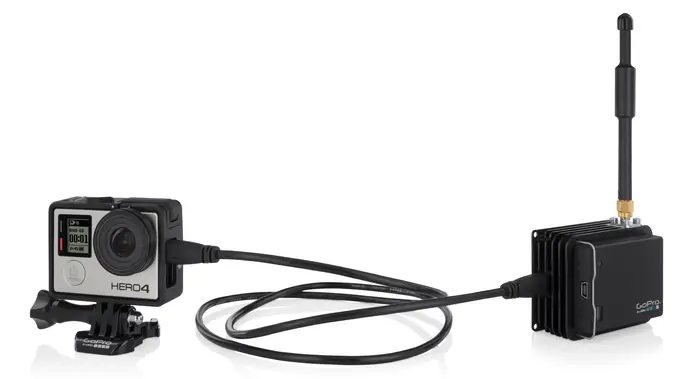 The HEROCast is specially designed to be compatible with existing GoPro equipment and can be positioned in multiple locations, including within the HERO BacPac housing for water-resistant usage. The system is available in two options, providing users with the flexibility to choose the right form factor for their particular needs – HEROCast and HEROCast BacPac.
HEROCast is available as an independent unit that can be tethered to a GoPro camera via a lockable HDMI cable, which is optimal for body mounting and engaging POV shots. On the other hand, HEROCast BacPac directly connects to the housing of a GoPro camera, delivering an integrated, water-resistant solution for immersive live action footage.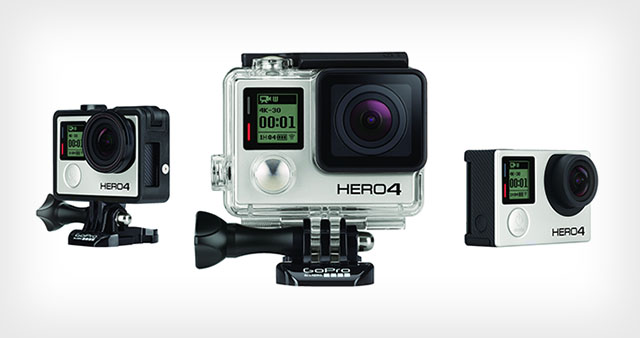 Both configurations are compatible with HERO4 and HERO3+ Black cameras and can provide about 40 minutes of run time with the traditional GoPro battery. However, they may be powered externally for extended use. According to GoPro, HEROCast delivers industry-standard wireless broadcast at a fraction of the cost of comparable equipment. Here are the expected prices for both packages:
HEROCast    $7,500 MSRP
      Optimized for body mounting and engaging POV shots
      Separate units for versatile mounting and easy accessibility
      Easily attached to GoPro mounts including Chesty and more
      Connects via [supplied] HDMI cable
HEROCast BacPac    $7,500 MSRP
      All-in-one solution for immersive live-action footage
      Camera, transmitter, housing, and BacPac in one convenient unit
      Mounts to walls, cars, and other larger surfaces
      Water resistant to IP67 specification
The HEROCast and HEROCast BacPac solutions are considered as the lightest and smallest HD wireless transmitters on the market, delivering industry-standard H.264 encoding for HD picture quality with low latency. On par with the rest GoPro products, the transmitters are rugged in design and appropriate for use in harsh and extreme environments.
[via: Cinema5d, source: GoPro]
Claim your copy of DAVINCI RESOLVE 16 - SIMPLIFIED COURSE with 50% off! Get Instant Access!