The UAV technology these days is not only in high demand but is also becoming more affordable, reliable and smarter than ever. By generating lots of buzz at this year's NAB, the 3DR Solo quadcopter proves that there are still plenty of unexplored possibilities on the market and enough room for some exciting innovations as well. With its distinctive features, advanced camera control, and onboard intelligence the first world's smart drone takes aerial cinematography to a whole new level.
One of the top priorities for 3DRobotics engineers was to design an affordable drone that is easy to operate not only by seasoned professionals but also by first-time pilots as well, providing simple out-of-the-box setup and enabling anyone to capture stunning pro quality aerial images from day one without years of flying practice. Getting incredibly sophisticated and creative aerial shots is something that we all crave for, however, in reality, this is not an easy task to achieve as it usually takes a lot more time and practice than many may consider.
Тhe overall success of this innovative piece of equipment was made possible by the two 1GHz ARM Cortex-A9-powered Linux onboard computers that are responsible for the entire control of the Solo drone providing complex functionality in terms of both flight and camera control. Smart Control features allow users to set up the desired shot and then execute it by tapping a "play" button. It's just as easy as that.
With ergonomics inspired by modern video game controllers, the aerial photography-optimized Solo Controller is designed to feel natural in hands even to new users. It simplifies flight and puts control of both the vehicle and the camera at operator fingertips, with dedicated buttons for Takeoff, Land, Return Home and Pause, in addition to two user-definable A/B buttons.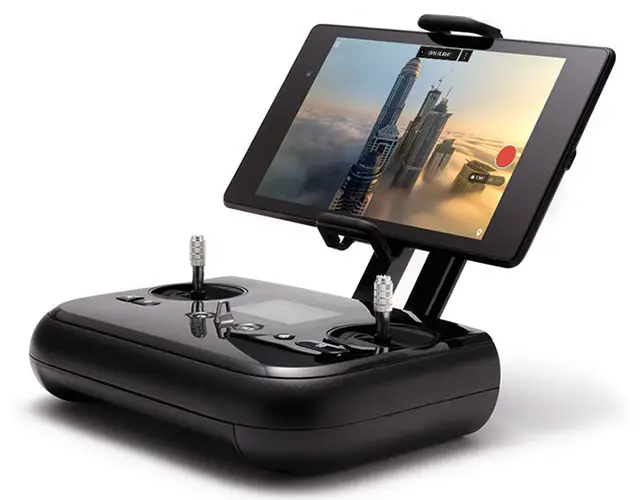 There are four main options that operators can choose from –  Cable Cam, Orbit, Selfie and Follow.
Cable Cam –   With Solo locked on a virtual cable in the air, operators are free to pan and tilt the camera without worrying about piloting the copter. Solo can even memorize the shot at each end point and fly itself from one frame to the next while working the camera for you as smoothly and evenly as a seasoned pro.
Orbit –  in this mode the drone will fly around the circle in either direction keeping the camera locked on a subject. The altitude and flight speed can be further adjusted to create even more dynamic and sophisticated aerial shots.
Selfie – this option automatically puts a subject in the middle of an aerial pullout shot with the camera pointed at the subject throughout the whole flight. When Solo reaches the peak of its flight, it will return to land right where it took off, getting an aerial zoom shot on the way back down.
Follow – This mode enables Solo to locks on to a mobile device following it at a certain latitude in the air for a certain period of time.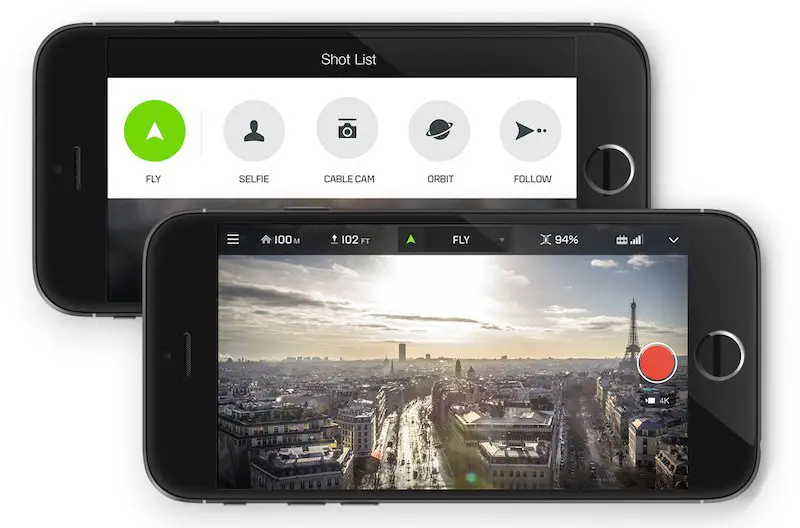 The Solo drone is specially designed to work with GoPro cameras providing wireless low latency HD GoPro streaming. The 3-axis Solo Gimbal stabilizes the camera to within 0.1 degrees of pointing accuracy and is also capable of charging the GoPro battery at the same time. There is also a dedicated Solo App for iOS and Android, plus an app-based flight simulator which are nice add-ons to the package.
Solo will be available in over 2,000 retail locations worldwide starting in May in the U.S., and in June and July globally with a retail price of $999.
[source: 3DRobotics]
Claim your copy of DAVINCI RESOLVE - SIMPLIFIED COURSE with 50% off! Get Instant Access!