One of the most exciting announcements at this year's NAB Show in Las Vegas was without a doubt the new Ronin M from popular UAV and stabiliser maker DJI. The new Ronin M is a lightweight version of the popular RONIN 3-axis gimbal stabiliser, this time designed with smaller DSLR type cameras in mind. During NAB, DJI was demoing the unit and announced that pricing will be available soon and will be below $2,000.
The DJI Ronin M is small enough to be packed in a carry-on or a backpack, and has half the weight of the original Ronin, at only 5 lbs./2.3 kg. The use of magnesium alloy made the significant weight reduction possible. The cradle is also a single piece now, thus increasing the overall rigidity of the setup. Tool-less adjustment and removable 5-piece top handle bar are some other improvements that DJI implemented in the new Ronin M stabiliser.
Sony A7s, GH4 or 5D Mark II/III shooters will no longer have to spring for the bigger and heavier Ronin, as the Ronin M is much lighter and better suited to smaller cameras of such caliber. On the other hand, the Ronin M uses a new battery, so Ronin batteries cannot be used on the M, but that's a small price to pay for this new and improved lightweight version.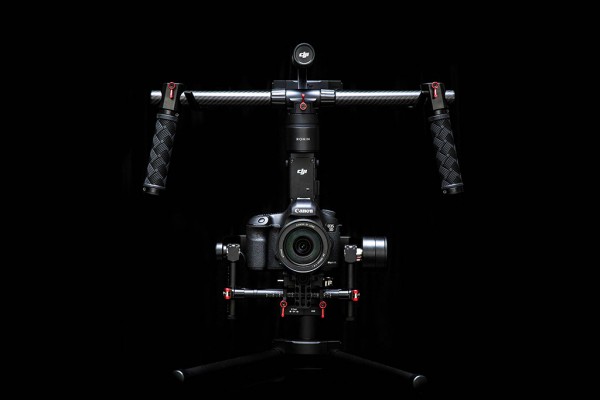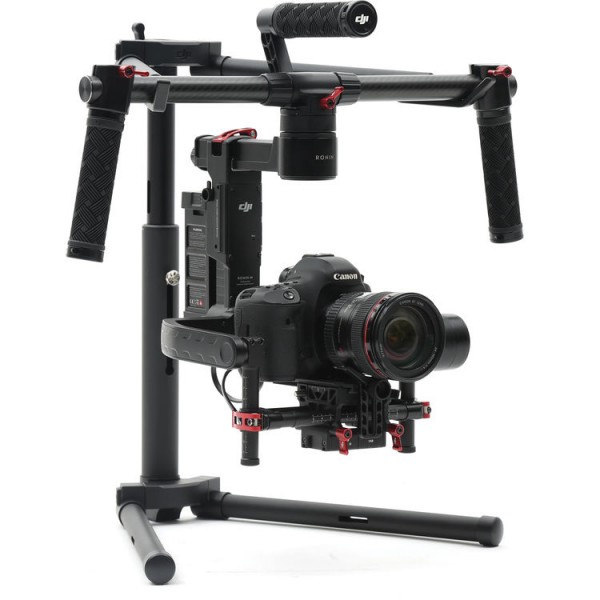 Highlights 
Supports Cameras up to 8 Pounds
Precision of Control: ±0.02°
Transmitter for Remote Pan/Tilt Control
Tool-Less Balance Adjustment System
Assistant Software for iOS and Windows
Bluetooth Wireless Interface for Setup
Silent Mode For Quiet Operation
USB and PowerTap Power Outputs
For Cameras Up to 8 lb

The Auto Configuration feature means the Ronin-M can adapt to a range of camera sizes, and is ideally suited for compact video cameras, mirrorless cameras, and DSLRs. It is suitable for payloads up to 8 pounds.
SmoothTrack Control

SmoothTrack gives a single gimbal operator the ability to translate their tilt and pan movements of the gimbal into smooth and stabilized movements of the camera's angle. This is designed to make framing of broad wide-angle scenes or even shooting in close quarters much easier during single gimbal operator use.
Auto Configuration

After balancing the camera with a simple tap of the ATS (Auto Tune Stability) button, Ronin-M will be automatically tuned for the mass and weight distribution of your camera rig. The gimbal will intelligently adjust parameters based on the camera rig's weight and independently adjust each of the three axes until an optimal setting is found.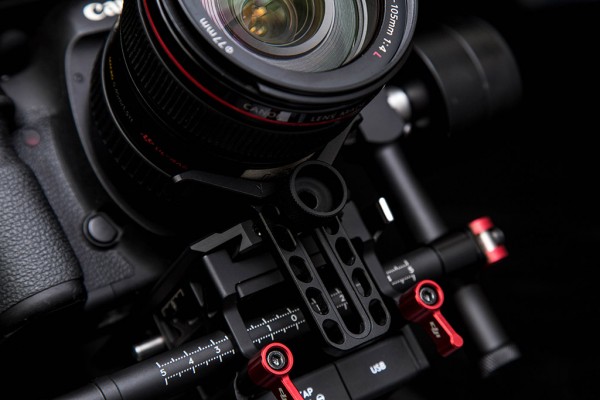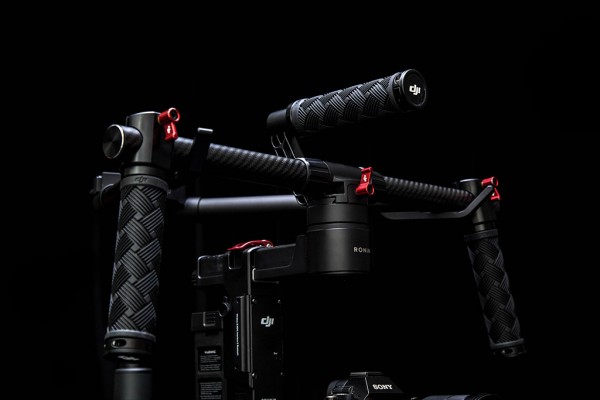 Three Operation Modes

Upright Operation Mode
Upright Mode allows the gimbal to be flipped over so the camera can be operated closer to eye level without straining to lift the gimbal. This can be used in various situations, such mounting on the top of the vehicle.
Underslung (Suspended) Operation Mode
Suspended Operation Mode is the standard operation mode for Ronin-M. Low slung, close to the ground, or simply holding the gimbal in front of you offers stabilized handheld footage. This mode would also be used when mounted the gimbal on a flying platform such as a multi-rotor RC helicopter.
Briefcase Mode
When a slimmer gimbal profile is needed – such as when moving through doorways or narrow paths – Briefcase Mode is ideal. It allows the gimbal to be held to the side and close to the legs, much like a briefcase.
Second Operator Control

Featuring the form factor of an RC aircraft radio controller, the 2.4 GHz Ronin transmitter provides pan and tilt control as well user-assignable speed settings and operation modes via two toggle switches. This allows one operator to hold the gimbal assembly while a second manually controls camera movement remotely. If you would rather use a third-party transmitter a D-bus port is provided as well.
Optional Thumb Controller for Pan / Tilt

Single thumb control is possible for the Ronin-M Handheld Gimbal System. These Pan and Tilt movements are controlled via the optional Thumb Controller attachment, available separately. Additionally, SmoothTrack Mode can be turned on or off using the Thumb Controller interface.
The DJI Ronin M is said to be available from authorised resellers in the beginning of May, and you can pre-order yours from B&H via the links below.
Ronin-M 3-Axis Handheld Gimbal Stabilizer – $1,399 
And if you are in the UK, you can pre-order the DJI Ronin M from the following dealers for £1,299 (incl. VAT):
DJI RONIN M Lightweight 3-Axis Stabiliser – Visual Impact
DJI Ronin M Lightweight 3-Axis Stabiliser – CVP
DJI Ronin M Lightweight 3-Axis Stabiliser – ProAV
DJI Ronin M Lightweight 3-Axis Stabiliser – Production Gear
Claim your copy of DAVINCI RESOLVE - SIMPLIFIED COURSE with 50% off! Get Instant Access!