The Atomos Shogun has given pristine 4K ProRes & DNxHR (and soon 4K Raw to Sony FS7/FS700) to many cameras, and is basically a required attachment for 4K capable cameras like the Sony A7s, which do not offer 4K internal recording and have to use an external recorder to get for 4K recording via HDMI. We recently posted about the upcoming firmware updates coming to the Atomos Shogun, and now premier underwater housing maker – Nauticam is making an awesome dedicated underwater housing for the Atomos Shogun 4K recorder that will make a lot of adventurer underwater shooters very happy. It's not cheap, but just as anything else Nauticam does, it's top notch pro quality. And the last thing you want to do with underwater shoots, is to compromise on quality and not protect your 4K recorder investment.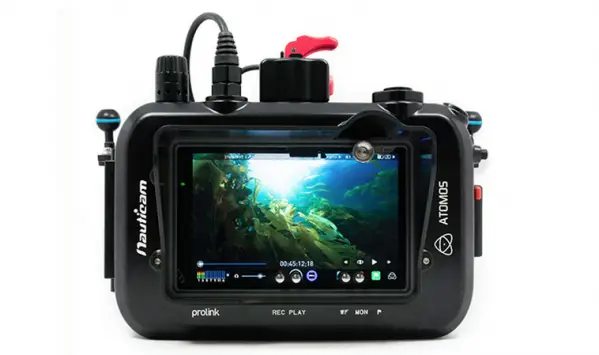 The Atomos Shogun underwater enclosure from Nauticam weighs in about 2.3 kg/5 lbs with a depth rating of up to 60 meters (or about 200 feet), and offers total user control over the most important functions such as Waveform, Peaking, False Colour and others via specially designed buttons and articulating arms while still providing the best possible view for the incredibly sharp 7-inch touch screen of the Shogun.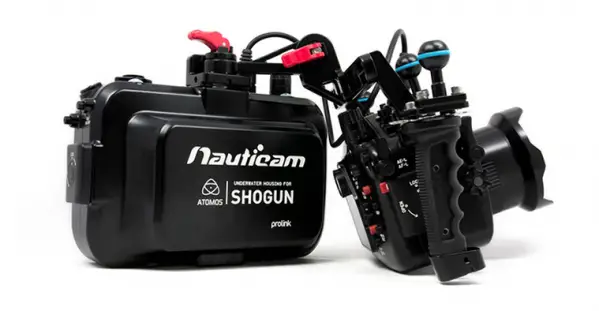 The Shogun snaps into the underwater unit also with three latches for a quick and easy installation. This designed helps with changing cables, batteries and media as the Shogun's screen facing down when the enclosure is open. The Shogun is kept cool with the addition of 2 cooling fans in the enclosure, which can run for about 12 hours on a single Sony NP-F550 battery.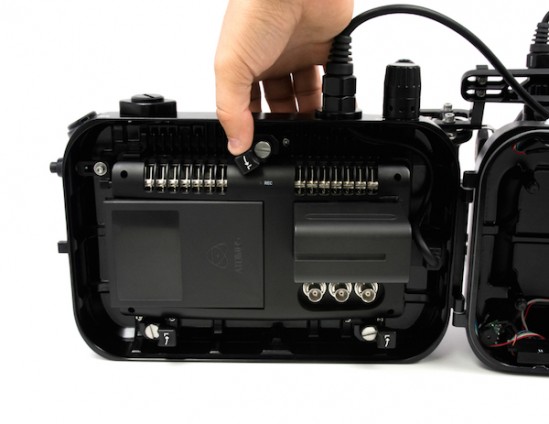 Nauticam also features some additional security precautions such as built-in vacuum check and leak detection system that gives users continuous feedback in the event of a leak or a fault with a seal. Watertight cables and attachments ensure the Shogun is connected securely to the camera housing.
A Shogun housing mounting system that mounts the Shogun's underwater housing directly to the camera's housing unit, such as the Sony A7s for example can be seen below.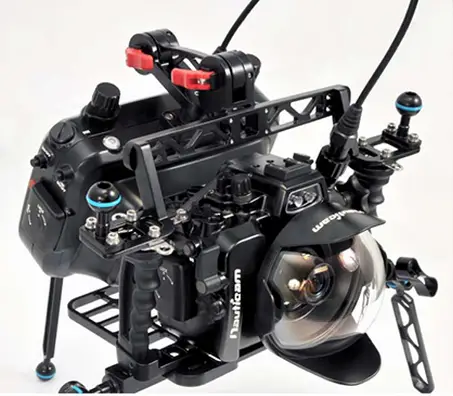 Check out the amazing Nauticam Shogun / A7s 4K Show Reel below.
The Nauticam Underwater housing for the Atomos Shogun is available for $4,150 from Nauticam Dealers.
[via SAR / Imaging Resource]
Claim your copy of DAVINCI RESOLVE 16 - SIMPLIFIED COURSE with 50% off! Get Instant Access!