If you're looking for a simple and easy trick to manipulate video in Adobe After Effects to produce some stunning visual effects then using pre-arranged templates may be just the right solution for you. This is a quick and super efficient way to spice up your video production and save a ton of time and effort. These effects packs are also a great starting point for beginners who want to learn how to create great motion graphics and get their projects immediately off the ground.
The Canadian company RocketStock specialises in producing high-quality AE templates including slide shows, title sequences, logo reveals, graphics packs and product promos at a reasonable price. They also give some of their stuff for free. All you need to do is signing up for their newsletter. Once signed up you'll get one free, high-quality template every month.  If you're looking to liven up your videos, you can start off right away with the company's free Digital Distortion Effects Kit.
Digital Distortion: Free After Effects Template from RocketStock on Vimeo.
This free After Effects template is packed with 9 different distortion effects such as Digital Noise, Color Boxes, Pixel Blending, Chromatic aberration and more that can be easily tweaked with an adjustable slider in the template's Scene Options.
Furthermore, you can combine different parameters to create a unique look that is entirely dependent on your personal preferences and the needs of your project. The template works equally well with video footage and/or motion graphics.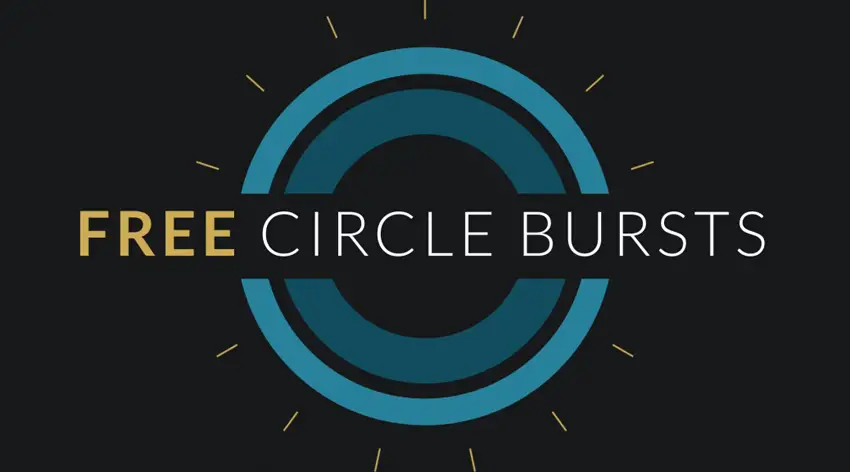 If you are looking for an efficient way to make your commercial, infographic composition or other motion graphics project more appealing using some flat shape layer animation, then Free Circle Bursts Template might be the right solution for your project. Again, the provided assets are 100% free to use.
Dynamic Car Gauges is another freemium AE template that includes 3 unique looks, each complete with their own set of scales and indicators.
In addition, RocketStock also provide 5 automotive HUD icons and 9 sound effects as an integrate part of this template, Speedometer + RPM, Temperature, Fuel Gauge, Airbag, Battery, Temperature, Gas Meter and Alert included. Whether you need a simple speedometer or heads-up-display for a futuristic vehicle, the Dynamic Car Gauges has covered it all.
Engaged: Free After Effects Template from RocketStock on Vimeo.
The best part is that the RocketStock license that comes with both free and paid templates allows for usage in an unlimited number of video projects, even if they are for different clients or companies.  Once you've purchased a certain product, you're free to use it in any video project regardless of whether it's a commercial, film, broadcast or corporate production. 
The company is also looking for new talented and hard-working motion designers to join its design team. See the New Designer Submission page for more details.
[via: Premium Beat, source: RocketStock]
Claim your copy of DAVINCI RESOLVE - SIMPLIFIED COURSE with 50% off! Get Instant Access!