I can still remember last year's winter holiday season and those few days before we've wrapped up the past year when now we are at the same place, but this time 365 days ahead in time. It's really weird how fast days goes by! Anyways, what a better way to celebrate Christmas and the last days of the year than getting a free giveaway specially designed for all video editors and creative professionals alike who even during holidays continue doing what they love most.
For another month guys from RocketStock are giving away free video editing tools and assets for video editors. The Christmas freebies they provide this time include a series of video editing assets such as snow elements, After Effects presets, custom badges, backgrounds and more that can enhance your current Christmas or holiday project.
Here's a brief overview of what is included in the pack.
Christmas Toolkit: Free Video Editing Tools from RocketStock from RocketStock on Vimeo.
The best part is that you can use all of the provided snow elements in your favourite NLE without any additional processing to be required. All you have to do is place them in the timeline above your footage and set your blending mode to 'Screen.' If you need the snow to be longer in duration, simply duplicate the element and add a cross dissolve between each two clips. It's just as simple and easy as that.
Further, there are three white Christmas badges included in the download that also can be easily dropped into your video project. Just like the snow overlays, you can key out the black backgrounds by simply changing your transfer mode to screen. You can even utilize these in conjunction with the two custom backgrounds included in the pack. They are ideal for dragging and dropping text, icons, images, and footage on top and everything in between.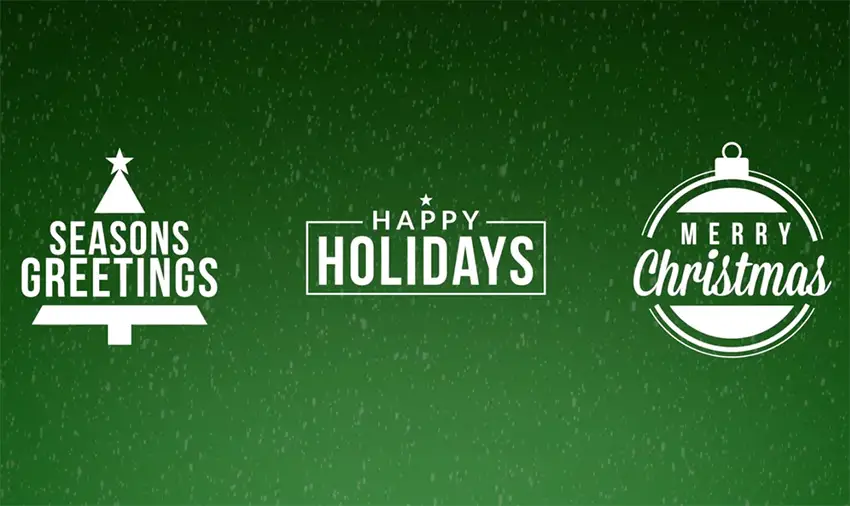 At last but not least, comes the RocketStock's Frost Preset/Tool. In essence, it adds frost to your footage via two custom sliders. Using the effect, you can easily change the frost level and random seed of the frost.
For more information on how to use and install the preset, check out the step-by-step instructions provided on RocketStock's blog. There you will also find the download link for the Christmas Toolkit.
Merry Christmas to you all!
[source: RocketStock]
Claim your copy of DAVINCI RESOLVE - SIMPLIFIED COURSE with 50% off! Get Instant Access!