CAME-TV, makers of budget handheld gimbals like the CAME-TV Mini and CAME-TV Single, have added yet another affordable 3-axis handheld gimbal to their lineup called the Came-TV Argo. The new gimbal sports a design reminiscent of the one of the popular DJI Ronin M, with internal cabling, 32bit AlexMOS board with encoders, and a few other tricks up its sleeve. The CAME-TV Argo features a tool-less design and a new 15 hour battery. The new gimbal can take camera-lens combos up to 6.6 pounds (around 3 kilos) making a lot of cameras from the mirrorless Sony A7sII or Panasonic GH4 to large sensor Super 35 camcorders like the Sony FS5 when paired with a pancake lens.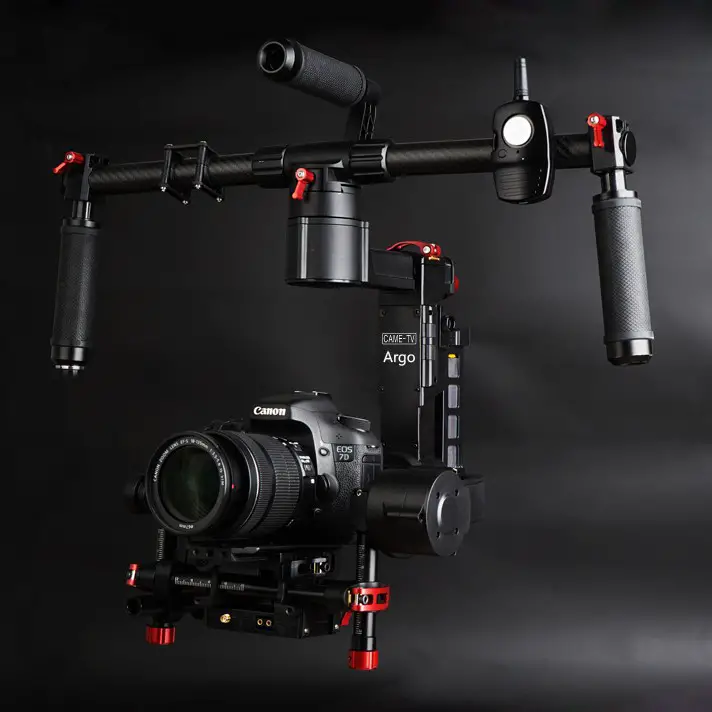 The CAME-TV Argo weighs in at 6 lbs. and also features an integrated 5.8 Ghz video transmitter (standard def) at the bottom of the cradle with a built-in power tap (D-tap) output for powering accessories such as monitors or follow focus units. Check out this informative video from Berlin-based HDVideoShop about the new features of the Argo:
CAME-TV Argo Features:
Pre-calibrated 32-bit AlexMOS control board
Wireless Joystick
Built-in Wireless Transmitter
Tool-less design
Max load: 3kg (6.6 lbs)
Net weight: 2.9kg (6 lbs) Gimbal+Battery
Total weight: 6.8kg (15 lbs) The Entire Argo Gimbal Including The Hardcase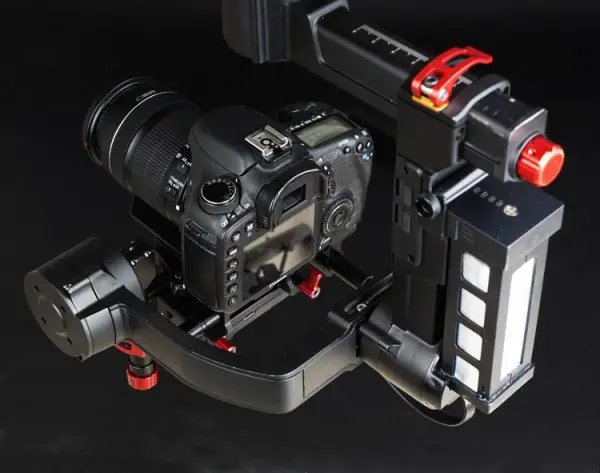 The entire top handle bar can be easily separated from the gimbal which than can be mounted to other devices like a crane, slider or drone with the included quick release adapter plate.
The new CAME-TV Argo handheld gimbal also features a small thumb controller for pan/tilt movements and toggling between different modes, while a custom design hard case keeps it all in one place.
The CAME-TV Argo is available to order directly from CAME-TV for $1,288 USD.
Claim your copy of DAVINCI RESOLVE - SIMPLIFIED COURSE with 50% off! Get Instant Access!