Atomos broke the affordable HDR monitor barrier just a couple of weeks ago when the announced the new Flame Series including the new Shogun Flame and Ninja Flame, and the great news is that now both units are shipping. The company also released firmware update 7.01, which adds the new HDR Interface to both units to  help you monitor your LOG footage in HDR. The new Atomos Flame Series monitor/recorders feature a re-designed rugged exterior with integrated rubberised bumper edges offering a more robust design compared to the original predecessor Shogun and Ninja Assassin in addition to a 7-inch 1920 x 1200 325ppi IPS touch screen display with 1500 nits brightness equipped with the AtomHDR engine, enabling 10bit HDR monitoring that transforms the way users monitor LOG footage from popular cameras such as the Sony A7sII, Panasonic GH4 and Sony FS7 among other cameras.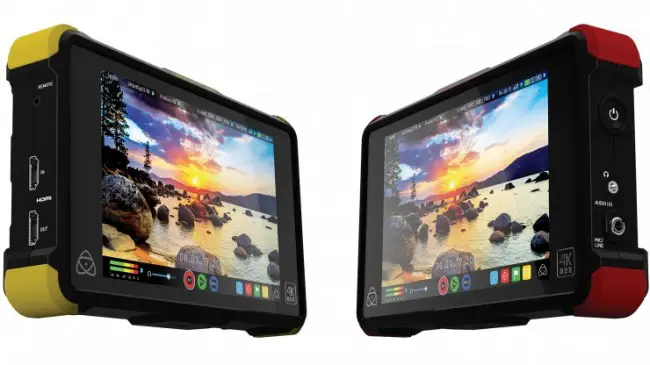 Shogun Flame 7.01 Firmware:
Updated user interface to make HDR decision making easier. Transition in steps from SDR to HDR with the new slider and see the number of stops above SDR and % brightness range above SDR (Rec.709).
Atomos CEO Jeremy Young explains the new HDR interface and how the new HDR functionality of the Flame series fundamentally improves the way to monitor Log footage from your camera.
Atomos Shogun/Ninja Flame Key Features:
With a Dynamic range to match that of a 10-bit camera LOG footage, AtomHDR monitors deliver the detail in highlights and shadows usually clipped on traditional monitors.
A highly advanced field monitor even in non-HDR scenarios with 1500nits brightness for outdoor shooting, native full HD resolution and optional calibration to ensure natural LCD colour drift can be corrected over time.
Record direct from the sensor in pristine 4K UHD (up to 30p) or record high frame rate HD (up to 120p)
long with recording the high pixel density of 4K, the Ninja and Shogun Flame also record higher resolution 10-bit colour information and more precise yet efficient 4:2:2 colour encoding.
Recording to Apple ProRes and AVID DNxHR visually lossless edit-ready codecs ensure you capture full individual frames like film, providing more flexibility and creativity in post.  Can be delivered to any standard – never worry about having your footage technically rejected due to the format again.
Ready for real-word conditions with built-in armour protection, dual battery hot-swappable continuous power system to ensure you always have power and a raft of included accessories including a new fast charger and snap-fast sun hood.
Our patented hot-swappable dual battery system for continuous power is backed up with the included power accessories (2 x 4-cell batteries, D-Tap adaptor and blazingly fast battery charger)
An arsenal of creative weapons including focus and exposure tools, 3D Custom Looks, Waveforms (LUMA and RGB) and Vector Scopes ensure you set the shot up perfectly every time.
XLR audio via breakout cables for Shogun Flame or 3.5mm line level input with audio delay, level adjustment and dedicated audio meters with channel selection for Ninja Flame.
Support available for widely affordable, readily available SSDs from the world's most trusted media brands.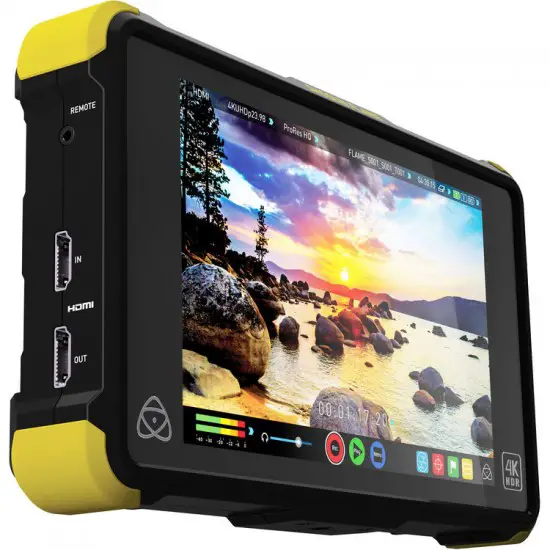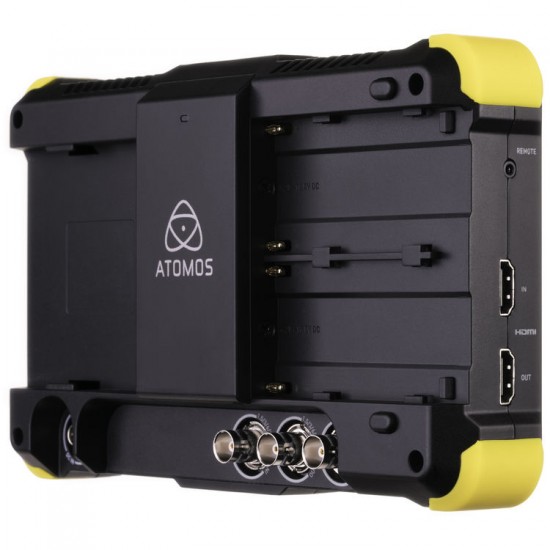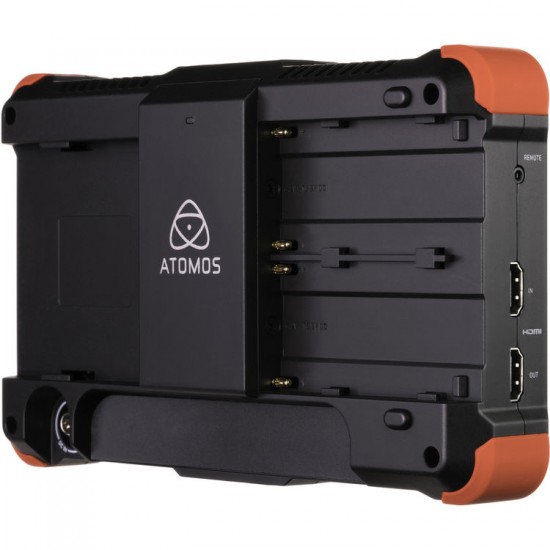 Atomos also produced a helpful walkthrough video to help you navigate through the Flame menus.
As Jeremy stressed in the HDR video above, it is important to note that HDR monitor is just that – it's a way for you to monitor your LOG footage, it won't change what is being recorded, however it will ultimately give you a lot more control over the dynamic range you are capturing and is meant to assist users with exposure.
Without HDR users are stuck relying on a 5-6 stops DR based Rec.709 LUTs on monitors, which do not have the ability to represent the true dynamic range captured, however with the new HDR functionality in the Flame series users get 3+ stops over (for monitoring purposes) in order to allow users to see what they are actually capturing and adjust exposure accordingly as to preserve as much detail as possible depending on what is in the scene.
If you haven't ordered your Flame Shogun/Ninja yet, you can do so form the links below:
Atomos Shogun Flame – (B&H / Amazon)
Atomos Ninja Flame –  (B&H / Amazon)
Claim your copy of DAVINCI RESOLVE - SIMPLIFIED COURSE with 50% off! Get Instant Access!