Getting to grips with a new 4K professional camera can often be a bit challenging and a steep learning curve especially for those coming upgrading to a pro camera for the first time, maybe going  up the video ranks from a DSLR world, or even upgrading from a tape based or older generation digital camera. Luckily for those new FS5 owners, and those considering purchasing one soon, Sony camera guru and esteemed DoP, Alister Chapman dives deep into the picture profiles and advanced features of the Sony FS5 camera in the two video tutorials below. Just as a reminder for those Sony FS7 owners or future owners interested in the similar Sony produced tutorials with Alister Chapman on the FS7 can check them out here, and here.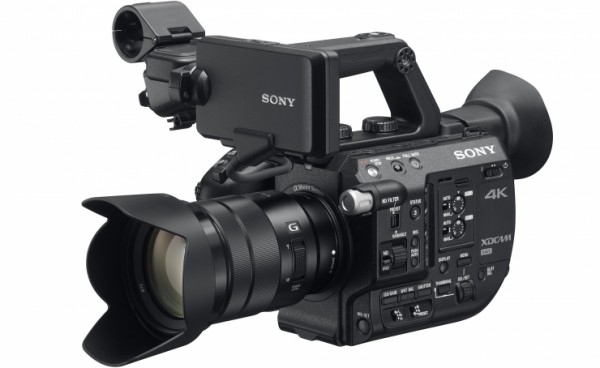 Here's a list of the advanced features that Alister goes over in the tutorial below.
Super-Slow motion up to 240fps without loss of resolution (960fps at low res)
S&Q slow-motion up to 60p
2K Centre Scan
Clear Image Zoom
Electronic Variable ND Filter (with Auto ND in Firmware 2.0)
12bit 4K/2K Raw output with optional license:

4K/60p Raw
2K up to 240fps Raw continuous
4K/100 and 120fps Raw in 4 second burst
Requires external recorder – such as Odyssey7Q+
Sony FS5 Features
4K Super 35 CMOS Sensor
Sony E-Mount
UHD at 24/30 fps in XAVC-L (8bit 4:2:0)
Full HD up to 60p in XAVC-L (10bit 4:2:2)
4K DCI up to 60fps Raw output via 3G-SDI (with optional license)
2K/240fps continuous slow-motion (with optional license)
Electronic VariND (with Auto ND fuction firmware 2.0)
Dual SD Card Slots
3G-SDI & HDMI Output
Ethernet Port
Supports Wi-Fi and NFC
Super-lightweight – 890 grams *body only, no lens
Tool-less design, easy to mount on 3-axis gimbal stabilisers
Depending on your needs and budget, the FS5 can be the right camera for you. Even thought it shares a sensor, lens mount and some common design features with the bigger FS7, the FS5 is not just a more compact version of the FS7. It is vastly different in terms of codecs and features. I've used the FS5 a few times and loved it. For run-n-gun work and web content it's great. If you need to produce 10bit content for broadcast, stick the camera in Full HD and you should be good.
Still, if you want a 10bit intra codec and a more robust form factor and a 10bit 4K/60p in camera without having to resort to an external 4K recorder, maybe the FS7 might be the better choice. In closing, both cameras are different and serve a different customer base – for the more one-man band lower budget shooters, who don't want to shell out $8K+ for a 4K pro camera, while mostly producing content for the web, the FS5 is perfectly capable of handling docu-work, corporate jobs, weddings and events, while the FS7 is more suitable for more upscale broadcast and commercial work.
via Cinescopophilia
Order links:
Claim your copy of DAVINCI RESOLVE 16 - SIMPLIFIED COURSE with 50% off! Get Instant Access!