Korean budget lens maker Samyang just announced a brand new 135mm T2.2 prime lens, which is the latest addition to their XEEN budget cine lens range. The XEEN lenses are pretty much the most affordable "proper" cine lenses out there at about $2,245 a pop (keep in mind in the States they are marketed under the Rokinon brand name, but are the same lenses from Samyang), beating the Zeiss CP.2, Canon CN-E primes, and the Schneider Xenon's in the price tag department, making the top starter cine primes for those aiming to level-up their video game. And the other cool thing about the XEEN's for the uninitiated amongst you is that they come in all popular mounts for video – EF, Nikon F, MFT, Sony E and PL.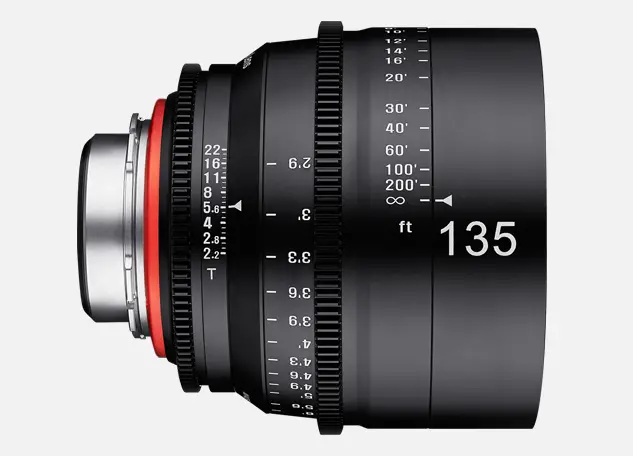 The new XEEN 135mm T2.2 was an expected addition to the existing five XEEN lenses which range from the ultra wide 14mm T3.1, the wide angle 24mm T1.5, to the standard 35mm T1.5, 50mm T1.5 and medium telephoto 85mm T1.5. Just like the rest of the XEEN cine primes, the new 135mm T2.2 is designed for pro video use and designed to help cinematographers and filmmakers achieve their creative vision by providing them with outstanding image quality and resolving power for 4K+ resolutions.
XEEN 135mm T2.2 Features
Fast T2.2 aperture
Covers 35mm full-frame (36mm x 24mm)
X-coating
Designed Specifically for Video
114mm Front Size
De-clicked Aperture with standard gear ring
Circular aperture with 11 blades for smooth bokeh
Smooth Focus Ring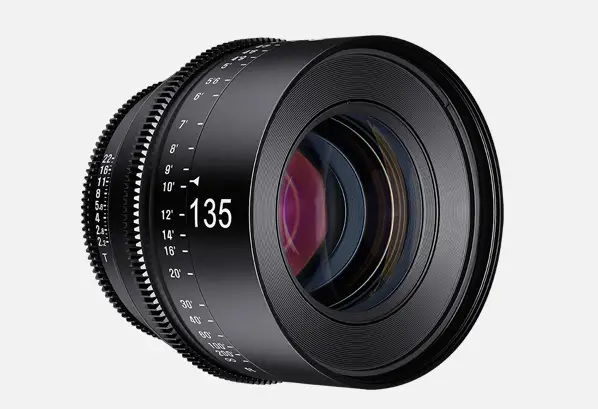 The XEEN lenses have a few more tricks up their sleeve as their do cover not only APS-C and Super 35 sensors, but also the mighty full-frame 35mm (36mm x 24mm) sensors in cameras like the Sony A7sII. The 135mm T2.2 XEEN also features the same robust and high-quality aluminium construction with pitch geared rings for aperture and focus.
The new 135mm T2.2 XEEN lens is expected land sometime in August and retail for about 2,200 Euros.
Samyang has also promised to release a total of five lenses throughout five weeks as a 2016 Summer Samyang Blockbuster campaign starting with the XEEN 135mm. The other four lenses will be announced on every Monday from July 25th to August 15. 
Claim your copy of DAVINCI RESOLVE - SIMPLIFIED COURSE with 50% off! Get Instant Access!