You may remember a while back, we posted about slimRaw – a really handy piece of software for those shooting with just about any form of raw whether it being a Blackmagic Design CinemaDNG Raw or a Magic Lantern variant for the Canon 5D Mark III for example or the brand new FS5 Raw shot with the Odyssey7Q+, among many others (see a full list of supported cameras below). For those, who may have missed this post slimRAW is a fast CinemaDNG compressor that converts uncompressed CinemaDNG raw video to lossless compressed CinemaDNG. The best part is that this conversion doesn't affect the image quality of the initial files. Furthermore, the lossless compressed raw video output of slimRAW is exactly the same after decompression as the original uncompressed video.

SlimRAW just released version 1.6, which adds a few more compression levels for those looking to optimise their post-production workflow. SlimRaw version 1.6 adds a 5:1 constant bit rate CinemaDNG raw compression in addition to variable bit rate lossy CinemaDNG compression. These modes are in addition to the previously available 3:1 and 4:1 options.
There is also a new widely compatible logarithmically encoded lossless compression mode, which offers further space savings while still keeping the original great image quality untouched. The expanded range of raw compression modes serves a variety of needs and makes high resolution raw video acquisition practical.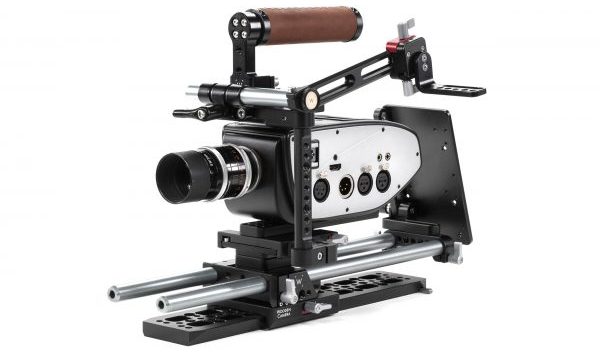 Added 10-bit log encoded lossless compression mode.
Added two variable bitrate lossy CinemaDNG compression modes.
Added 5:1 lossy CinemaDNG compresson mode.
A non-linear companding curve is now applied on linear raw data before lossy compression for increased quality in the darks.
Added support for monochrome DNG/CinemaDNG files.
List of Supported Cameras
Uncompressed CinemaDNG video from:
Digital Bolex D16,
Canon DSLR Magic Lantern raw (converted to CinemaDNG/DNG),
Sony FS700, Sony FS7 and Sony FS5 raw recorded through Convergent Design Odyssey 7Q/7Q+,
Blackmagic Design Cinema Camera (pre-firmware 2.1),
Ikonoskop A-Cam dII,
Kinefinity KineMINI 4K, KineMAX 6K, KineRAW,
Indiecam indieGS2K and indiePOV (uncompressed 12-bit CinemaDNG video as exported by Indiecam Instant-RAW software),
uncompressed DNG frame stacks from Fastec Imaging TS and HiSpec series cameras (10-bit in a 16-bit container and 8-bit),
most other standard compliant uncompressed 8-, 10-, 12-, 14- or 16-bit CinemaDNG footage.
Losslessly compressed CinemaDNG video from:
Blackmagic Pocket Cinema Camera,
Blackmagic Cinema Camera (firmware 2.1 or newer),
Blackmagic Production Camera 4K,
Blackmagic URSA,
Blackmagic URSA Mini,
Blackmagic Micro Cinema Camera,
DJI Zenmuse X5R,
most other standard compliant losslessly compressed CinemaDNG/DNG files, including DNG raw stills.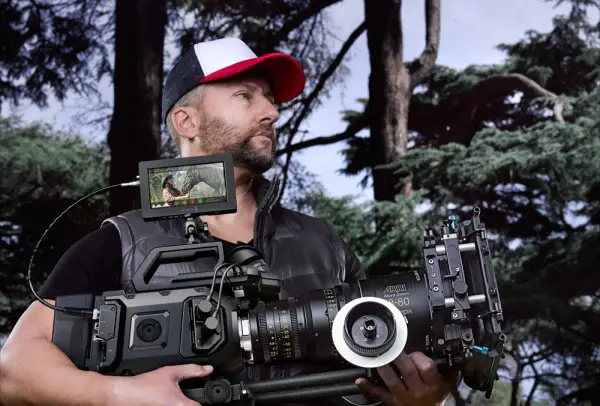 Lossy CinemaDNG from:
Blackmagic Micro Cinema Camera,
Blackmagic URSA.
slimRAW is available for Microsoft Windows and Apple OS X.
Supported Microsoft Windows versions:
64-bit editions of Windows 10, Windows 8/8.1, Windows 7 and Windows Vista
Supported Apple OS X versions:
OS X 10.11, 10.10, 10.9 and 10.8
An x86-64 processor is required. An SSE4.2 capable CPU is recommended.
You can download SlimRaw version 1.6 here. You can download slimRAW here. The application includes a limited trial mode so you can run a few tests before buying. Alternatively, you can purchase slimRaw for $49 here.
via Cinescopophilia
Claim your copy of DAVINCI RESOLVE - SIMPLIFIED COURSE with 50% off! Get Instant Access!