Aputure are no strangers to the indie filmmaker circles; the company is well known for its quality and affordable priced monitors, LED lights, and lens adapters. Just weeks after announcing their latest mini LED light – the Aputure M9, Aputure just announced their most advanced 7-inch monitor to date – the new Aputure VS-5 features a high resolution 1920 x 1200 display, HDMI and SDI connectivity alongside scopes, zebras, waveform and other advanced monitoring functions. In addition to the high resolution display, the VS-5 boasts a 160 degree viewing angle makes it easy to see from an angled perspective when mounted on a camera; additional monitor space under the 7-inch display makes room for indicators, shortcuts, signal inputs and battery info to be seen without overlapping your frame.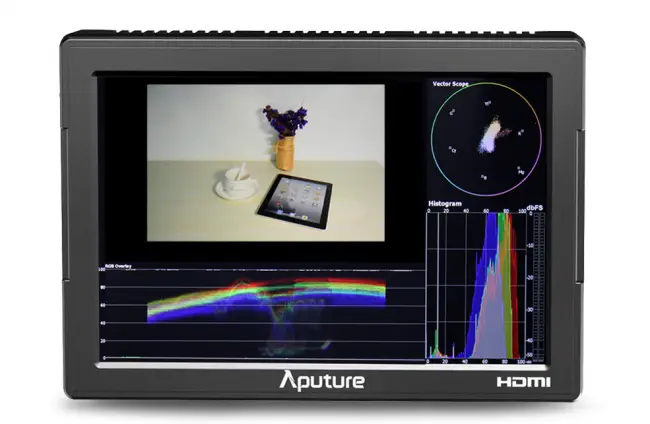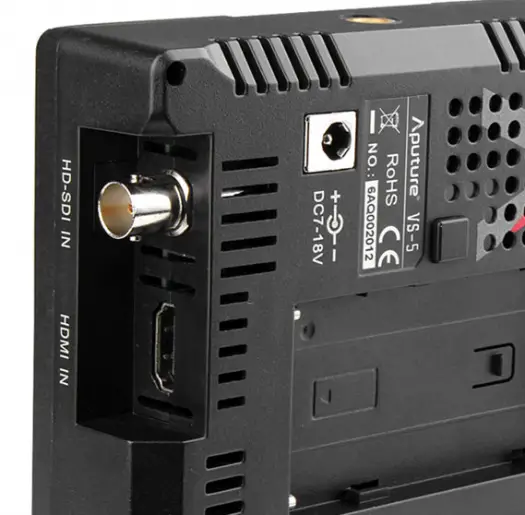 Aputure VS-5 Features
1920 x 1200 high resolution
160 degree Viewing Angle
HDMI and SDI inputs
Zebras, Vectorscope, Waveform, False Colour
Includes Carry Bag and Sun Hood
Push button latch for battery release
Price: $499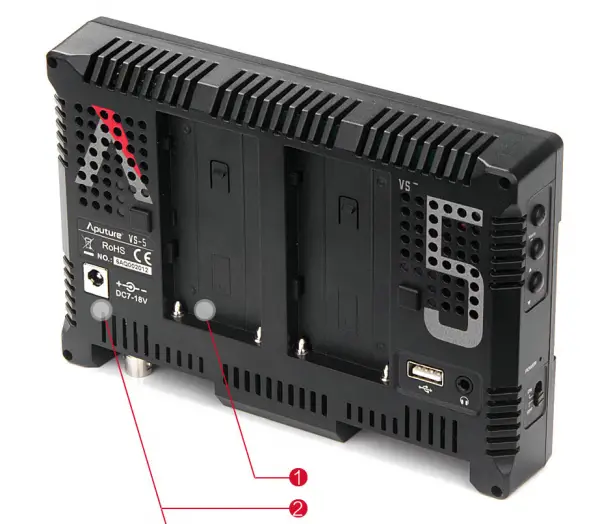 Unlike the VS-1 or VS-2, the VS-5 has adopted a new dual battery system that can eject or mount batteries with the press of a button. Though it features two slots though, the VS-5 can be powered on a single battery as well. In addition, a separate optional DC 2.5 mm adapter or V/A mount batteries with an included D-type cable can also power the VS-5.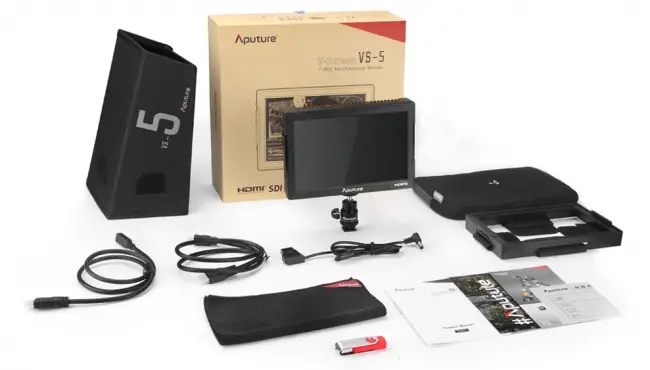 Another cool feature of the VS-5 is that it comes with a nice sun hood to make it easier to see with more confidence what you are shooting in bright exteriors and a carry case. Having these extra accessories included with the monitor is definitely a nice touch, something that other competitor manufacturers should definitely take note.
All in all, at just $499 you get SDI – which is huge if you are shooting with cameras like the URSA Mini or Sony FS7; you also get advanced monitoring functions such as RGB parade, False Colour, vectorscope, which are usually found on much more expensive monitors, thus making the VS-5 on hell of a deal in my book. Sure, you can't load custom 3D LUTs or any LUTs of any kind, but at this price point, this one is definitely going to make a lot of budget shooters smile.
You can order the Aputure VS-5 directly from Aputure on Amazon here, or B&H here.
[via: Cinescopophilia/Aputure]
Claim your copy of DAVINCI RESOLVE - SIMPLIFIED COURSE with 50% off! Get Instant Access!