SmallHD just released firmware update 1.0 for their production monitors including the HDR versions. The new firmware adds Dual View and Multiview in addition to HDR Preview from LOG and many other functions and improvements. In case you are unfamiliar with the stunning 17-inch, 24 and 32-inch SmallHD HDR Production monitors announced at NAB 2016 this year and more recently a couple of Studio versions you can go over our prior posts on them here. In short – those are the toughest and most robust production monitors money can buy today – precisely developed for productions that often go into the field and brace the elements. See a full list of whats new in Firmware 1.0 below and also check out the helpful videos SmallHD prepared.
SmallHD Production Monitors Firmware 1.0 – Features Added:
Enhanced Input Menu:

Each input type (HDMI, SDI1, SDI2) can be configured to support different incoming gamma formats.
HDR Preview Setting (HDR Models Only)

Enable with any SmallHD supported log format (HDR models only)
Histogram added to help users judge incoming data & make gamma decisions
List of recognized input colour spaces:

HDR Monitors Only

BT 2020/2084/2100: Uses a 2020 gamut and the 2084 PQ EOTF
HLG

All Production Monitor Models

REC 709 (with various gamma options)
SLOG
SLOG2
CLOG
LOGC
RedLogFilm

Improved log correction from the above formats
New "Appearance" menu which provides controls for the following

The Appearance menu is not affected by the "disable calibration" button on the calibration page

Sharpness: Increase or decrease the edge contrast of the image
Contrast-Increase or decrease the separation between dark and bright levels of the image
Brightness: Adjusts the black levels of the monitor
Gamma Shift: Adjust image gamma curve with a new slider.
RGB Gain: Used to adjust the red, blue, and green balance in the image.
OLED Gamma Match: Changes monitor gamma to resemble an OLED display
The Appearance menu is not affected by the "disable calibration" button on the calibration page
Added Backlight Settings

Studio Brightness: 100 nit studio mode for true Rec.709 representation on all* production monitors
Standard Range: Factory calibrated range of brightnesses
Max Brightness: Uncalibrated maximum brightness
USB Support Added

USB ports are now activated, and can be used to power accessories – Outputs 5v through each port 1.5amp shared (total)"
USB flash drives may be used to load/save LUTs, Profiles, and Image Overlays
Crop Tool Added

Allows user to crop a region of the image and then blow that up to the full video area.
Image Flip Added

Flip the on-screen video signal and menu both horizontal and vertically

Horizontal
Vertical
Horizontal + Vertical
Menu Flip
Auto Flip
Multi View Page Enhancement

You can now select Dual input view or Quad input view for your Multiview page. This is configurable in the monitor's settings menu.
Enhanced Focus Tools

Focus Assist and Focus Peaking tools now contain a Contrast & Brightness value which can be modified for each page. This will make your focus assist even easier to read when contrast is turned up and brightness is turned down.
Peak Thresh option has been added to Focus Assist tool, this allows you to have  increased control in your Focus Assist
Image Scale tool name has changed to Image Location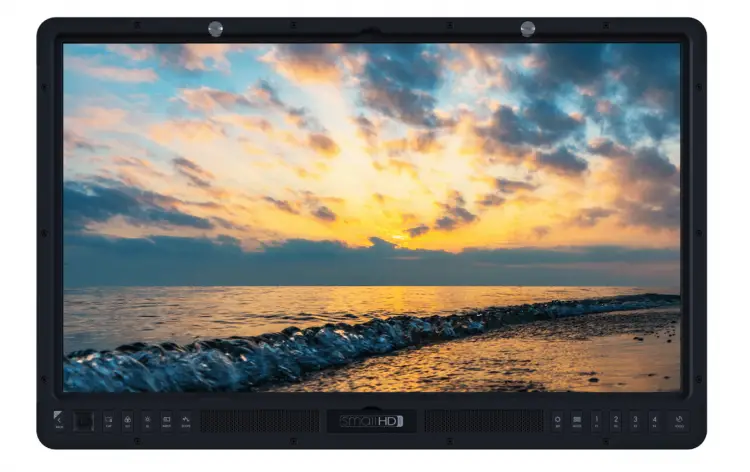 Improvements:
Added SD-SDI Support
In Page-View, the small tool icons are now rendered green if the tool is active
Audio meters are now available in multiview
Added screen capture functionality to multiview. There are 3 ways to use this function:

Select the page you want to image capture by clicking your joystick and highlighting the page of interest – then hit the image capture button
Press the image capture button, and then use to joystick to outline the numbered window that you would like to image capture. (The highlight will be a white box around the window number)
Press the image capture button, and then press the corresponding window's page button for the window that you want to image capture

"Please Wait" message now displays while monitor is performing long actions:
LUT button behavior

When a LUT or multiple LUTs exist on a page:

LUT button cycles through all the LUTs in the toolbar, ending by turning off all LUTs
Each time LUT button is pressed, the name of the active LUT (or "No LUT" when appropriate) appears in text discreetly on screen for 3 seconds

If no LUT exists on a page, The system will prompt the user to select a LUT in the file browser

Speakers now mute when headphones are connected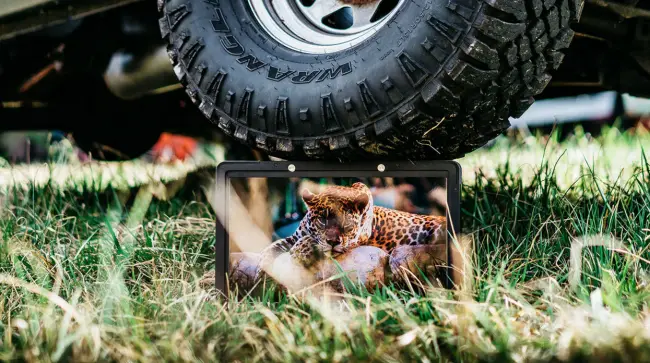 Bugs Fixed:
Audio meters work when using an SDI signal
Removed the audio POP that occurred when switching inputs
Sony FS700 now supported on SDI
Users can download Firmware version 1.0 directly from SmallHD here.
Order links:
Claim your copy of DAVINCI RESOLVE - SIMPLIFIED COURSE with 50% off! Get Instant Access!