Apparently, Sigma tends to be the next significant player in the world of digital film productions, by announcing its Sigma Cine Lenses earlier today, designed specifically for cinema camera systems in the first place. Initially, the company will release two zoom lenses in Japan and the USA for EF and E-mount cameras. Another FF Zoom Line and five prime lenses will be released to the market in sequence from 2017 onward. In addition, Sigma plans to develop more zoom and prime lenses as well as add support for PL mount camera systems. Considering the company's overall marketing policy and the current state of the cinema lens market, we expect these new lenses to have extremely compatible price points, but for now, this is just an assumption.
Meanwhile, the High-Speed Zoom Line will offer the constant aperture of T2 throughout the zoom range, and according to Sigma, the optical performance of these lenses will be ready for high-resolution shooting such as 6K and beyond while providing a compact construction and incredible value for the price. Sadly, these lenses will be able to cover only a Super 35mm/APC-S sensors, but Sigma plans to expand its cine lens offerings an FF Zoom Line, followed by five FF High-Speed Prime Line lenses.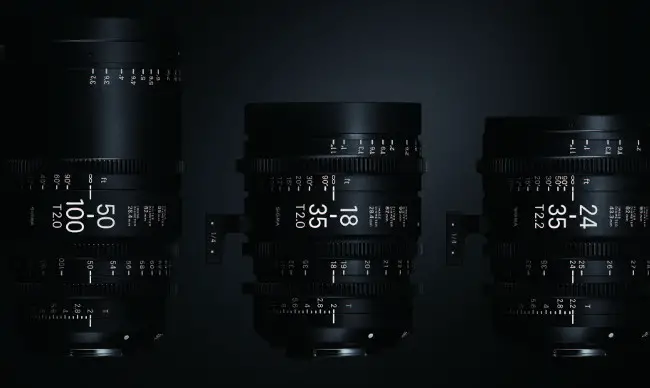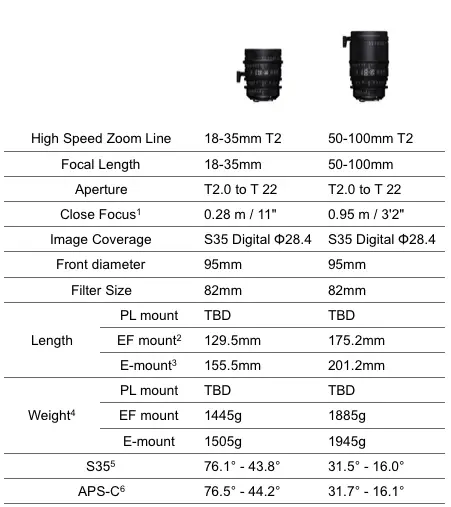 FF Zoom Line will be compatible with full-frame sensor cameras and for the moment consists of the FF Cinema Zoom lens that covers 24-35mm T2.2, and will be available in EF and E-mount with no plans for a PL mount version.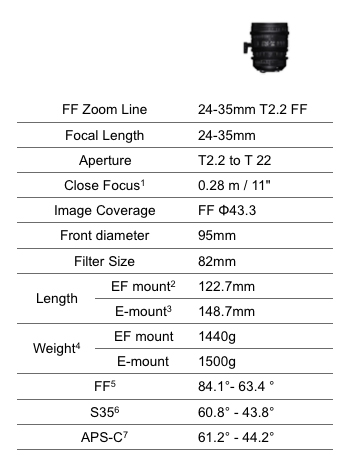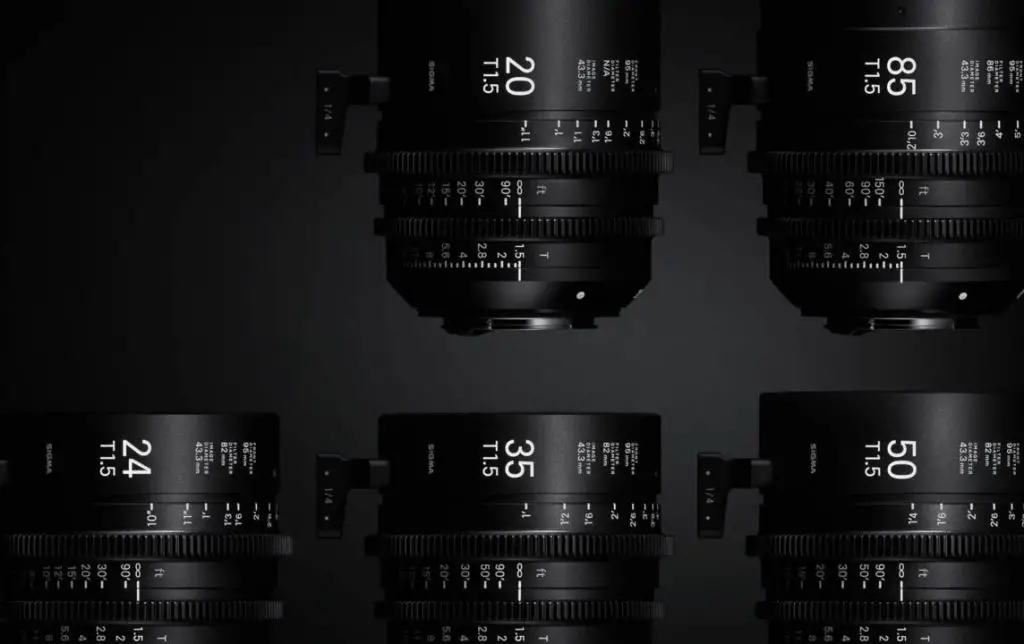 Last but not least, comes the FF High-Speed Prime Line that ranges from 20mm to 85mm, as all five lenses of the set have a maximum aperture of T1.5. These units are also compatible with full-frame sensors and, while being more compact, can offer superior resolution than other high-end prime sets do. As the manufacturer also claims, the FF High-Speed Prime Line brings a consistent level of light to the production and provides greater consistency with regards to the film's look and color/contrast ratio.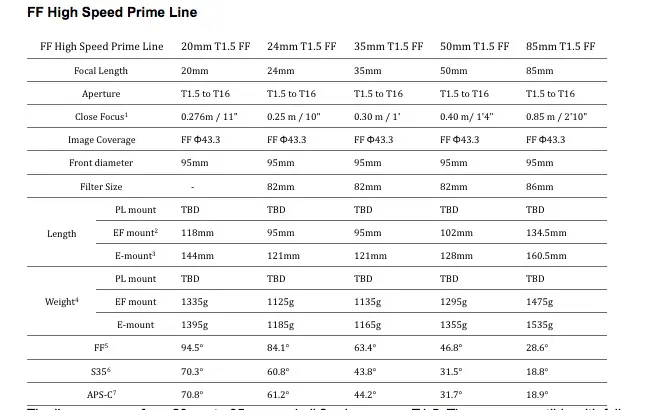 All Sigma cine lenses are weatherproof and have luminous paint markings to aid in changing and operating the lenses in low light conditions. The Cine Lenses' design features standardized essentials such as an 82mm filter thread and a 95mm front diameter for matte box use along with standard gear positions for accessories such as a follow focus system. They also include a manual linear iris control and electronic mounts that provide vital camera metadata.
Ultimately, the Sigma Cine Lenses should be available by the end of 2016 as the first units will be initially released in Japan and the USA. Pricing is yet to be announced.
[source: Sigma]
Claim your copy of DAVINCI RESOLVE - SIMPLIFIED COURSE with 50% off! Get Instant Access!