Just a year after its announcement, the Sony PXW-FS5 has become quite a popular camera among indie filmmaker circles, small production companies, owner/ops who've stepped up from either a DSLR or an FS700, and countless more. Earlier in the year Sony released a paid firmware upgrade license to enable 4K and 2K Raw external recording making the little Super 35 4K camera, that somehow resembles either an overgrown A7s, or a malnourished FS7; nevertheless, the 4K Raw capabilities of the FS5 put a lot of "more expensive cameras" to shame when you add an external raw recording like the super powerful Odyssey7Q+ from Convergent Design. However, the FS5 is not just about the 4K recording, quite the opposite, internally in UHD the camera may shoot in a rather thin 8bit 4:2:0 codec, but once you switch to Full HD – the camera really shines thanks to the 10bit 4:2:2 XAVC-L codec on board. This has been a popular codec for documentary shooters and broadcast camera professionals.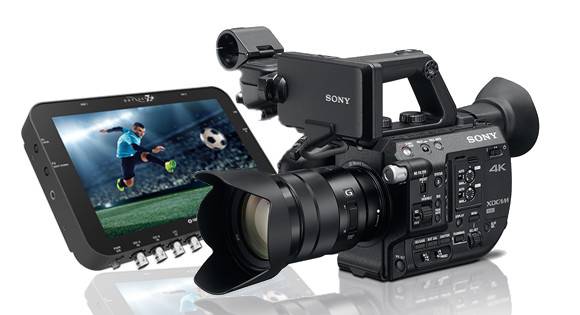 Earlier today, in a much more quite manner than the new Sony 18-110mm F4.0 G E mount compact power zoom, Sony announced they are giving FS5 owners another upgrade – this time the ability to record in the broadcast workhorse codec – MPEG2 HD 422 at 50Mb/s at 8bit 422 in addition to and MPEG HD420 35Mbps. Similar to the Raw upgrade license however, this is another paid upgrade licence with an estimated list price at the moment of around 500 Euros or $499 USD.
MPEG2 HD 422 and MPEG2 HD overall is a quite a popular codec with broadcasters, so I am sure quite a few FS5 owners find this useful. Sure it may not be as sexy as 4K Raw, but for a lot of fast turn-around productions, this new updated may come in handy. In addition, those who already have Sony EX1s, EX3s, PMW-200's etc can now shoot in the same codec, which will help on multi-cam shoots in the edit. This is also the same upgrade as for the PXW-X70.
The MPEG2 HD upgrade license is a user installable license, which means you don't have to send your camera to a Sony Service Centre, instead when you buy the license, you'd get a physical license in the mail with instructions on how to install on your camera.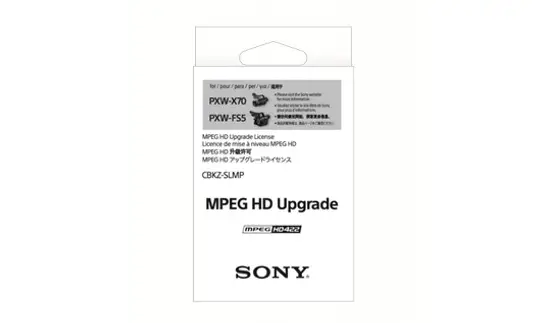 Sony FS5 MPEG2 HD License Upgrade Details – CBKZ-SLMP
The CBKZ-SLMP upgrade licence adds MPEG HD422 50Mbps and MPEG HD420 35Mbps recordings to the popular PXW-X70 palm-sized camcorder and PXW-FS5 handheld Super 35 camcorder.
PXW-X70 and PXW-FS5 both require Version 3.0 firmware or above.
MPEG HD422 50Mbps 1920 x 1080 at 60i/50i/30p/25p/24p  and 1280 x 720 at 60p/50p
MPEG HD420 35Mbps  1920×1080 at 60i/50i/30p/25p/24p; 1440 x 1080 at 60i/50i and 1280 x 720 at 60p/50p.
[via Sony]
Claim your copy of DAVINCI RESOLVE - SIMPLIFIED COURSE with 50% off! Get Instant Access!