Inevitably, technology has reached a tipping point when the ability to store massive chunks of data exceeding the 1000 GB threshold on a consumer memory card seems no longer only as a futuristic concept. Through leveraging storage media and stepping away from the status quo, Western Digital unveiled a prototype SDXC memory card under its recently acquired SanDisk brand capable of storing whopping 1TB of information on a memory card with a fingernail-sized form factor. The new product is aimed at aspiring content creators who produce high-resolution content and need to work with capacity-intensive applications on a daily basis. Such a memory card will allow professional videographers and photographers to capture more material without interruption by eliminating the necessity of swapping out cards due to capacity limitations.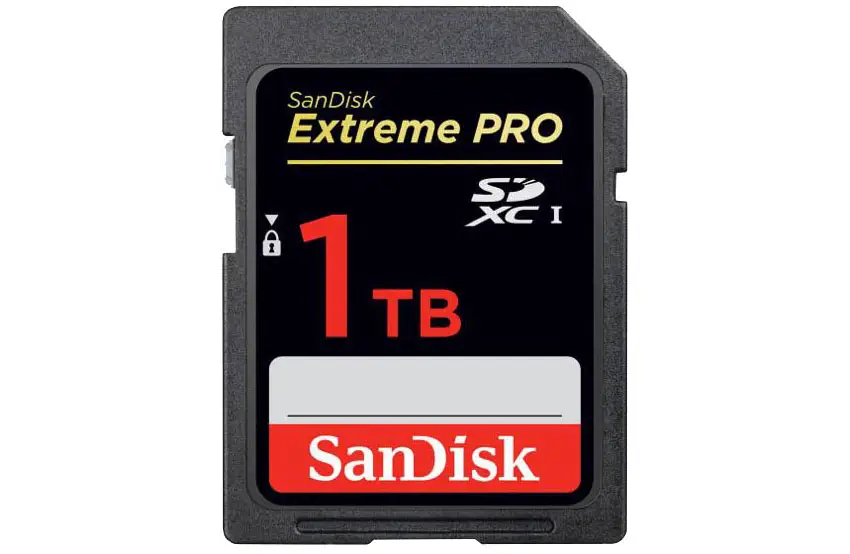 The announcement comes exactly two years after SanDisk unveiled its former highest-capacity prototype the 512GB Extreme Pro SDXC UHS-I card at Photokina back in 2014 that's still available today. Just as a reference, this unit provides write speeds up to 90 MB/s and read speeds up to 95 MB/s thus enabling flawless capturing of Full HD, 3D, and 4K video, as well as high-resolution Raw still images in burst mode without any interruptions. The new SanDisk 1TB card is expected to provide the same top-notch performance when it comes to handling ultra-high-resolution media, including 4K and 8K footage, VR content, 360-degree videos, and more.
The price and availability of the SanDisk 1TB SDXC card are yet to be announced, but if you want to take a sneak peek at the unit, Western Digital will be showcasing the prototype alongside its newest offerings at Photokina, Hall 02.1 Stand A014. Currently, the SanDisk 512GB Extreme Pro SDXC UHS-I card sells for $299.95 which is more than 2x less than its initial retail price of $800, so it's expected to see the SanDisk 1TB SDXC memory card debuting in a similar price range.
[source: SanDisk]
Claim your copy of DAVINCI RESOLVE - SIMPLIFIED COURSE with 50% off! Get Instant Access!