As CFast 2.0 technology becomes the primary on-board recording solution adopted by more and more camera manufacturers such as Arri, Blackmagic Design, Canon and others, the necessity of utilising a proper media reader that provides seamless integration within content creators' post-production pipeline using this particular format is already a must. After introducing its RED Mini-Mag Reader more than a year ago, G-Tech is now adding another member to its ev Series ecosystem. The G-Tech CFast 2.0 Reader features both a SATA port as well as a USB 3.0 slot and can be seamlessly integrated with any compatible ev Series docking station, thus eliminating the hassle of offloading media regardless of the location professionals need to work at.

The unit is the latest accessory in the Evolution Series introduced along with the Atomos Master Caddy drives and the ev Series Reader Atomos Master Caddy Edition that allow quick transfers of data from both HDDs and SSDs onto any ev Series-compatible drive such as the G-SPEED Shuttle XL with ev adapters, G-SPEED Studio XL with ev adapters, G-DOCK ev with Thunderbolt, ev All-Terrain Case (Thunderbolt), ev All-Terrain Case (USB), and G-DOCK ev Solo.
Weighing merely 0.47lbs, the ev Series CFast 2.0 Reader is compact and lightweight with stylish and durable aluminum design. It's optimized for multiple 4K video workflows and also provides backwards compatibility with CFAST 1.0 cards. Regarding price and availability, the ev Series CFast 2.0 Reader should be starting to ship at the end of the month at a price of $100.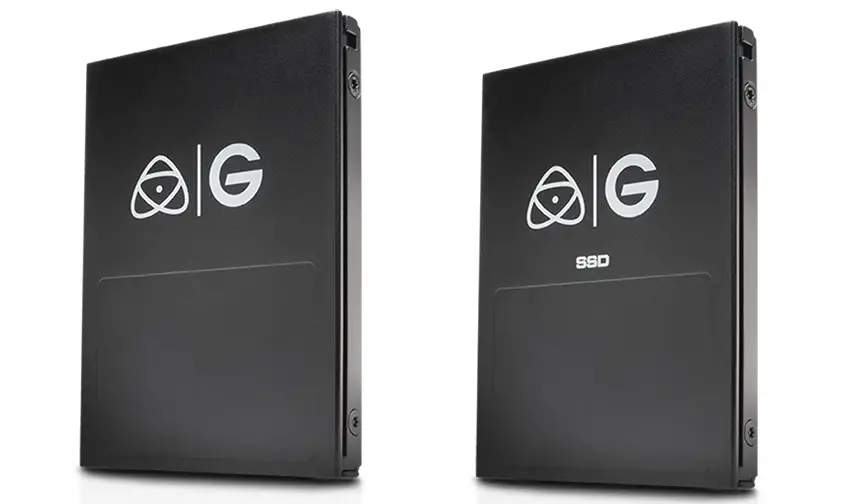 The Atomos Master Caddy HD and Master Caddy 4K drive systems, on the other hand,  feature a 1 TB 7,200 RPM hard drive capable of handling recording and editing in Full 1080p at transfer rates up to 136MB/s and 256 GB, 512 GB, and 1 TB solid-state drives supporting 4K workflows at 500 MB/s speeds respectively.
Both drive systems will come equipped with USB-C ports, but will also provide backward compatibility with the standard A-type USB 3.0 interface. These drives will be available alongside the Master Caddy reader later this month at prices ranging from $99.95 for the 1TB Master Caddy HD to $349.95 for the 1 TB Master Caddy 4K.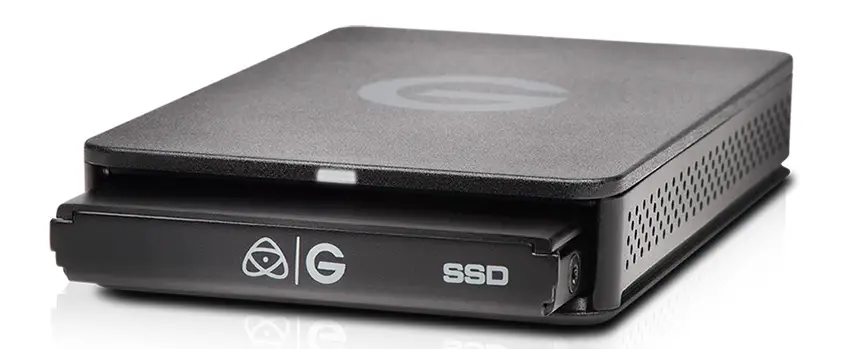 Just like the ev Series CFast 2.0 Reader, the ev Series Reader Atomos Master Caddy Edition also provides a USB-C port in addition to the SATA port and comes for the same price of $100. It's also worth noting, the G-Tech's Master Caddy devices include support for all standard Master Caddy features such as drive labeling and QR code label support. All of these products should start shipping at the end of the month. For more information, head over to G-Technology's product page.
[source: G-Technology]
B&H Order Links:
G-Technology EV Reader for Cfast 2.0 Edition
Atomos Master Caddy 1TB/7200 RPM HD Aluminum
Atomos Master Caddy 4K (256GB)
Atomos Master Caddy 4K (512GB)
ev Series Reader Atomos Master Caddy Edition
Claim your copy of DAVINCI RESOLVE - SIMPLIFIED COURSE with 50% off! Get Instant Access!