The Video Assist 4K was one of the most anticipated product announcements at this year's NAB Show in Las Vegas. Prior to the show, many speculated that BMD will indeed release a 4K version of the smaller 5-inch Video Assist, and indeed they did. Not that long ago Blackmagic Design UK sent me a Video Assist 4K to review, and I took it with me on a few shoots. First things first – since the review unit I received, Blackmagic has released a new firmware update adding False Colour and different DNxHD flavours which weren't available on the review unit so please bear that in mind. DnxHD was released before I got the unit, but for this review, I've only used it in ProRes.
What is the Video Assist 4K?
The Blackmagic Design Video Asssist 4K is a 7-inch LCD touch screen monitor with a resolution of 1920 x 1200, HDMI and SDI connectivity, built-in XLR inputs and dual SD card slots for ProRes or DnxHD recording. Firmware 2.1 which was released in June also added DnxHD and the 4K DnxHR codec for free to the Video Assist 4K.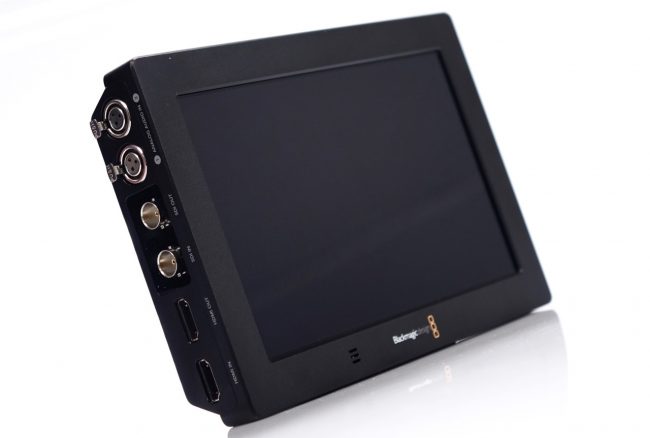 Unlike some other recorder/monitors from manufacturers like Atomos and Convergent Design, the Video Assist 4K does not offer Raw recording, however unlike the aforementioned products, the Video Assist 4K records ProRes/DnxHD onto DS cards, which are of course a lot smaller and depending on model can offer price savings as well. (more on SD cards later on).
I used the Video Assist 4K with the Sony RX10 II and Sony FS5, however it will work with a variety of HDMI and SDI based cameras – Panasonic GH4, Sony A7s II pretty much any camera that can output clean feed over HDMI at least.
The maximum frame rate you can record in 4K UHD is 30 frames per second and 50p/60p in Full HD. The Video Assist 4K has features both an HDMI 2.0 input and output as well as a 6G-SDI input and a 3G-SDI output – which means you can loop out an additional monitoring device for your Camera Assistant, DP, client and/or director on set.
Check out my menu walkthrough below:
Monitoring Features
The touch screen on the Blackmagic Video Assist 4K is very slick; getting around menus is very simple and easy; the touch screen is super responsive, and at times even too responsive. The screen has a 135 degree viewing angle, which is quite decent. The 1920 x 1200 resolution makes it easy to see detail in your frame quite easily – a major relief for DSLR or mirrorless shooters, who often have to rely on the inferior back LCD screens on their cameras, which are extremely unreliable.
The VA 4K features Zebras, Peaking and also a Histogram all laid on a simple and intuitive interface giving you access all the setting and functions of the unit with one or two taps avoiding digging through complicated menus.
The top right hand corner displays the battery status icon (tap it and you get a blown-up center view of both batteries and juice left in them, very neat)
Audio Features
Audio meters are on the lower right. Unlike the competition, which offers XLR inputs either as a separate breakout cable or an add-on extension unit (Video Devices PIX-E5) Blackmagic Design implemented Mini-XLR inputs directly into the body of the unit. Yes, they are not full size, but can be easily adapted to Full sized XLR inputs via a simple cable, which is an optional accessory by Blackmagic Design, which lets you connect your pro shotgun mics or external recorders directly via XLR.
Recording audio via the XLR inputs has its benefits – you don't have to sync in post and the unit also supports support 48V phantom power for mics without batteries. The Video Assist captures 48 kHz, 24-bit high quality professional sound and also allows you to monitor via the headphone jack and on-screen audio meters.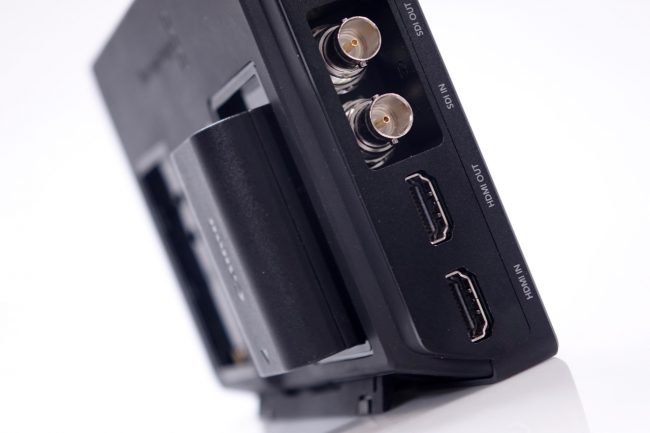 Recording Features
The Video Assist 4K uses dual UHS-II SD card slots onto either UHD or Full HD ProRes or DnxHD. The units supports relay recording so as one of the SD cards fills up recording continues on the other automatically.
According to Blackmagic Design users can expect around 38 minutes of 4K UHD footage on a 256GB card in the highest quality ProRes/DnxHR or around 83 minutes when you select the lower bit rate ProRes LT. In Full HD, users can expect over 1.6 hours of highest quality ProRes 422 HQ or DnxHD.
I didn't put the above claim to the test, but I did test all my SDXC cards and to my surprise all of them dropped frames within 10-15 seconds of recording in UHD. Full HD was fine, but for UHD you do need very fast cards – UHS-II U3 64gb or more.
At the moment only 2 cards have been tested and approved by the manufacturer for UHD recording on the Video Assist 4K: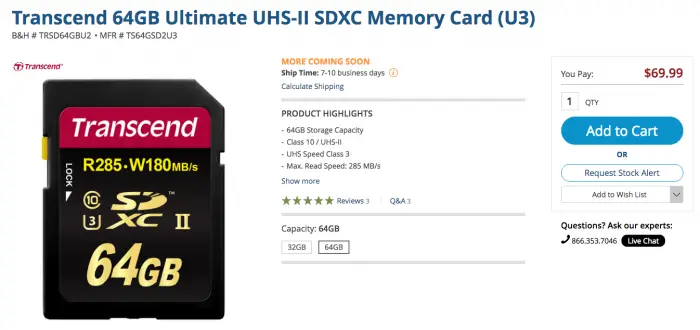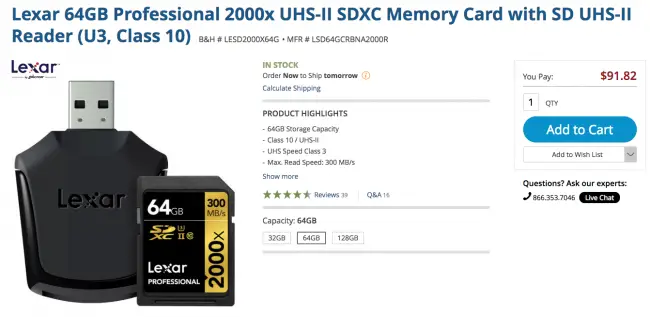 Now, sadly I had no access to these two cards, but the three SD cards I had – I tested. I tested the following cards with the Video Assist 4K in both Full HD and UHD. Here's my findings:
All three cards dropped frames after 15-20 seconds recording in UHD, however the Lexar had no problems recording up to 12 minutes in 1080p, when I stopped the recording. The Sandisk 64Gb also, however I noticed a few dropped frames at the 8 minute mark. That Sandisk card was pretty old, so after re-formatting it was fine. The Transcend was also fine in Full HD.
Compatible SD cards for UHD recordings may be biggest chink it the Video Assist 4K armour at the moment – there aren't many compatible cards out there, and those that are, can be pricey. So, with that said – keep in mind the SD media requirements for UHD recording when you pickup your Video Assist 4K.
For power, the Video Assist 4K has 2 battery slots which use the popular Canon 5D type batteries – the Canon LP-E6, which are hot swappable and readily available and affordable. Sure it may feel heavier compared to the 5-inch Video Assist or other budget 7-inch monitors, but the Video Assist 4K is so much more than just the sum of its parts. The 7-inch touch screen is really nice, and is the only recorder/monitor on the market that uses SD media cards to record 4K, which are preferable media format for some shooters.
In summary, I wish the VA 4K had a bit more control over the built-in calibration of the monitor, and although the resolution is generous, the limited Brightness/Contrast/Saturation adjustment can benefit from a Hue/Tint slider, as the monitor suffers from a bit of a green tint. Also – hopefully there will be more SDXC cards added to the UHD compatible list – preferably more affordable ones. As stated in the beginning, BMD released a firmware update sometime after my time with the unit – adding False Colour and DNxHD, both quite welcomed additions that add to the user experience.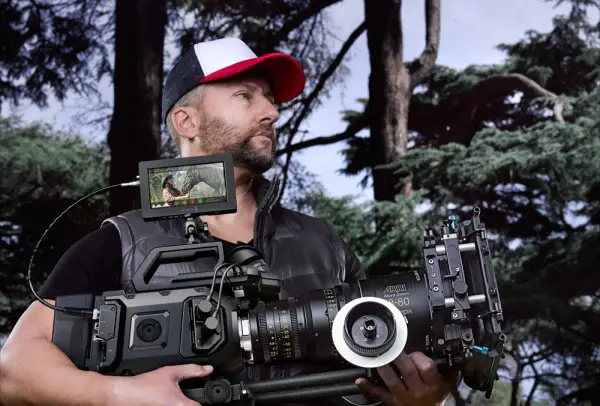 So who's this monitor/recorder for? Definitely, those who own Blackmagic URSA Minis or Micro Cinema cameras would benefit the most, plus also those using HDMI based DSLR's and Mirrorless cameras. Those looking to  upgrade their 8bit 420 internal UHD recording such as FS5 owners and Sony A7s shooters – can too benefit; however if you are looking for 4K Raw recording, or advanced on-the-fly Raw to ProRes conversions – you might want to look elsewhere and spend 2x/3x more money.
In it's price bracket – the BMD Video Assist 4K is a decent, no frills, "gets the job done" monitor/recorder that could also survive a few bumps on set. I for one am looking forward to see where BMD will take this unit and their whole Video Assist lineup in the future – maybe adding an HDR compatible model at NAB or in the future. Surely, if others can do it without breaking the bank – BMD can too.
Order links:
Claim your copy of DAVINCI RESOLVE 16 - SIMPLIFIED COURSE with 50% off! Get Instant Access!