To say that Phil Holland is an asset to the RED camera community would be a gross understatement. Phil has been providing the most accessible and useful technical information about RED cameras for a very long time creating most, if not all, of the sensor comparison/frame rate tables, camera specific data sheets that RED folks uset on a daily basis. He is also constantly answering technical questions about the new RED Helium sensor based cameras and of course the RED Dragon 8K VV sensor over on the REDuser.net forum since what feels like the beginning of time. Or at least REDuser. His website – PHFX.com is home to some of the most useful tools for any RED camera owner, which if you are one, you know the name by now. For those of you new to the world of RED cameras – my best advice is – get cracking and start reading the mountains of information Phil has provided either on REDuser.net or on his website.
Recently, Phil got his hands on those sweet Tokina CINE Primes (35mm T1.5 PL, 50mm T1.5 PL, and 85mm T1.5 PL), which were unveiled last September in Amsterdam at the IBC 2016 trade show.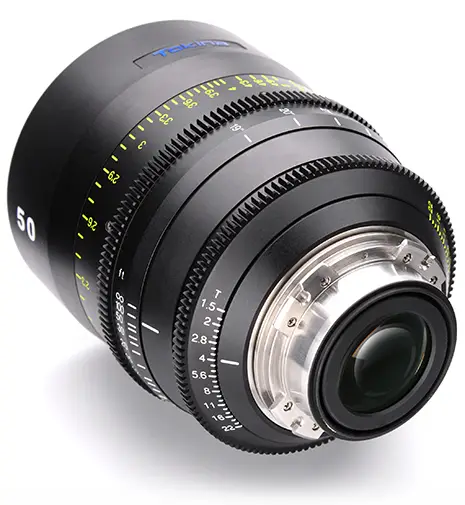 Tokina refers to these as Vista Primes since they cover a 46.7mm image circle, good enough for the RED Dragon 8K Vista Vision sensor and also full-frame 35mm). They're blazing fast too – all three at a max T stop of 1.5.
Apart from the industry standard PL, additional mount options include Sony E, Canon EF and Micro 4/3. The three Tokina Cine Primes are priced at (according to B&H) $4,500 for the 50mm T1.5 PL and 85mm T1.5 PL, and $4,999 for the 35mm T1.5 PL.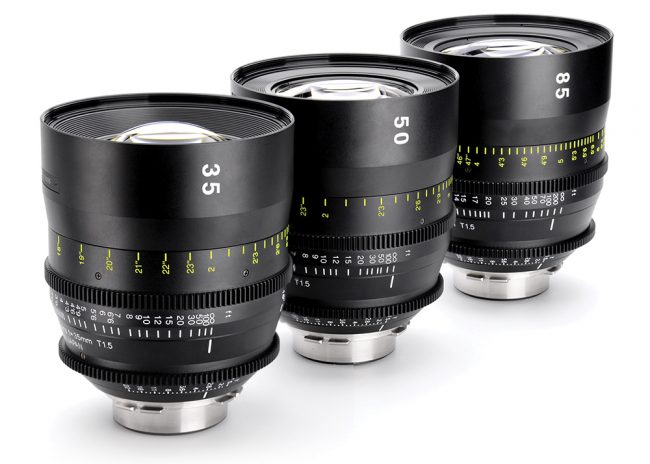 Tokina Vista Primes Features
Super Fast T1.5 Aperture
Virtually No Breathing
A Focus Rotation Angle of Approximately 300 Degrees
8K Sensors Capable
High Resolution – Low Distortion
Low Chromatic Aberration
Durable, All-metal Cine-style Housing with Geared Focus
Smooth, de-clicked, 9-bladed, curved iris
First Look: Tokina CINE Primes in 8K (shot on RED Dragon 8K VV)
These Tokina Cine primes look like super solid performers as all of the above was shot wide open at T1.5. According to Phil, the Tokina's exhibited nearly no focus breathing, and no image shift during focus pulls.
He also loved the fact they offer a lovely character throughout the iris range, the lenses are T1.5 and features a 9 blade aperture for more pleasing round bokeh. To check out all of his findings pause the above video towards the end to read his summary.
Inundated with requests from fellow RED users, Phil also put together a test between the two current 8K sensor options offered by RED – the Dragon 8K VV and the Helium 8K S35. You can see the test below (in 8K of your computer can handle it, for me 4K tops).
RED Dragon 8K VV vs RED Helium 8K S35 Sensor comparison Tests:
The short conclusion on this and combined with the footage in the test above. Both Dragon and Helium 8K sensors can see and use 16+ stops of Dynamic Range. The 8K VV is indeed the pure Dynamic Range king in this test, but Helium is also doing a pretty damn nice job.

Sort of a personal opinion here about DSMC and DSMC2 after some thought. Dragon in DSMC2 is almost like a "Dragon-X" sensor, if that makes any sense due to some of the additional benefits from the hardware and optical path found in DSMC2 bodies.

Helium is a worthy upgrade to 6K Dragon systems due to benefits in cleanliness and resolution. However, when comparing 8K Dragon and Helium the difference between the two sensors gets a bit more complicated, but also more or less reveals that this is now truly about choosing what format size you want your 8K in. VistaVision or Super 35mm. Which from a cinematography perspective, is a good thing.

And sort of another personal opinion. What you are seeing with these two 8K sensors are truly state of the art, top of the line, digital cinema technology. I've been working with Dragon 8K VV the longest thus far and I truly can't tell you how impressed I am by what it produces. I more recently picked up the Helium 8K S35 and was also freaked out by lighting my scenes to ISO 1600 and getting stunning results. Pretty damn cool actually.
To join the discussion on his findings and read more in depth detail about his test head over REDuser. To check out more of Phil's awesome work follow him on Instagram, Vimeo and check out his website here.
[via Phil Holland]
Claim your copy of DAVINCI RESOLVE - SIMPLIFIED COURSE with 50% off! Get Instant Access!