Only a couple of months after it was surprisingly recalled due to bizarre power supply issues, the Karma drone is going to hit the shelves once again. GoPro just announced that the drone is more ready than ever to deliver Hollywood-caliber footage captured from a bird's eye view hence taking consumer aerial videography to a whole new level. Again, the complete system will include the compact and foldable Karma drone along with the already well-known Karma Grip. Apparently, specifications and features of the Karma drone remain the same except for the overhauled battery latch that seems to be the main culprit for the sudden power losses resulting in crashes that some Karma units were experiencing before the recall.
Other than that, the Karma drone is going to be the same compact and completely foldable quadcopter that's fully compatible with the latest GoPro HERO5 Black and HERO5 Session cameras as well as the previous GoPro Hero4 counterparts. Users will also find the same game-style controller with an integrated touch display, identical preset flight patterns, and of course, the genuine Karma Grip.
Currently, the GoPro Karma with Harness for HERO5 Black is on sale at GoPro.com and select U.S. retailers for $799. If you want the quadcopter equipped with a Hero 5 Black, the price goes up to $1,099. GoPro are also working on a Flight Kit for users who purchased Karma Grip priced at $599. All content creators outside of the US, however, will be able to get their hands on the unit later in the spring.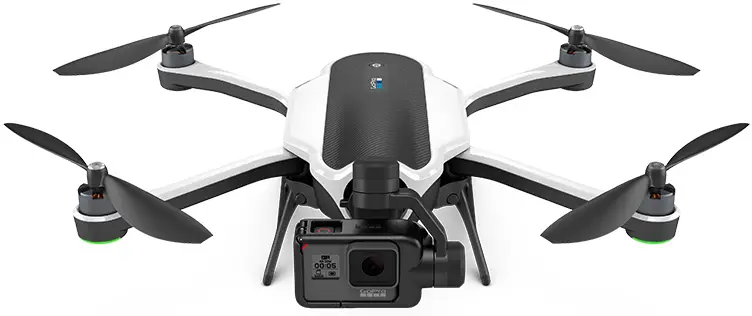 All in all, it seems that the battery latch mechanism failure didn't stop GoPro from taking another bold (and a bit risky) step forward by re-launching the long-awaited Karma drone. We can only hope that this time the company has learned its lesson and has carefully taken all precautions in advance as this time it will be merely impossible to put that particular genie back in the bottle again.
[via GoPro]
B&H Pre-Order Links:
GoPro Karma Core Quadcopter (Aircraft Only)
GoPro Karma Light Quadcopter with Harness for HERO5 Black
GoPro Karma Quadcopter with HERO5 Black
Claim your copy of DAVINCI RESOLVE - SIMPLIFIED COURSE with 50% off! Get Instant Access!