So, like me you pre-ordered the Panasonic GH5, but still don't have the camera in front of you and have a ton of unanswered questions? Well, maybe the 340+ page official GH5 manual can help. Also, I found the internal GH5 presentation what was distributed to Panasonic employees before the announcement back in January. You can find links to both at the bottom of this post.
The Panasonic GH5 surely won't make you a video wizard all of a sudden, that's guaranteed, no camera would, but I have to give it to them – the marketing people at Panasonic have actually got this right. Apparently they are so many pre-orders of the GH5 worldwide that, Panasonic big cheeses are worried that there may be delays with initial shipments. They better not delay my 2x cameras as I will be very grumpy.
I have personally high (but reasonable and grounded in reality) hopes of the new GH5. But, as any other camera, it won't be perfect. Here's a few of my reasons why you should't expect miracles in some departments.
Again, this is my opinion, if you disagree, that's fine – but do it in a civilized manner akin to an adult in a constructive way in the comments below. Vile and moronic comments will not be tolerated and offenders will be banned permanently.
Number 1 – DFD / Contrast detect AF for VIDEO (not stills). 
For example, from what I read in the manual, seen online as examples (despite the pre-pro models) I am not relying on the AF in video to be of any use to me. The one sample unit that I saw at BVE that had a native LUMIX lens, was sluggish in AF, and nowhere near as fast or responsive and accurate as a Canon camera with DPAF.
Some may say – well that's not a fair comparison. To them I say – it is. For me personally Canon has the best AF system in the business. If AF is important to you a manufacturer, this is what they need to try and beat.
After using the C300 II many times, when it comes to video AF, there's no competition. This is my personal opinion. Feel free to disagree. The GH5 lacks the advanced phase-detection AF system of Sony cameras like the a6500 and (not to mention) the unique DPAF of the Canon's, which no other brand in the business can match when it comes to usable AF in video.
Still, on the other hand, no other camera in it's price range, will match, at the moment (PRE-NAB hello), the GH5 10bit internal specs or the fact that it can record 4K/60 even though at a crap 8bit long gop codec. Sure, 10bit intra at 400Mbps is coming later in the Summer, but not sure what stopped them from including it in the initial release. I guess it's not ready yet.
Nevertheless, for 2 grand, I'll take 2 GH5's any day of the week over a Sony stills camera today.
This may change after NAB, but as of the time of writing of this post, I am awaiting my GH5, which should arrive next week. I have both speed boosters and manual Samyang lenses, plus one Voigtlander 25mm f0.95. All manual lenses, so I won't be relying on AF at all. I am sure that it may be good for some, but for me, I'll pass.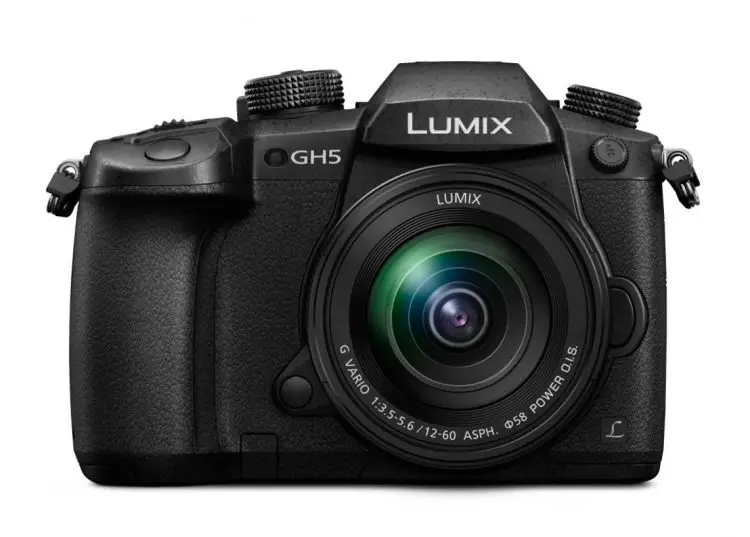 Number 2 – it won't replace a proper camcorder. 
It is a gimbal camera , and also a B-cam to my FS5 and FS7. For smaller jobs, where I need to use a smaller camera, I'll put it on my monopod and be nimble. Talking heads with important people – I will be bringing a "proper camera". It's not that I care what I shoot on – but some of my clients do. I need to make sure they are happy, and if they want an FS7, they get an FS7. If they want a 5D 2, they get a 5D2. I stopped asking questions and explaining reasoning for camera choice to them long time ago. I want my work life to be simple – my only job is to make my clients happy so they hire me again.
Numba 3 – V-LOG is still extra! Come, on – don't be like Canon
WHY!? Seriously, Panasonic – tell me why? Why did I have to pay £162 GBP (that's £81 a pop!, seems a bit harsh) for 2 V-LogL Licenses when you competitors like Sony are including them for free in cameras that cost not even $1,000?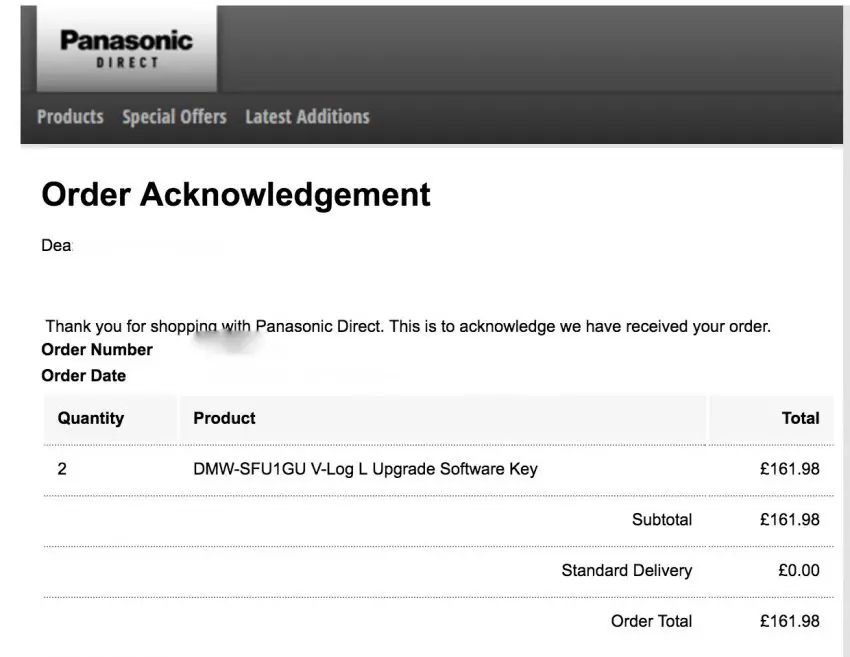 LUMIX PANASONIC GH5 IN DEPTH LOOK with Scott Mellish
Download links:
Panasonic GH5 Operating Manual
Panasonic GH5 PDF Presentation
Claim your copy of DAVINCI RESOLVE - SIMPLIFIED COURSE with 50% off! Get Instant Access!