Rumors regarding the upcoming firmware upgrade of the Canon 5D Mark IV continue to pop up left and right. Besides the long-awaited C-Log picture profile, it turns out that the camera might also get significantly reduced crop factor when shooting 4K video.
The latest rumor report by Canon Rumors suggests that sampling for 4K DCI will be increased to a 5632 x 2970 pixel sensor area resulting in a 1.27x crop factor whereas UHD video will be downsampled from a 5472 x 3078 pixels with a 1.29x crop. The current 1:1 4K sampling mode will remain as an option for situations benefiting from the 1.78x crop factor.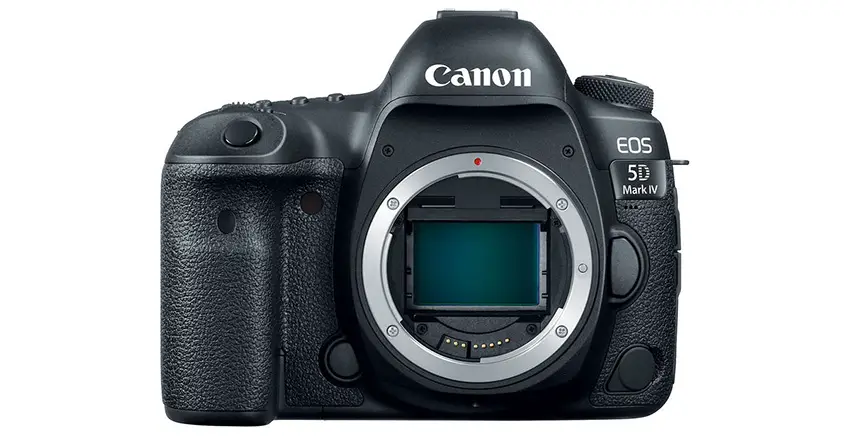 The more like APS-H crop factor clearly would be a much more convenient option especially for those videographers who finally would be able to take advantage of their Full-Frame lenses when shooting 4K video on the EOS 5D Mark IV. What's more, the write-up states that there will also be new full-sensor 3K modes including 60fps and HDR 24fps.
These newly added modes will be using a line alternating sampling method, which ultimately should improve the Full HD video modes of the camera in terms of perceived resolution. It's expected that 1080p will also receive a modest frame rate boost to 72/75fps.
On top of that, it has been suggested that the EOS 5D Mark IV might get the XF-AVC file format on board allowing users to capture video at 120Mbps (4:2:0) and 200Mbps (4:2:2). Both formats should require low enough data rates to accommodate UHS-I U3 type SD Cards. The previously mentioned service center update for the existing 5D Mark IV units should resolve the potential issues coming from the increased processing load from the enlarged video sampling area. There is still no word on pricing of the service, though.
Of course, nothing of the above is officially confirmed by Canon yet. Nevertheless, these new features might indeed turn the Canon DSLR into a much more appealing camera or at least from a filmmaker's perspective. The addition of C-Log, significantly reduced crop factor when shooting 4K video along with the overall image quality improvements would be a huge step forward and a serious consideration for the majority of creative professionals who are still on the fence about making the leap to another system.
[via: PetaPixel, source: Canon Rumors]
Claim your copy of DAVINCI RESOLVE - SIMPLIFIED COURSE with 50% off! Get Instant Access!