Regardless of the stiff competition in this highly saturated market segment, Sony just announced that it's expanding its professional media lineup with the introduction of two new G Series Professional Solid State Drives. Providing read and write speeds of up to 560MB/s and 530MB/s respectively, the brand new SV-GS48 and SV-GS96 models offer 480GB and 960GB of storage space for your professional workflow in the studio or on the go.
Using Sony's proprietary Error Correction Code technology, the 960GB G Series SSD achieves up to 2400 TBW (terabytes written), while the 460GB drive can reach 1200 TBW. Sony G Series SSDs also feature built-in technology preventing sudden speed decreases while ensuring stable recording of high bitrate 4K video without frame dropping.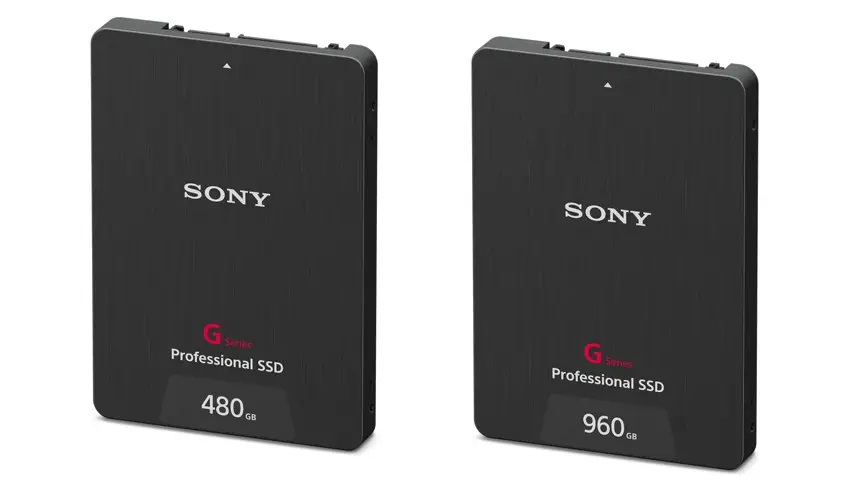 Sony claims that the drives are designed to keep content secure and intact, even if a sudden power failure occurs. On top of that, they sport a durable connector which withstands extreme repeated insertion and removal up to 3000 times which is six times more than the average span of standard SATA connectors.
Considering the synonymous build quality of other Sony products, we don't have any reason to doubt that the Japanese technological giant will deliver one of the most durable, reliable and fast professional SSDs ensuring flawless 4K or higher bitrate recording as promised.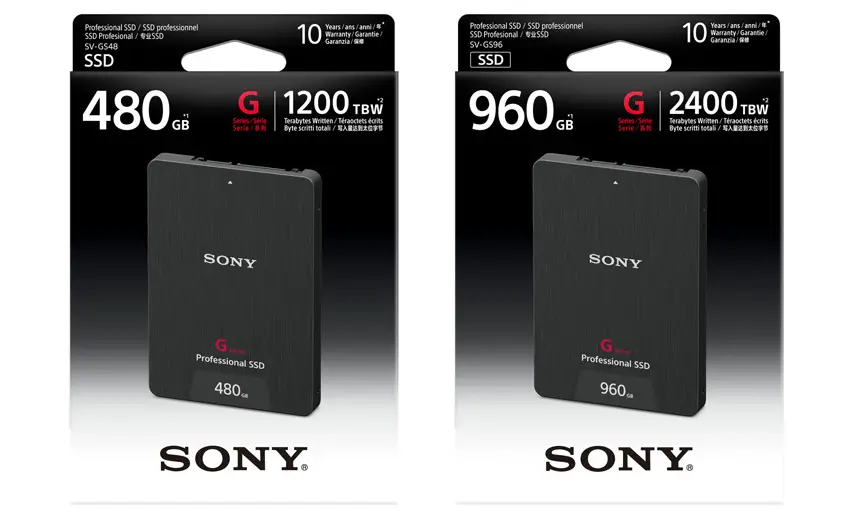 All in all, these SSDs should be the perfect fit for those content creators looking for more efficient, stable and flexible hi-bitrate recording media. In addition, Sony's G Series SSDs are billed to deliver optimal performance for several popular professional video recording devices, while offering a far longer lifetime.
It's expected that the brand new solid state drives will hit the market in May 2017 at suggested retail prices of $539 for the 960GB unit and $287 for the 480GB sibling. For more information regarding the latest media options offered by Sony, head over to company's official website here.
[source: Sony]
Claim your copy of DAVINCI RESOLVE - SIMPLIFIED COURSE with 50% off! Get Instant Access!