Luke Neumann of Neumann Films recently posted a smashing short film entitled "Dies Somnum" shot on the Panasonic GH5 and SLR Magic Anamorphic lenses, and a thorough behind the scenes breakdown commentary of how he shot the film. Plus you can also download some of the original 6K Anamorphic footage from the Panasonic GH5.
Thanks to the size benefits of the 4/3 sized chip, the Panasonic GH5 is able to offer the very desired 4:3 anamorphic mode allowing for "true" 2x anamorphic lenses to be used and achieve a highly sought after cinematic look that is hard to replicate otherwise.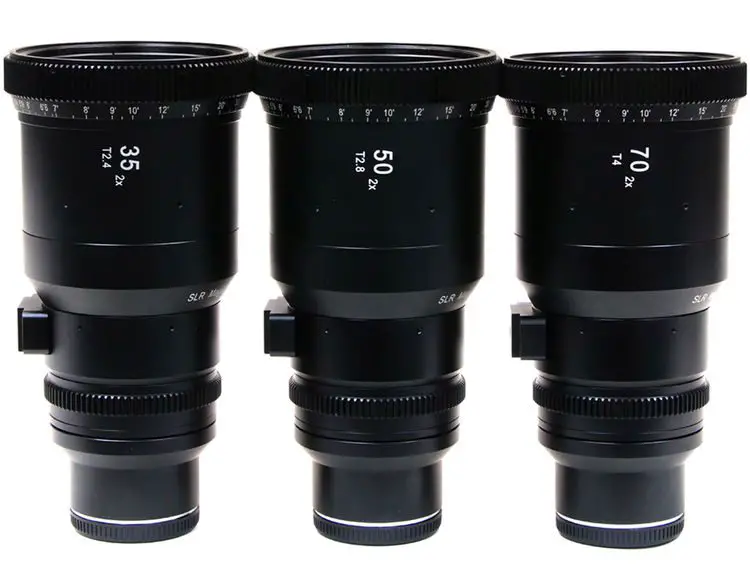 Luke used the SLR Magic 2x Anamorphic lenses for Micro Four Thirds in order to achieve the real anamorphic look. The SLR Magic 2x Anamorphic lenses are available in 35mm T2.4, 50mm T2.8 and a 70mm T4 focal lengths, at a price of around $2600 – $3000 each, or in a kit of 3 for $8,500.
Considering the fact that these have been developed for MFT cameras and are about 4-5x cheaper than S35 Anamorphics, the SLR Magic anamorphic are actually quite affordable all things considered.
Check out the short below and his commentary below.
Some of the other gear Luke used for this short film is the Aputure COB 120d LED Fresnel light and a tiny Lume Cube, which is a small, but punchy light. To get one of the macro shots Luke also used the Venus Optics Laowa 15mm f/4 full-frame macro lens – you can read more about this lens in our post here.
I recently bought the Tungsten version of the Aputure COB 120 LED (which is the 120t) and immediately fell in love with it. It's portable, punchy and quite well built.
Behind the Scenes commentary breakdown by Luke Neumann:
To download some of the 6K anamorphic GH5 footage head over to Luke Neumann's YouTube channel here. Links are in the description of the video.
Sure, you can make the case that the SLR Magic anamorphic lenses (especially the 35mm) have a definitely pronounced distortion and are soft when wide open, but as Luke said above in his commentary, if you stop them down a bit they can produce lovely results.
And at the end of the day, when you are working on a tight budget, knowing you have access to 2x anamorphic lenses can open up significant creative opportunities to get your J.J. Abrams on.
Luke was one of the lucky few to get early access to the GH5, and as we have posted in the past, he's produced some lovely work, so I highly recommend checking out his website here.
Claim your copy of DAVINCI RESOLVE 16 - SIMPLIFIED COURSE with 50% off! Get Instant Access!