HDR (or High Dynamic Range) is truly where the advantage of higher resolutions such as 4K and 8K really starts to matter. On an SDR TV, even a really good one, an educated viewer can still struggle to see a major difference in colour rendition and detail unless he or she sits at an unnaturally close position to the TV set, something that no one would do in reality. With HDR, however, things are clear as night and day. Until you have seen proper 4K HDR on a 50+ inch TV, you can't really appreciate the true beauty of high resolution video imagery. Netflix, so far, has been doing a great job of pushing 4K content to the masses, but what about user generated content on the likes of YouTube and Vimeo?
While, YouTube has been at it for some time, now you can also upload 10bit HDR videos in 4K and even 8K to Vimeo, which those of use who earn a living shooting moving pictures, use to showcase their work to clients. It's kind of a big deal that Vimeo now supports HDR uploads across their whole platform, which means we can now bring over one billion colours to the screen in glorious and vivid HDR quality.
Vimeo's HDR support includes support across Apple's latest devices — including the iPhone X and Apple TV 4K, a big win over arch-rival YouTube, which uses the VP9 codec, that Apple does not really like, making Vimeo the only video upload platform at the moment to support these Apple devices.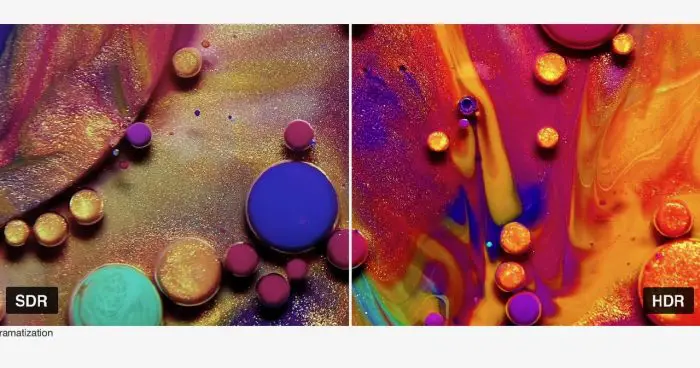 Vimeo HDR Support Highlights
Over a billion colours (10bit support)

Vimeo now supports 10-bit video, which means the image quality is strikingly clear and cleaner than ever before; the precision and nuance of 10-bit allows us to upgrade from 16 million colours to 1 billion colours. Your viewers can now be truly enraptured in the gradient of a sunset, the subtlety of an ocean, and the emotion in a close-up that you worked so hard to capture— and not get distracted by colour banding.
Wider colour range, made for the human eye

With BT.2020 (or Rec.2020) support and wider colour gamuts (WCG), your image will now represent over 75% of the colour that the human eye can see. That's a big change: most modern colour gamuts in videos are limited to a 35% colour range. But with BT.2020, we can truly depict your deepest reds, brightest greens, and darkest blacks like never before.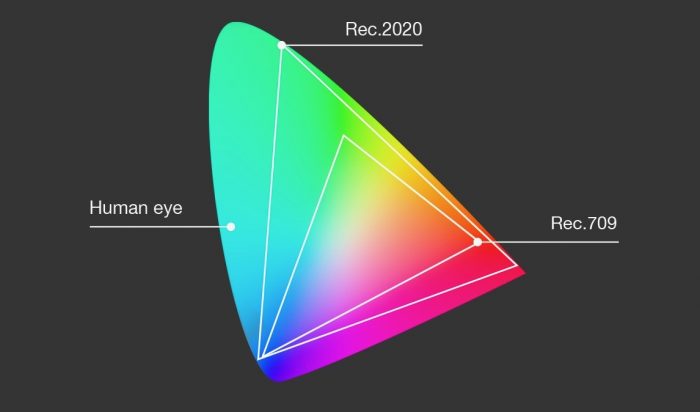 Support for 4K, 5K, 6K and even 8K resolutions

We can now unlock your 5K, 6K, and 8K videos for your fans to watch on their Ultra High Def devices, or you can download them for file sharing.
While 8K displays are just starting to hit the market, this isn't just about your viewers: if you shoot in 8K Vimeo wants you to be able to sell, distribute, or submit to festivals in the best quality possible.
More visual data, smaller file sizes


Vimeo uses codecs — software to encode and decode video files — to optimize visual data, while delivering the highest quality.
New York 8k | 4k HDR from 3motion on Vimeo.
As we evolve our platform to display even more visual data, we now leverage HEVC/H.265 transcodes in addition to the H.264 set we currently use. This enables us to unlock next-generation features like HDR, and improve efficiency, so you can view a higher quality video with the same bandwidth.
How does HDR work on Vimeo?
Footage has to be shot in HDR (duh!), on any camera with either and HDR in-camera option, or LOG profile, such as a Panasonic GH5, or mastered for HDR in post.
Then you can upload from anywhere
Watch, review, download

Videos available in HDR will include an "HDR" badge on the video page and player. We automatically detect and display HDR whenever it is supported.
In order to watch HDR videos, your viewers will need a screen that supports HDR10 and HEVC. And since Vimeo now works across the newly released iPhone X, iPad Pro, and Apple TV 4K, the tricky process of finding and viewing HDR just got much simpler. If you don't have an HDR-compatible system, you can still download HDR HEVC files for your sharing and file transfer needs. Anyone who receives the video file can watch it on HDR-supported devices with the QuickTime or VLC players.
But what if your viewers don't have an HDR-supported device? – No problem. In this case, Vimeo will always create a separate SDR-optimized version of your videos, too.
What about new codecs in the future?
At the moment, Vimeo is focusing their efforts on optimizing the HEVC/H.265 codec, however they are planning to expand HDR support for more codecs (like VP9) in the upcoming year.  And if you're eager to learn more about our transcoding approach, delve into our presentation from this year's Demuxed Conference from Vittorio Giovara, our Sr. Engineer of Video Encoding.
You can now also sell your HDR videos with Vimeo On Demand or with a custom subscription-based model. That means both video professionals and networks can finally distribute and sell their HDR videos — especially as the viewer demand for these striking videos continues to grow.
Claim your copy of DAVINCI RESOLVE - SIMPLIFIED COURSE with 50% off! Get Instant Access!