Nauticam is kind of a big name when it comes to underwater housings for photo and video. Let me correct that – to me, they are synonymous with the very niche segment of cinematography. They've been at it supporting a vast range of pro cameras, and now are ready to unveil their latest Nauticam NA-G9 – a dedicated underwater housing for the Lumix G9, their latest release in the world's finest line of underwater camera housings.  When it comes to ergonomics, build quality, and reliability, most underwater cinematographers think of Nauticam.
Nauticam has been making huge strides in supporting the latest Panasonic mirrorless interchangeable lens cameras such as the Lumix GX8, GX85, GH4, and Panasonic GH5 along with a variety of ports for Panasonic lenses. Nauticam are pretty serious at what they do and making sure they support the latest and greatest kit, that's why they were eager to get two prototype housings into the hands of Panasonic pro shooters before the camera release for field testing thanks to their invaluable partnership with Panasonic, who just keep making great cameras.
And speaking of new Panasonic cameras, "word on the street it" in Mid-December, they may announce a new GH5 model, with better low-light.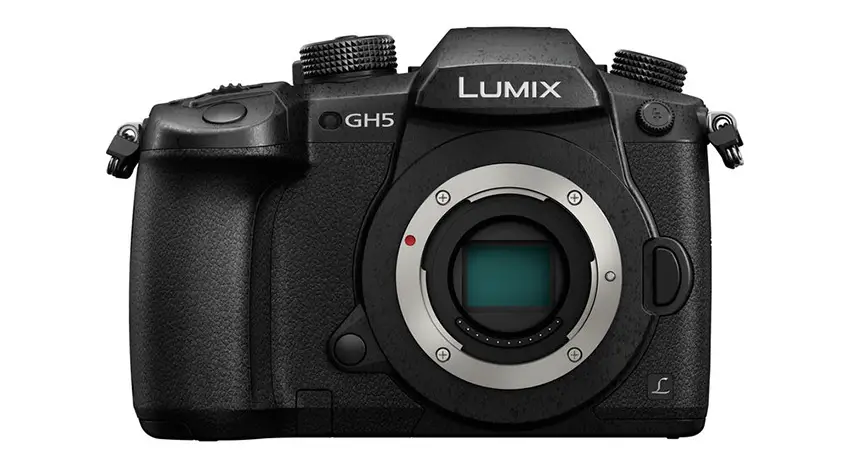 In their latest underwater housing, much akin to the rest of their lineup, Nauticam are taking camera control and ergonomic to heart. Key camera controls are placed within an easy reach from the ergonomic, rubberized handles. An amazing amount of design craftsmanship goes into making one of these, and if you have seen one in person, you can see why.
Diving and shooting moving pictures is very difficult and something most of us have a hard time with above sea level, so I've always admired the dedication and skill required to shoot underwater. And that's exactly where having the proper gear matters, since you are surrounded by thousands of gallons of water and changing your white balance, for exmaple, is nowhere as easy as on the ground. However, the guys and girls at Nauticam are trying their best to make the process easier and more fluid with their specialized housings.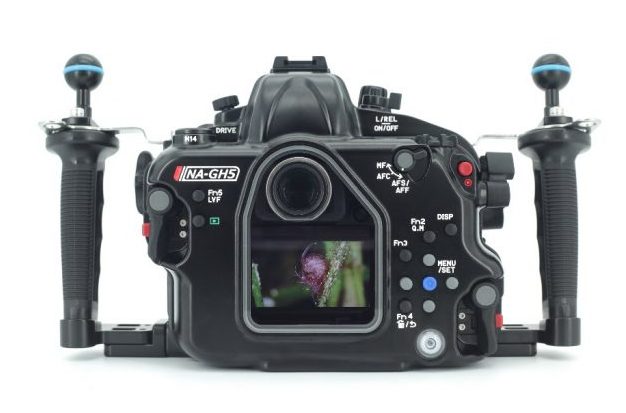 Controls on the housing are placed exactly where they should be for easiest access in water, regardless of the camera layout. A large, sculpted shutter release lever is placed at the right hand grip for index finger operation, and features a patented geared mechanism that improves sensitivity for tactile feel of half press and full press.
To facilitate back-button autofocus, the AF/AE lock button (which can be reassigned to activate AF) is controlled by a thumb lever near the right handle. No other housing comes close to achieving this kind of ergonomic access to these critical controls.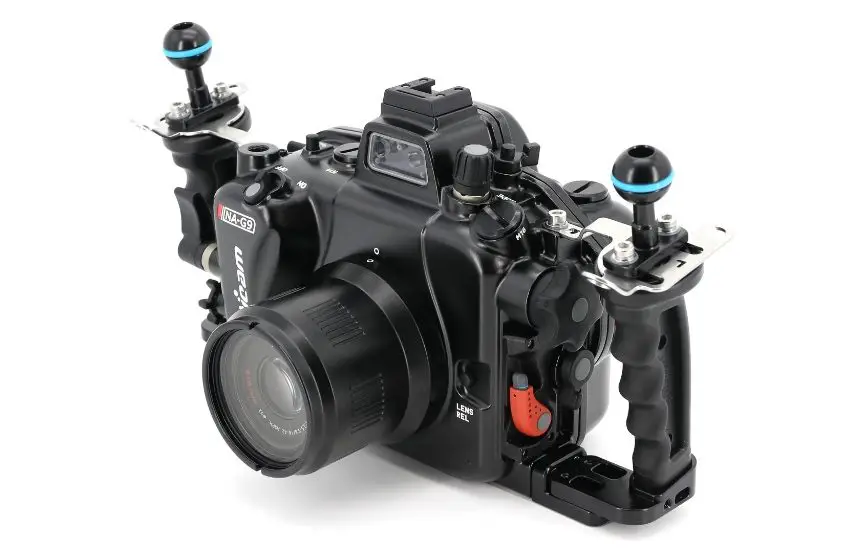 Check out the test footage below shot on the GH5 with the Nauticam housing by Backscatter, who supply all sorts of underwater kit for photo and video.
First Dive with Panasonic GH5 – Underwater Test Footage from Backscatter on Vimeo.
Nauticam Key Features
Patented Port Locking System
The Nauticam port locking system, made its debut on the very first Nauticam DSLR housing back in 2009, and since then has easily become a signature of the Nauticam brand. No twisting or threading action is required to mount a port. Nauticam also offers locking port extension rings, meaning a dome will never twist.
A neat and easy way to use housing closure system, requiring very little hand strength to close, secures the housing back in place. The latches are safely locked, but easy to open for a quick battery or memory card change
Full Size HDMI Out (on the GH5 Underwater Housing version)
The Panasonic GH5 camera features a full size "Type A" HDMI Connector on the camera body (next best thing to a proper BNC connection, which, chances are, you'll never see on a mirrorless camera), providing a reliable user friendly connection for external monitors.  A new Nauticam Internal HDMI Cable (25073) supports this format.
Integrated Vacuum Monitoring and Leak Detection
Circuitry included as standard equipment provides constant monitoring of water tight integrity when combined with an optional Nauticam M14 Vacuum Valve II (PN 25624).
Making sure your gear is free of any leaks is extremely important in the underwater photography field. This is why, the Nauticam vacuum check and leak detection system is shipped with the Nauticam NA-G9 as standard equipment.
Combined with an accessory vacuum M14 valve (PN 25624), the Nauticam monitoring system provides constant updates on the water tight and safe-to-dive status of the housing.  A simple colour coded LED lighting system lets the user know that the vacuum is solid, or that the housing is losing vacuum. Leak detection is built into the same circuit, so if there is water intrusion, the camera operator receives an audible and visual indication.
The Nauticam system is temperature compensated, eliminating false alarms caused by a change in outside temperature, or from a camera heating up on an action packed dive.
Other notable features include:
Stainless Steel Handle Brackets
Ergonomic Rubberized Grips
Tripod Mounting Balls
For more info on the NA-GH5 housing head over here. The Nauticam NA-G9 has a retail price of $2,650 US and is currently shipping from Nauticam.
Claim your copy of DAVINCI RESOLVE - SIMPLIFIED COURSE with 50% off! Get Instant Access!