If you ever wanted to buy a Sigma cine lens or a bundle, now may very well be the best time to do it. Sigma is inviting cinematographers to take advantage of the new Cine 'Trade Up Program' for the holidays and save some cash. Sigma is offering camera operators, DPs, and cinematographers $350 USD off a Cine lens or lens bundle purchase when trading their used EF, E, and PL lenses.
The Sigma Cine"Trade Up Program" is valid through December 31, 2017 through US Sigma Authorized Cine Dealers such as B&H, Adorama, Abel Cine, Band Pro, Duclos, Hot Rod Cameras and many more. The promotion has a limit of one trade-in lens per Sigma lens or lens bundle purchase and three trade in lenses in total.
The way I read this – you can get a maximum of $350 Off x 3 ($1050 USD) for trading 3 of your lenses and buying three Sigma Cine Primes/Zooms. But if you are buying a bundle, like 5 primes for example, or two High-Speed Zooms (18-35mm and 50-100mm T2, which also gets you a case) you get a maximum of $350 off.
For full details on the Sigma Cine "Trade Up Program", please visit https://www.sigmaphoto.com/cine-trade-up-program.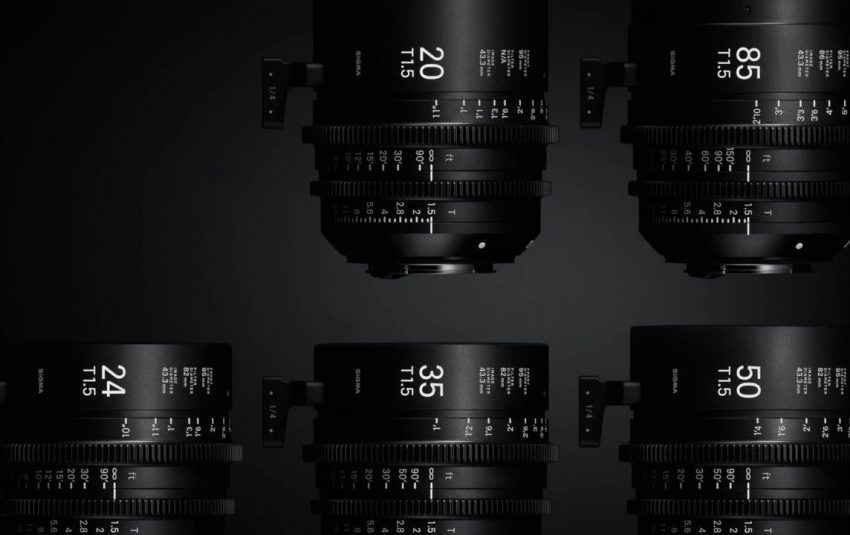 "Many DPs and directors want to create a unique look for their project and many are turning to vintage lenses to do so. However, most vintage lenses don't cover the new sensor size,"comments Cinematographer, Will Rexer. "Sigma Cine gives cinematographers a great hybrid look. It also covers the new, larger sensors."  Rexer explains the uniqueness of the Cine lenses, "The shape of the iris is similar to the Leicas – giving that out-of-focus highlights of a Leica look. They have similar color to Master Primes and the contrast and roundness of the Cooke S4s. When you weave all the elements together, Sigma Cine creates its own unique, attractive look that is beautiful. I think a lot of filmmakers are going to fall in love with them."
By now you should be well informed that these kick-ass Sigma Cine high-speed Prime and Zoom lenses deliver outstanding optical performance in a desirable compact form factor. If you've ever used any of their Art series lenses (I do love my Sigma 18-35mm f1.8 EF) you know what I am talking about – sharp and with pleasant contrast and bokeh.
Check out this short that was shot on the Sigma Cine Zooms – 50-100mm T2 and the Sigma 18-35mm T2, which like their Cine Prime counterparts do share the advanced Art series optics, but in a much more robust and "field ready" metal lens body.
Renowned for their superior photo lenses, Sigma retains 100% of that superb optical system with their Cine lenses, which are designed for 6-8K shooting and housed in a completely new mechanical lens design optimized for modern cinematography. Sigma Cine lenses are manufactured by a vertically integrated production system in Aizu Japan, where nearly every step in the process is done in-house, ensuring premium quality and optimized pricing.
"Blur" Behind the Scenes:
The Cine High Speed Super 35 Zoom Line: 18-35mm T2 and 50-100mm T2
The High Speed Zoom line offers the constant aperture of T2 throughout the zoom range with superior optical performance that is capable of high-resolution 6K-8K shooting. Delivering the highest image quality in its class, the High Speed Zoom Line is ergonomically compact and designed for E, EF and PL camera system mounts.
The Cine FF Zoom Line: 24-35mm T2.2 FF
Compatible with a full-frame image sensor, the FF Zoom's outstanding optical performance also supports 6K-8K shooting. Because so few lenses cater to the requirements of the latest digital cinema cameras' image sensors, this line provides a rare option for cinematographers. The FF Zoom is designed for E and EF camera system mounts.
The Cine FF High Speed Prime Line:
14mm T2 FF
20mm T1.5 FF
24mm T1.5 FF
35mm T1.5 FF
50mm T1.5 FF
85mm T1.5 FF
135mm T2 FF
The Cine High Speed Prime lineup features lenses ranging from 14mm to 135mm. Highly compact and compatible with full-frame sensors, these lenses offer superior resolution. They bring a consistent level of light to the production, offering greater consistency to any film's colour, contrast and overall look before it enters post-production. The FF High Speed Prime line is designed for E, EF and PL camera system mounts.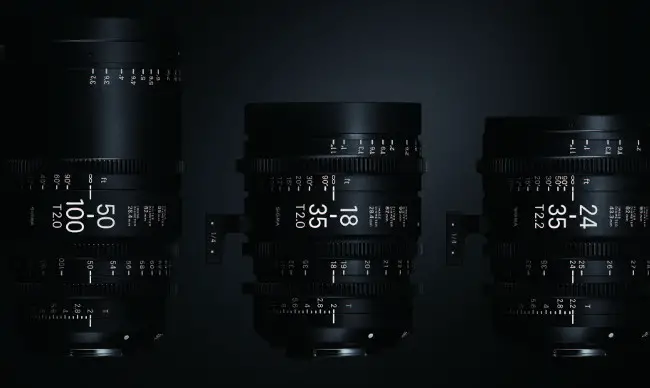 Before you jump the gun, do make sure you read the fine print below. And yes, it's US promotion at the moment, with no news on whether it will hit EU, UK and rest of the world soon. I hope it does.
The Fine Print
Offer available through December 31, 2017
Qualified trade ins: any EF, E, or PL mount lens
Receive credit only towards qualified Sigma Cine lenses (not valid on previous purchases)
Max $350 towards bundles
Valid up to three Sigma Cine lenses (trade in one-for-one)
Trade-in lenses become property of dealer
May not be combined with other offers or coupons
via Sigma
Claim your copy of DAVINCI RESOLVE 16 - SIMPLIFIED COURSE with 50% off! Get Instant Access!