After hours of countless editing and visual effects compositing, it turns out that you could spend even more time when it comes to color grading and fine-tuning the final look of your project. Luckily, DaVinci Resolve 14 makes the process relatively simple and straightforward, especially if you already know the ins and outs of the platform.
Overall, the software gives creative professionals some fantastic tools and assets to boost their creativity and manipulate colors in virtually any way possible. What's more, one can go a step further and fundamentally change the look of an entire scene by simply modifying its lighting. Here's how you can do so by following the simple steps covered in this insightful tutorial produced by seasoned colorist Alex Jordan, the founder of Learn Color Grading and Film Simplified.
In a nutshell, the video above explains how you can use the RGB mixer to isolate colors and change the luminance (brightness) to manipulate the lighting of your shots. This technique is mainly useful for videos where one color is predominant (for instance a bight blue sky that you want to visually balance).
To get started, you first need to import your footage in Resolve 14 and open up the RGB Mixer panel. Within you'll find three sets of sliders, each for the red, green, and blue channels of your image. Before you continue, make sure to deselect the Monochrome checkbox at the bottom of the panel to be able to view your image with color.
The next step is to create a Layer Node. Now, to allow the Layer Node to affect your footage, right click on the Layer Mixer on the right-hand side, go to Composite Mode and choose Color. That way, DaVinci Resolve will use only the color information provided by the Layer Node and mix it with the luminance of the image controlled by the existing layer.
Afterward, you can tweak the look of your footage using the RGB mixer. To reduce the brightness of the sky, for instance, (or any other blue color in the image), take the blue slider of your blue output set of mixers and drag it down. You'll notice that areas of the image that are blue will increase/decrease in brightness depending on your adjustments. All in all, this same technique can be applied to any color, thus allowing you to change the entire mood of your scene.
In the meantime, if you want to dip your toes into professional color grading and explore more creative techniques just like the one showcased above, you can check out the Special Holiday DaVinci Resolve Course Bundle. And, yes, that's exactly the same DaVinci Resolve Bundle that includes DaVinci Resolve 14 Grading & Editing Courses, DaVinci Resolve Practice, Color Matching Simplified alongside more than 200 Stylistic LUTs.
On top of that, you'll also get free access to Fairlight 101 Simplified & Fusion 8 Simplified Courses. These all courses would otherwise set you back whopping $647 to buy separately. Currently, you can purchase the Ultimate DaVinci Resolve Course Bundle for just $97.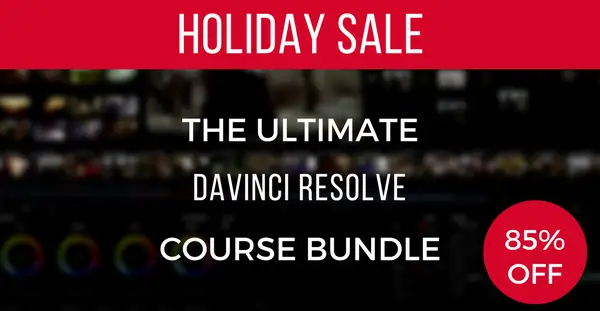 Below you'll find a quick overview of the included courses in the Special Holiday Resolve Course Bundle.
Join more than 20,000 fellow filmmakers in the easiest and fastest DaVinci Resolve online course. It's designed with the absolute beginner in mind as no prior knowledge of DaVinci Resolve or color grading is required.
Learn how to edit your footage without having to round-trip or pay for an NLE.
Download raw and graded ProRes files. Your job is to try and match them. Then, watch the actual grading sessions and compare that to your approach.
More than 200 LUTs that utilize FilmSimplified's unique modular approach, allowing you to stack LUTs on top of each other to achieve advanced looks, in no time.
Learning to color match opens a whole new world of possibilities for you and your clients. It gives you the ability to match the colors of your film to the colors of major Hollywood films.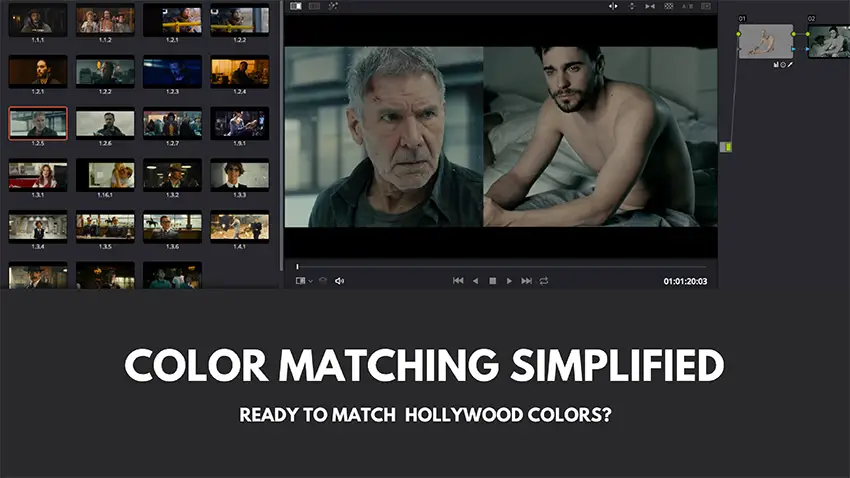 Fusion is the world's most advanced visual effects and compositing software, and it's been used in over 1000 major Hollywood blockbuster feature films! You can create Fusion projects, right from your Resolve timeline, without having to round-trip. Plus Fusion is free!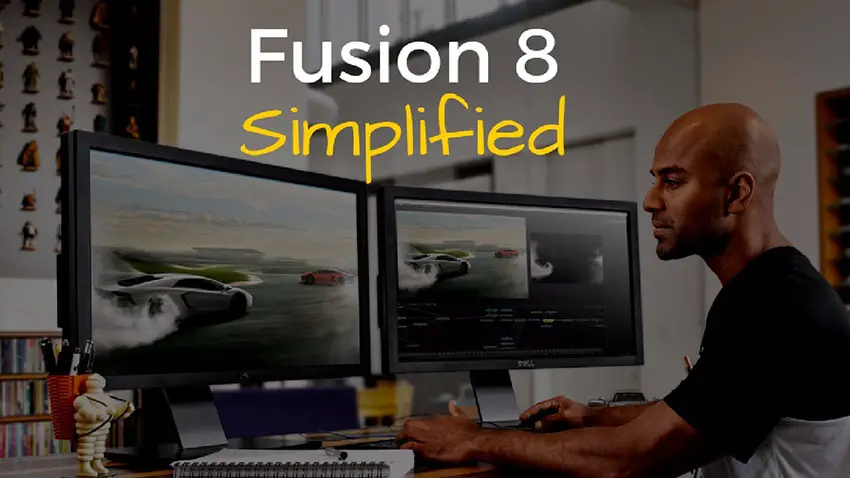 Fairlight Audio, is the latest addition to Resolve, allowing you to mix and master audio professionally, right from within Resolve. This course covers not only Fairlight, but also the basics of digital audio, audio effects, and audio mixing.
The sale is now open and ends on December 27th at 11:59 pm (Pacific Time). Use the following link to enroll.
[source: Learn Color Grading]
Claim your copy of DAVINCI RESOLVE 16 - SIMPLIFIED COURSE with 50% off! Get Instant Access!