Whether you like it or not, there is no denying that gimbals have become indie filmmakers' go-to choice when it comes to camera stabilization equipment these days. While gimbal technology is certainly here to stay, the unfortunate reality of those devices is that they still cost a meaningful amount of money, especially for those who are just starting out their filmmaking journey.
Nevertheless, at around $900, the Ronin-M has quickly become a favorite device in medium-priced gimbals for small cameras weighing up to 8 pounds. As DJI sees continued success with the Ronin-M, other smaller companies are trying to break into the market offering more affordable gimbals.
One of those new products seems to be the Moza Air – a compact and configurable stabilizer that can be used in either one or two-handed configurations. Priced approximately $300 less than the Ronin-M, the Moza Air sports a form factor similar to its rival, although supporting a load of up to 5.5 pounds instead of the Ronin's 8 pounds.
Furthermore, the Moza Air comes with dual handles, a desktop stand, quick release plate and a hard shell carrying case. In addition, the stabilizer provides cables for several different cameras, so that you can control the stop/start recording functions of supported models. The unit also comes equipped with a separately available Wireless Thumb Controller that's especially useful in the two-handed configuration.
As with the Ronin-M, the Moza Air is also getting more and more popular, with its distinguishing factor of having a cheaper price tag than its competitor. That being said, is it possible that the Moza Air is better than the Ronin? Has DJI been finally overtaken by an underdog of a brand?
In short, the answer is no, although it's hard to make a final decision based on the video above alone. Looking further at the spec sheets of both products and their real-world performance, there are several noteworthy factors that make the Moza Air inferior to the Ronin-M.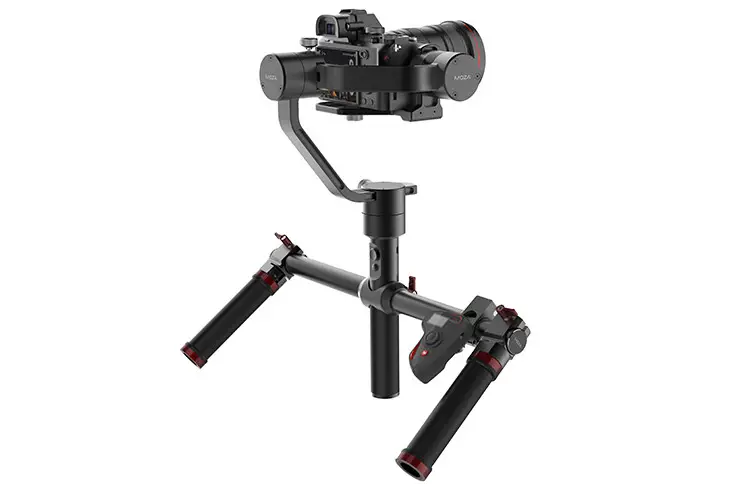 For instance, as Chrystopher Rhodes states, the Moza Air's biggest issue is the app that is used to control the gimbal. Apparently, the software is buggy and lacks full control over the unit, withholding features such as motor sensitivity, making it too easy for the device to pick up unwanted movement from the operator.
On the other hand, DJI's app for the Ronin-M is clean, easy-to-use, and offers full control over the device, allowing you to customize the operating experience of your Ronin-M.
Secondly, the Moza Air has fewer features and a weaker build compared to the Ronin-M. As explained previously, the DJI gimbal can support a max load of 8 pounds while the Moza Air only can fly cameras up to 5.5 pounds. Besides that, the Ronin-M has some other extra features such as silent mode, multiple gimbal configurations, and several power output options to keep your devices powered.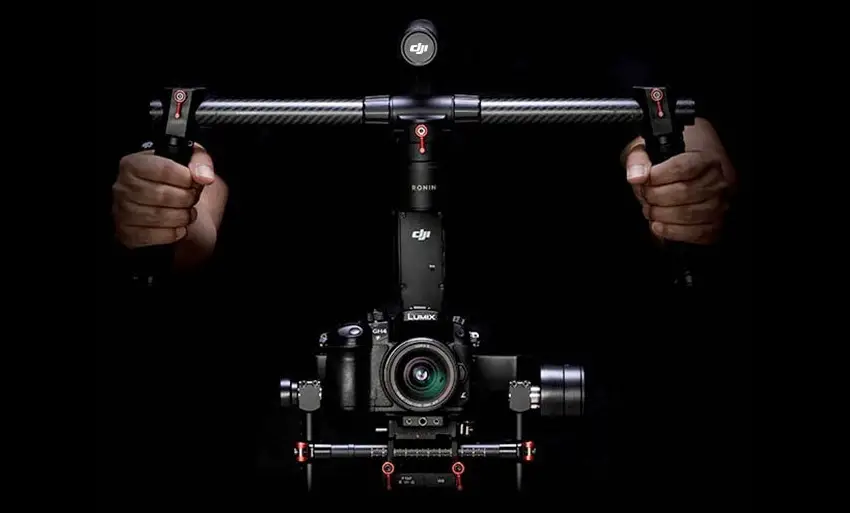 All in all, the better functionality of the Ronin-M reflects on its higher price tag when compared to the Moza Air. On the other hand, it wouldn't be fair to discount the Moza Air entirely. For the lower price tag of $600, the Moza Air offers a handful of useful features, does perform well for its price and would be a great addition to your gear set if you're looking for a relatively affordable gimbal.
[source: YCImaging]
Order Links:
DJI Ronin-M 3-Axis Handheld Gimbal Stabilizer (B&H, Amazon US)
Moza Air 3-Axis Motorized Gimbal Stabilizer (B&H, Amazon US)
Claim your copy of DAVINCI RESOLVE 16 - SIMPLIFIED COURSE with 50% off! Get Instant Access!