Italian-designers and pro camera accessories maker LockCircle have been making some exquisite looking and high quality accessories for popular cameras such as the Sony A7s II and Panasonic GH5 alongside their cine-vized range of vintage Zeiss optics at the heart of their XM line of manual lenses; and now they have announced a brand new matte box. the NOLUX matte box by LockCircle is an innovative project designed to match the new technological additive manufacturing possibilities, that offers a totally new ability to produce complex shapes unobtainable with traditional manufacturing processes.
LockCircle say that their approach to the internal design of the NOLUX rayshade is totally innovative, based on research in different fields connected to international universities publishings, to deeply understand the meaning of "photon trap" concepts and complex "dielectric patterns" for sophisticated reflection control. From my understanding the NOLUX matte box has been designed to manage light leaks and also avoid light getting in between the filters or other parts of the matte box and/or the lens, thus causing nasty reflections that can affect your image.
Also by observing the structures of specific "night butterflies" wings, which have organic "photon capture" (for mimetic purposes), we replicated the wings pattern in the NOLUX reflection control project.
LockCircle engineers used carbon fibre, kevlar or other high-tech materials for incredible strength and lightweight footprint, but the most important point was the chance to design incredible "organic inspired" weird structures necessary to reach the "photon trap concept" of the NOLUX project.
The innovative Photon Trap Concept engineered by LockCircle utilizes a rather complex "negative reflecting surface", which is later hand sprayed with a special Ultra-Black paint that absorbs almost all of the light, reflecting nothing detectable back to our eyes. Other accessories were designed in the direction to have more "reflection control" possible like French Flag Side Extensions for ultra wide angles, Front Flag Extension for long telephoto lenses and rayshade mattes.
The NOLUX system offers some advanced features that most other matte boxes don't offer like a complete interface mounting system for every still lens on the market and the innovative Sliding Base that compensates for the "focus breathing" or zoom extensions when changing the lens focal length. The lens extension just pushes and pulls the NOLUX and allows a smooth travel on the 15mm rods.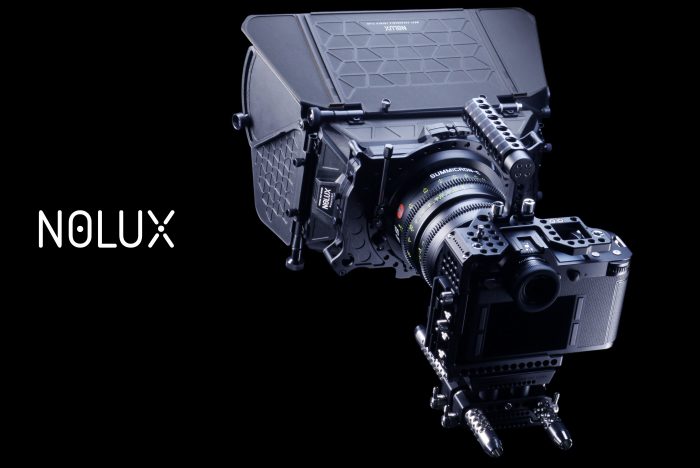 The NOLUX has a wide coverage up to 14mm for Full-Frame lenses or 18mm for S35 lenses, and large number of mounting accessories like 95mm/80mm/ Cine-Style front mounts, Adapter Rings (threaded) from 52mm to 95mm, filter trays, threaded trays, step-Down rings, covering most of cinematographers' needs.
A 114mm edition of the NOLUX will be available in the next months. No word on pricing yet for the new NOLUX matt box, but it will be on display for the first time at the Micro Salon Paris Friday 9 and Saturday 10 Feb 2018 at the CW Sonderoptic – Leica Cinema stand.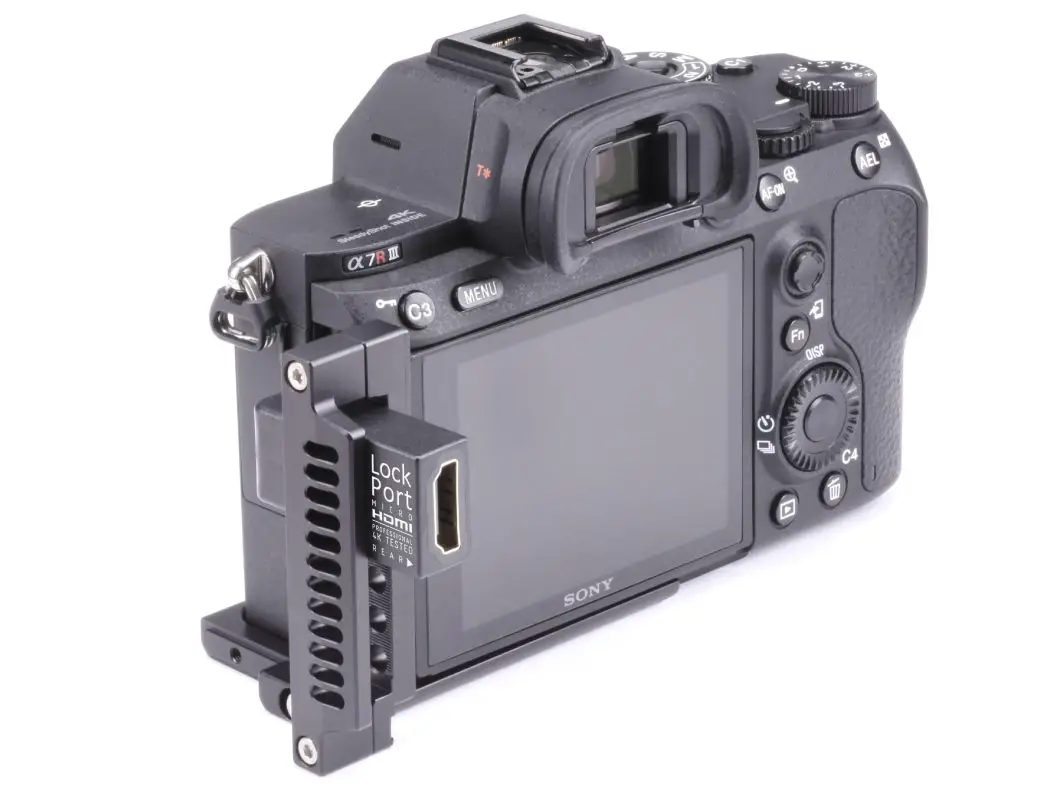 Another new product from LockCircle is the LockPort for Sony A7R III and a version for the Sony a9. The LockPort protects the fragile output on your Sony A7RIII camera from tough production abuse with a rock solid universal clamp and basically converts the Micro HDMI output to full-size HDMI via a front or rear adapter making it easy for you to connect external monitors.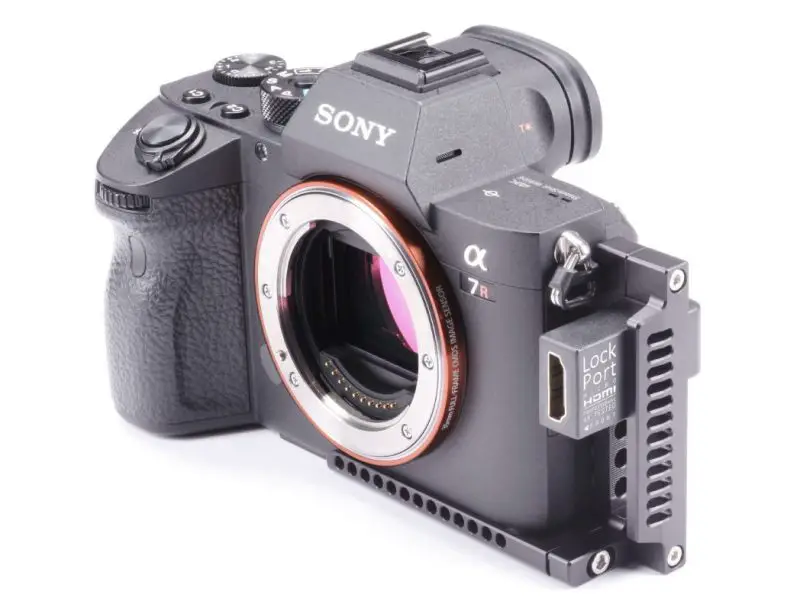 LockCircle LockPort A7R III / A9 Highlights
Full-Size HDMI Front/Rear outputs allows you to use stronger standard cables
Standard size HDMI plugs locks securely in the socket
90° Rear or Front outputs
No loose of video signal anymore! The full-size HDMI output has stronger locking capabilities
Gold plated contacts 4K Professional Tested
Rock solid ultra-low camera baseplate, can work on every plate, head, sliding plate, rig, support out there
Better cable layout on your rig set-up with the Front or Rear reversible solution
Ready in a few seconds
Allows access to battery with LockPort mounted
Pricing starts at $139 or €119 for either the Front or Rear versions. For more info head over to LockCircle via the link below.
[via LockCircle]
Claim your copy of DAVINCI RESOLVE - SIMPLIFIED COURSE with 50% off! Get Instant Access!