If you were at BSC Expo this year, you already know that large format/high resolution acquisition was the talk of town on the show floor. Panavision and RED kicked-off the show with the DXL2 – a thunderous sequel to their original 2016 Millennium DXL 8K camera collaboration and arch-rival ARRI announced their ARRI Alexa LF (large format) 4K digital cinema monster, which you can read more about here.
Resolution talk can often be a divisive topic of discussion, but whether you are proponent of evolving resolution acquisition camera technology or in the "2K"-is-good-enough for me camp, I think it is worth to check out the hour long discussion on the benefits of large format or rather high resolution acquisition from CamerImage 2017 presented by Panavision and Light Iron experts Michael Cioni, Dan Sasaki, and Ian Vertovec.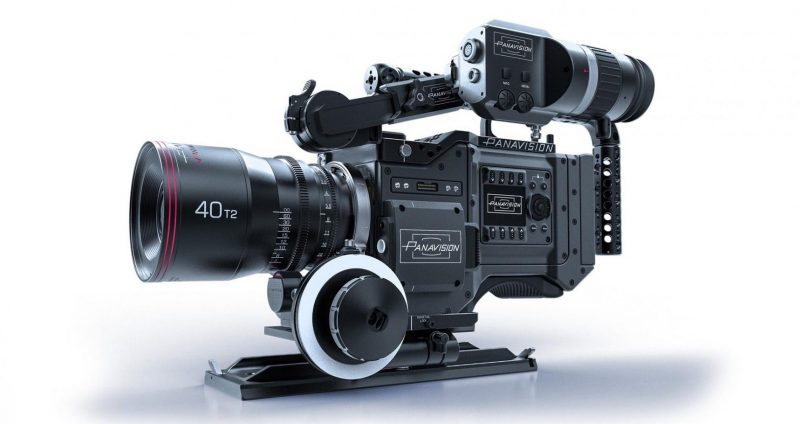 And for those, who have not yet caught up on the DXL2, the updated large-format camera boasts impressive 16 stops dynamic range, 1600 native ISO, and a 35 megapixel RED MONSTRO 8K VV sensor that sits at the heart of the system.
The Panavision Millennium DXL2 features Light Iron's color2 science (LiColor2) and 16bit colour. The DXL2 builds on the success of the Millennium DXL and benefits from Panavision's unique and storied partnership with cinematographers, whose real-world experience and input are manifested in the DXL2's many significant advances.
Panavision DXL2 Specs/Features
Sensor:

16-bit, 35.4 Megapixel CMOS
40.96mm x 21.60mm (Diagonal: 46.31mm)
Size – Large Format

Resolution
Dynamic Range
Max Frame Rate

60 fps at 8K Full Frame (8192 x 4320),
75 fps at 8K 2.4:1 (8192 x 3456)

Recording Codec

8K RAW with simultaneous 4K proxy (ProRes or DNx)
Recording Media

SSD (up to 1 hour on a single magazine)

File Type

.R3D (supported in RED SDK)

Color Profile

Light Iron Color 2 (compatible with all popular gamuts and transfer curves)

Weight: 10 lbs.
Presented live at Camerimage 2017, this provocative presentation examines the psychology, physiology, and physical relationships between resolution and sharpness. Panavision and Light Iron experts Michael Cioni, Dan Sasaki, and Ian Vertovec present a fresh perspective on how the pursuit of cinematic smoothness is tied to the race for resolution.
There is no argument that 8K large format acquisition is not for everyone, you have to have the right budget, people involved and the right project, but there are loads of other scenarios where the main points from the discussion can be applied.
Capturing "your digital negative" in the highest resolution possible, whether it be 4K, 5K or 6K can yield immense benefits such as added detail from an oversampled image, VFX compositing, key-ing, manipulating the image creatively for added effect (whether it be grain/16mm effect or else, without losing resolution) and a wide range of re-framing choices and the extremely useful – shot stabilization.
The latter being a technique commonly used on the "Mindhunter" Netflix series by mastermind David Fincher (a great demo of which can be found in the presentation above around the 16-17 minute mark), who has been an avid proponent for high resolution digital capture going back all the way to the days of the RED ONE, and even the Thomson VIPER digital camera he used on "Zodiac" (2007), which was a 1080p 10bit 444 camera.
[via Panavision DXL Vimeo]
Claim your copy of DAVINCI RESOLVE - SIMPLIFIED COURSE with 50% off! Get Instant Access!