It seems that DJI is among the very first companies implementing the brand new ProRes Raw codec introduced by Apple alongside the latest FCP X update (10.4.1). The Zenmuse X7, on the other hand, is the first DJI camera to support the new ProRes RAW standard.
Besides the support for the brand new codec, the Zenmuse X7 also gains performance enhancements that deliver improved workflows and image quality. These new features will exponentially increase the power and efficiency of the Zenmuse X7 and reinforce its role in professional filmmaking as the world's first Super 35 digital camera designed for aerial cinematography, according to DJI.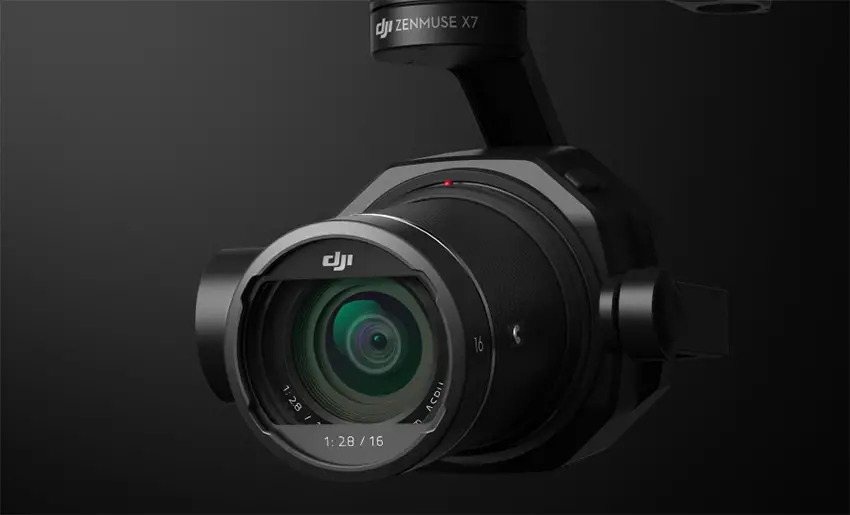 Just as a recall, with its 14 stops of dynamic range and stunning low-light performance, the Zenmuse X7 for the Inspire 2 drone is already capable of capturing an impressive 6K CinemaDNG RAW or 5.2K Apple ProRes videos at up to 30fps alongside 3.9K CinemaDNG RAW or 2.7K ProRes files at up to 59.94fps.
The latest Apple Raw codec will offer even more workflow advantages of RAW with the incredible performance of ProRes. With the RAW activation package, ProRes RAW files will be recorded natively in the Inspire 2/Zenmuse X7 thus enabling users to transfer the Raw media directly to Final Cut Pro X. Just like REDCODE RAW and Cinema RAW Light, ProRes RAW will preserve image quality while maintaining relatively small file sizes, allowing filmmakers to archive their footage with confidence.
The imminent Zenmuse X7 firmware updates will include:
Apple ProRes RAW Support: A free update for users with the RAW activation package for Inspire 2, ProRes RAW offers the quality and workflow advantages of RAW with the incredible performance of ProRes.
14-bit Recording: Newly added 14-bit RAW recording mode enables the Zenmuse X7 to capture cleaner scenes with less noise, delivering smoother tones and color transitions while preserving significant detail in both shadows and highlights.
Faster and Lighter Workflow: Enhanced data processing performance makes the Zenmuse X7 more nimble and capable with improvements to its file system and broader operating system compatibility.
The first firmware update offering 14-bit CinemaDNG recording will be available in late April 2018, whereas the one with the actual Apple ProRes RAW support and the newly added exFAT file system will be released in late May 2018. For more information on all the new updates, head over to DJI's website.
[source: DJI]
Disclaimer: As an Amazon Associate partner and participant in B&H and Adorama Affiliate programmes, we earn a small comission from each purchase made through the affiliate links listed above at no additional cost to you.
Claim your copy of DAVINCI RESOLVE - SIMPLIFIED COURSE with 50% off! Get Instant Access!