You may recall Wooden Camera recently released their PL Modification kit for the Canon C200, which we reported on in this post here; and now Wooden Camera are back with a PL Mod kit for the Canon C300 Mark II (note that the C200 PL kit from WC is not compatible with the C300 II and vice versa). This is great news for C300 II shooters such as myself, and although I don't own any PL mount lenses, and I am not planning on swapping my lens mount anytime soon, this is a good option for the future should I need to do so. And the best thing about is that the whole process is completely reversible, so if you go to PL you can revert back to EF by swapping back the lens mounts.
The Wooden Camera PL Mount is made of aircraft grade aluminium and includes the PL port cap. Shims are provided as part of the kit for adjusting back focus and the appropriate shims are installed prior to shipping. Further adjustment should not be needed but can be checked using a wide angle lens and a focus chart.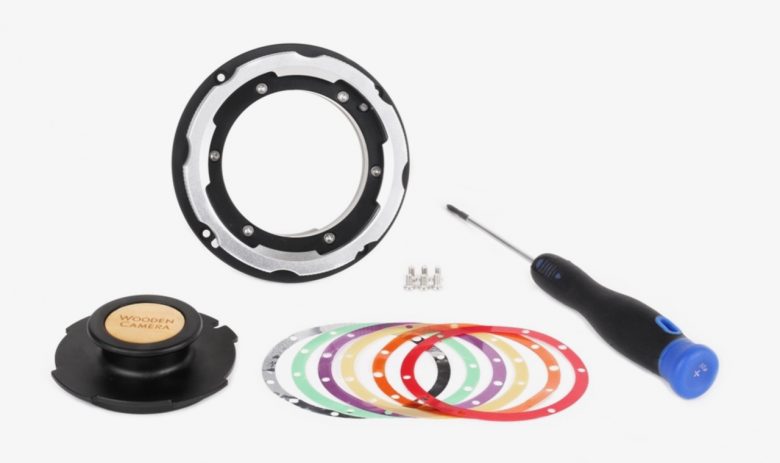 However, it is worth to point out that while most PL lenses are compatible, due to the ND filter turret on the Canon C300 II, PL lenses with a rear protrusion longer than 33.5mm, measured from the PL flange, are not compatible according to WC. In addition, you need to know that by swapping to the PL mount via the WC mod kit, you can not use the electronic contacts (however once you swap back to the original Canon EF mount you regain that functionality).
With this kit, as with the C200 PL kit, you can do the modification yourself as per the tutorial above, or opt out for the optional WC installation service for an extra $250. The C300 Mark II PL modification kit (user install) is available now and is priced at $599; You can grab it directly from Wooden Camera here.
What is included with the C300 II PL Mod Kit from WC:
6 x M2.5 socket cap screws for PL installation
1 x Screwdriver
6 x M2.6 Phillips screws in case Canon body screws are lost
Shim set (stackable to achieve necessary thickness):

Silver .0127mm (0.0005″)
Amber .0254mm (0.001″)
Purple .0381mm (0.0015″)
Red .0508mm (0.002″)
Green .0762mm (0.003″)
Tan .1016mm (0.004″)
Blue .127mm (0.005″)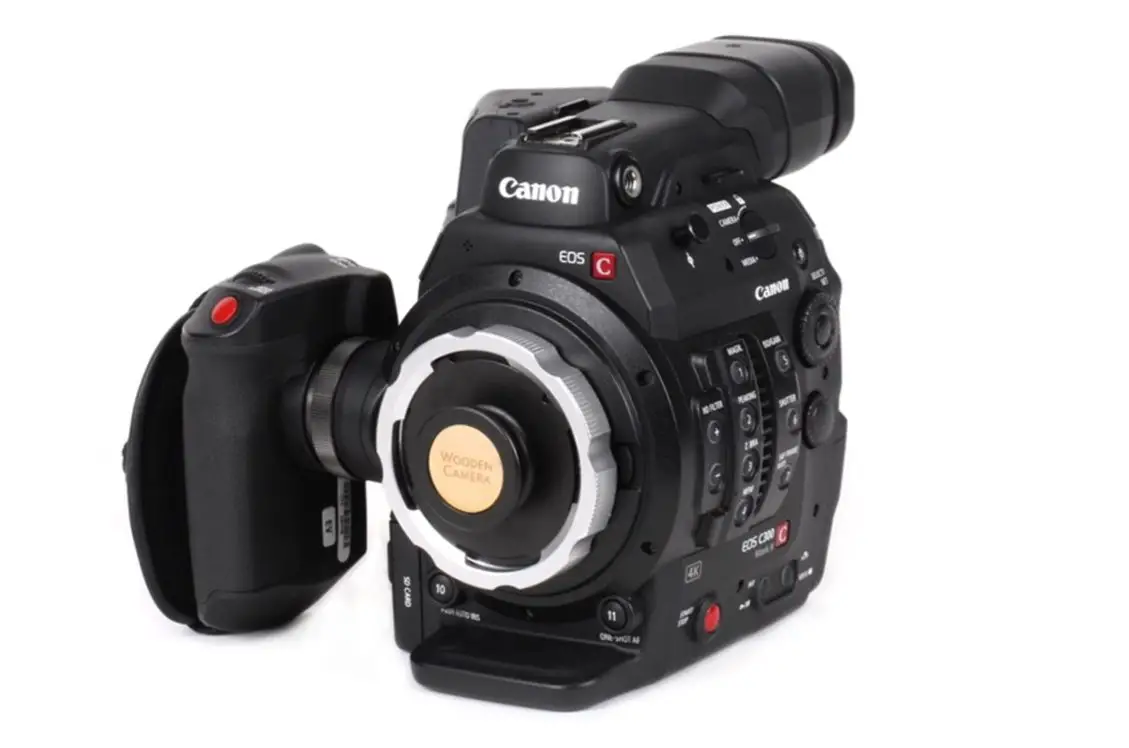 C300 II PL Mod Kit Specifications:
Weight:
Dimensions:

85.1 x 81.8 x 48 mm (3.4 x 3.2 x 1.9 in)
It is always nice to have more options and to use the same camera with different mounts, similar to what RED cameras and ARRI Alexa/Amira cameras can do (albeit with expanded functionality, but at a higher cost), which means you don't have to by a second C300 Mark II PL camera natively, which Canon will gladly sell you for $10K.
To learn more about Wooden Camera and their other products head over to their website here.
Claim your copy of DAVINCI RESOLVE - SIMPLIFIED COURSE with 50% off! Get Instant Access!