F&V are a cool manufacturer of LED lights and accessories hailing out of the Netherlands – one of the most awesome places on earth, and I am sure lot of you have used their products, they are quite popular over here in Europe. In the run up to IBC 2018 in Amsterdam, which I shall be attending, companies have started to announce their new products and F&V are no exception.
A couple of years ago, we wanted more accurate colours from 1×1 LED panels, and now that pretty much all decent 1×1 LED panels offer reasonably good colour rendition – the next natural step in the evolution of LED lighting is (horse) power! We want more of it. And looks like F&V have answered the call!
They just announced a new K4000 Power Daylight balanced 1×1 LED panel, which is perfect for interviews, documentaries and corporate gigs, where you'd be filming lots of sit-down interviews with talent. The new F&V K4000 Power takes brightness to a new level and is about 3x as powerful as the original K4000 Lumic, and when paired with the KS-1 softbox it can even be 4 times as bright, according to F&V.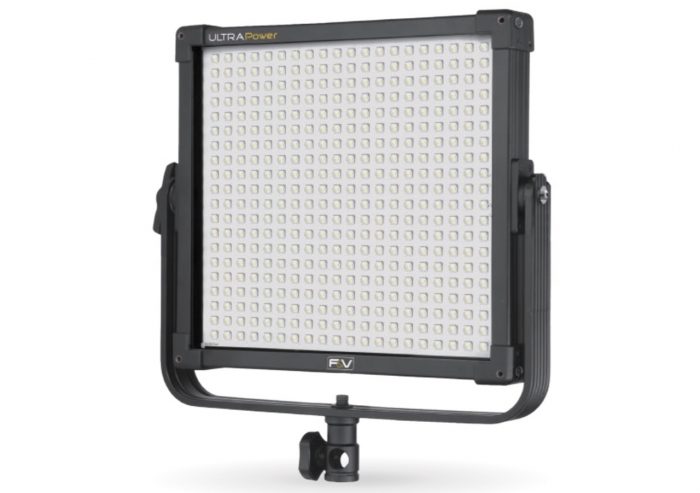 The company also announced a new K4000S Power Bi-Color LED 1×1, which offers Kelvin adjustments from 3,200 K to 5,600 K in what F&V call – "Continuously Variable Correlated Colour Temperature".
The new K4000 Power utilizes a new lens design, enabling the fixture to offer incredible brightness whenever maximum output is needed. The light maintains a 75° wide beam angle with up to 7200 lux @ 1m and can still be powered by a single V-Mount battery ensuring maximum portability for when shooting on location.
See some photometrics data provided by F&V below: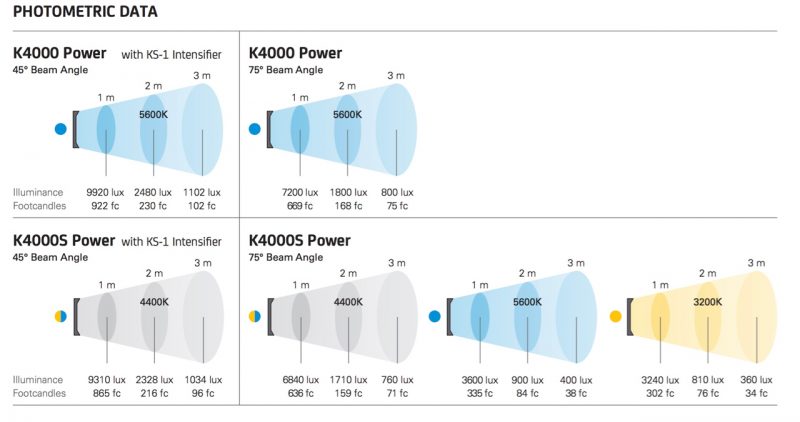 K4000 Power + KS-1:
K4000 Power:
K4000 Lumic:
The K4000 Power range offers also improved accessory attachment, by eliminating screw-in distance holders in favour of a new quick release accessory attachment system allowing you to mount different light modifiers to the K4000 Power securely with just one click.
Vibrant color reproduction is another big feature that F&V want you know about, as afterall their new K4000 Power is not just about the powerrrr! 
Balanced colors have always been a strength of the K4000 series, and F&V claim that in comparison to the original K4000 Lumic, the quality of light on the new K4000 Power is now even better than before. The F&V K4000 Power boast a CRI of around 93-97 and a more applicable TLCI measurement of the equally impressive 97 +/-2, whereas the older K4000 Lumic model was rated at >85.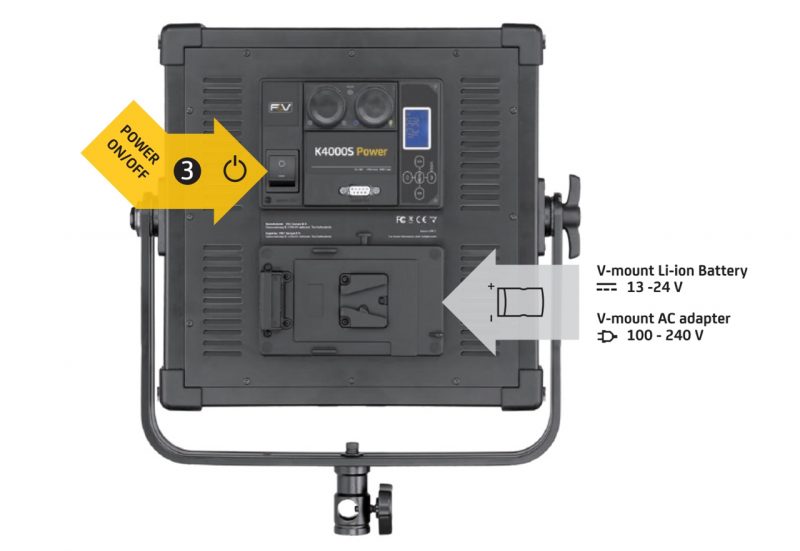 F&V have also made improvements to the yoke, giving the K4000 Power more stability in every situation. The housing is build from metal profiles for maximum strength with minimum weight.
The K4000 Power can be powered by a standard, non-high power draw V-Mount battery, unlike some other LED panels, which require lots more juice to get going, 
F&V are also offering a wide range of light shaping accessories such as honeycomb grids of various beam angles to narrow down the beam angle or the hard diffuser or an F&V KS-1 softbox to soften the light or widen the beam angle, so that you can shape the light creatively exactly as you need it.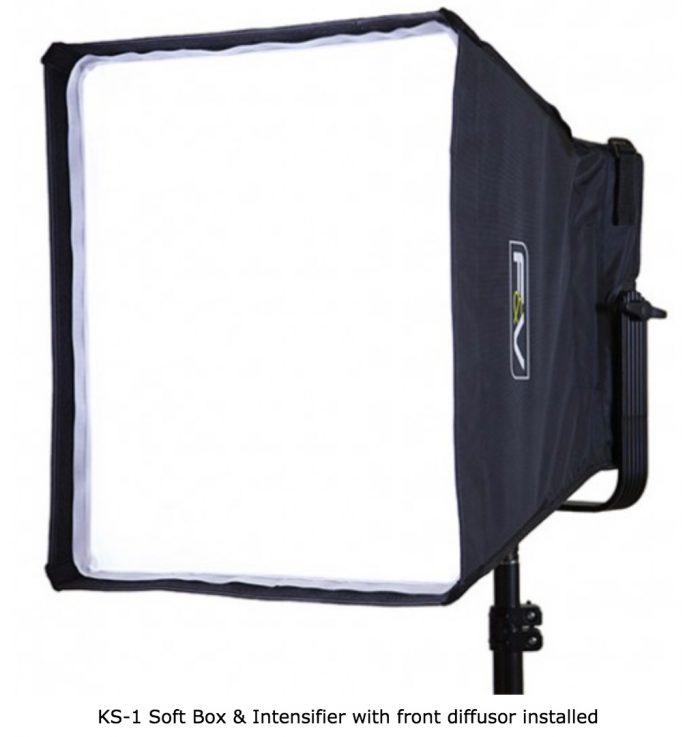 F&V K4000 Power Specifications
TLCI: 97 ± 2.0
Color Rendering Index (Ra): 95 ± 2.0
Correlated Color Temperature (CCT): 5600K ± 200K (Daylight Model)
[email protected]: 7200
Beam Angle: 75°
Dimming: 0-100% Continuous
Power Voltage Range: 13-24 V DC
Net Weight: 2.3 kg (5.1 lbs) (excluding AC adapter and batteries)
Power Consumption: 87 W Nominal, 90 W Maximum
The new F&V K4000 Power 1×1 LED panel is priced at €469 excluding taxes and shipping, while the F&V KS-1 intensifier is €69.90. You can buy them directly from F&V's web store here.
Claim your copy of DAVINCI RESOLVE - SIMPLIFIED COURSE with 50% off! Get Instant Access!