DP John Conroy both literally and figuratively went the extra mile to capture shots at a moment's notice for Idris Elba's directorial debut "Yardie". In a recent interview with Blackmagic Design, he revealed some of the challenges he came across shooting "Yardie", and how using the URSA Mini Pro helped him out of a jam in a few scenes.
Beauty shots. Many outside the industry may not even know what they are, and if done well, you won't even notice them. For cinematographer John Conroy, however, they're one of the most crucial aspects to a feature film.
"Whether it's a spectacular sunrise, or a few seconds showcasing the natural beauty of the flora around set with flare effects, these shots are very much the connective tissue of a film when it comes to the edit," he begins. "I'll get up at four in the morning and drive somewhere on my own to capture the sky.

I'll shoot things on my day off or stay back late, it's something I've done on every project. When I first started as a DP, I would download 50 ft of short ends into daylight spools to get it done."
These days, I normally just use my Nikon and URSA Mini Pro, continued John.
Paired with a small lightweight tripod, the URSA Mini Pro's 2.31kg weight together with the 15 stops of dynamic range afforded by the 4.6K sensor gives Conroy the ultimate flexibility when it comes to capturing these shots, including for his latest work on Idris Elba's directorial debut, Yardie.
"I've known Idris since working together on Luther in 2013," Conroy explains. "He's a very passionate person, and was the B camera operator throughout as well as being the director. He knows exactly how I work when it comes to beauty shots, and how I prefer to take them alone."
He then on went on to say "On a feature film, it's very hard to have 60 or 70 people standing around shooting a sunrise that may not even happen. It's much easier to be able to be spontaneous and go shoot something run and gun, as your own cameraman in your own time, without having to wait for everyone on the main unit camera to catch up. Of course, it's also more cost effective not to wake everyone up to get in by 4am.
This was especially important for a film with an indie budget like Yardie. We had to make every second count."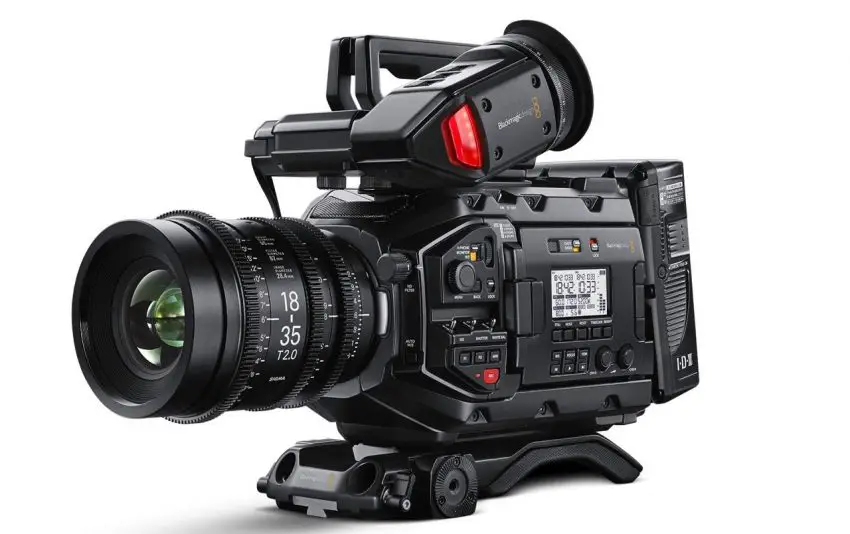 Blackmagic Design URSA Mini Pro Features
Digital film camera with 15 stops of dynamic range.
Super 35mm 4.6K sensor
4K/60p in BMD Raw/CinemaDNG Raw
Interchangeable lens mount with EF mount included
High quality 2, 4 and 6 stop neutral density (ND) filters

with IR compensation designed to specifically match the colorimetry and colour science of URSA Mini Pro.

Built in dual C-Fast 2.0 recorders and dual SD/UHS-II card recorders
Lightweight and durable magnesium alloy body.
LCD status display for quickly checking

timecode, shutter and lens settings,
battery, recording status, and audio levels.

Support for CinemaDNG 4.6K RAW files
Support for Blackmagic RAW

ProRes 4444 XQ, ProRes 4444,
ProRes 422 HQ, ProRes 422, ProRes 422 LT, ProRes 422 Proxy

Includes full copy of DaVinci Resolve Studio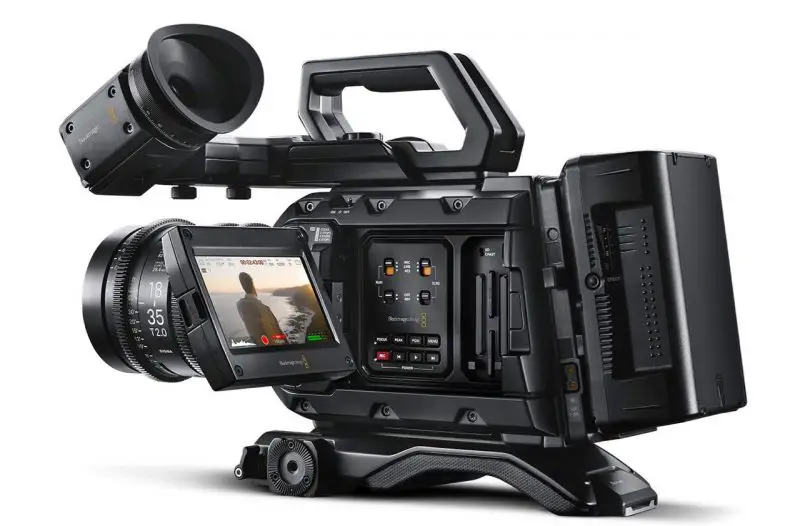 Going from London all the way to Jamaica throughout the course of the shoot, Conroy used the SIGMA HS Cine Zooms as well as manual Nikon and Canon stills lenses to ensure the URSA Mini Pro was always as simple to operate as possible.
"There's a shot in the movie of an aeroplane landing as if it's Gatwick or Heathrow in the 80s, which I actually filmed in Dublin with the URSA Mini Pro," he reveals. "They were happy for me to go up to the top of the viewing hill just outside Dublin airport, so on a whim I went up alone with my URSA Mini Pro and captured everything I wanted and needed.
That's the beauty of the camera, it's light and easy enough to just get up and go. Thanks to its ability to capture both in RAW and ProRes, and the DaVinci Resolve colour science, I found it a very good single shooter camera that blended seamlessly with the ARRI footage from the main unit."
For Conroy, capturing skies is another important part of his work creating movie magic through beauty shots. "I'll always make sure I shoot a range of skies, as it's very common to need extra details from them if you have a flat, boring sky throughout a scene later on," he adds. "This can save you hours when it comes to post as you don't need to bring in CG."
A particular scene shot for Yardie in Jamaica provides the perfect example. "When we were doing the grade in post with colourist Asa Shoul at Molinaire, we realized we had some very hazy sky which you often get in the tropics," he tells. "Because I had arrived early and shot morning and evening skies which tend to be a little clearer, though, this wasn't a problem. With the post team at Molinaire, I was able to overlay and mono-layer the clouds that I shot on my sunrises, adding more visual interest to the sky without it being a visual effects shot. I could craft it directly in the grade."
"To any aspiring DPs out there, I would always recommend taking the time to take beauty shots on your own. It's not only useful, it's very relaxing and therapeutic. You don't realise at the time, but no matter what you shoot there's an application for it somewhere. You never know when your shot will come in handy. As for the URSA Mini Pro, it was a fantastic part of the process – the more I shot with it, the more I realised how much of a viable option it was for anything from a fully rigged up A-camera to run and gun beauty work."
"Yardie" (dir. Idris Elba) trailer:
Director – Idris Elba
Writer – Brock Norman Brock & Martin Stellman
Director of Photography – John Conroy
Editing – Justine Wright
Visual Effects Supervisor – Dolores McGinley
Key Grip – Tony Fabian
Digital Imaging Technitian – Mardon de Carvalho
Gaffer – Charley Cox
Claim your copy of DAVINCI RESOLVE - SIMPLIFIED COURSE with 50% off! Get Instant Access!