Yesterday, at the NYC Apple event, the Cupertino electronics giant announced a few new consumer products and in between the iPad Pro 2018 and the new Macbook Air, Apple managed to sneak in a new Mac Mini, which now packs more horsepower than ever and can even be used as a realistic base for an editing rig for 4K video, starting at $800 (and configurable to $4000+ of course).
And yes, I can already hear that vocal part of the crowd out there typing away in the comments section about how wrong I am, and how overpriced Apple products are, and how I should just grow some balls go and build myself a "proper" PC editing rig for 4K video like a real man, but before we get into pointless arguments in the comment section at least let me tell you what the new Mac Mini offers, and then you decide for yourselves whether it's crap (for your workflow) or the best thing ever (at least before the Mac Pro 2019 makes an appearance).
We didn't get a sneak peak (as many expected and predicted) of the looming Mac Pro (which we know it's going to be a 2019 product release, but no one said we can't get a sneak peak at the end of 2018 damn it), but Apple kind of threw a curveball at the pro community by beefing up the new Mac Mini 2018.
The new Apple Mac Mini 2018 comes with quad- and 6-core 8th-generation Intel Core processor options, Turbo Boost Speeds up to 4.6GHz and integrated Intel UHD graphics. The Mac Mini 2018 can be configured with up to 64GB RAM of  the 2666MHz DDR4 memory kind, and blazing fast all-flash storage up to 2 TB, which will cost you dearly, but it's there if you need it.
Nevertheless, Apple claim their new Mac mini delivers an 5x faster performance, making it the most powerful Mac mini they ever made. The Mac Mini 2018 also comes with 4x Thunderbolt 3 ports, 2x USB 3.1 Gen 2 ports, HDMI 2.0 connectivity, the Apple T2 Security Chip and a 10Gb Ethernet option, giving you more options to attach two 4K or 5K monitors (for example) and a powerful external GPU to crunch some 4K video in the edit.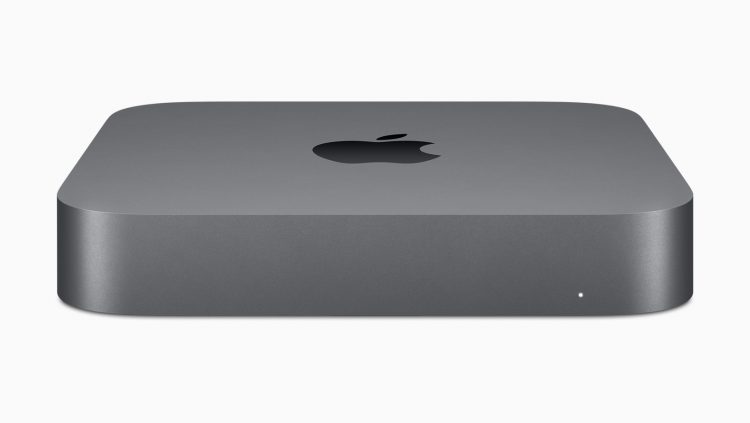 Speaking of eGPUs, you should check out our post on the new Blackmagic eGPU Pro, which comes with the faster Radeon RX Vega 56 GPU and 8GB of of HBM2 RAM. There are other options as well, where you can select your own GPU inside, such as the Sonnet eGFX Breakaway Box.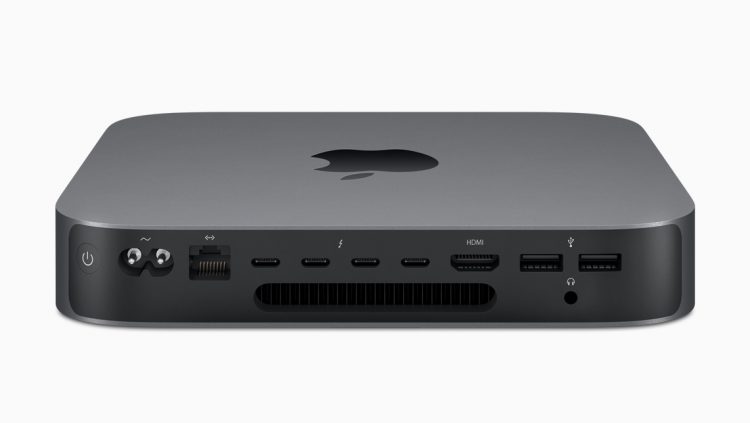 Just be careful when selecting the GPU, as pre-Mohave MacOS can be problematic with Nvidia drivers, as they are not officially supported and you have to go through some hacking or rather creative computing to get an NVIDIA powered GPU to work in an external GPU box, but that's a topic for another post. Stick with AMD made GPUs to be on the safe side.
The Secure Enclave in the T2 chip ensures that software loaded during the boot process has not been tampered with. The T2 chip also features HEVC video transcoding that's up to an incredible 30 times faster, enabling pro users to work more quickly with higher resolution video throughout their workflow.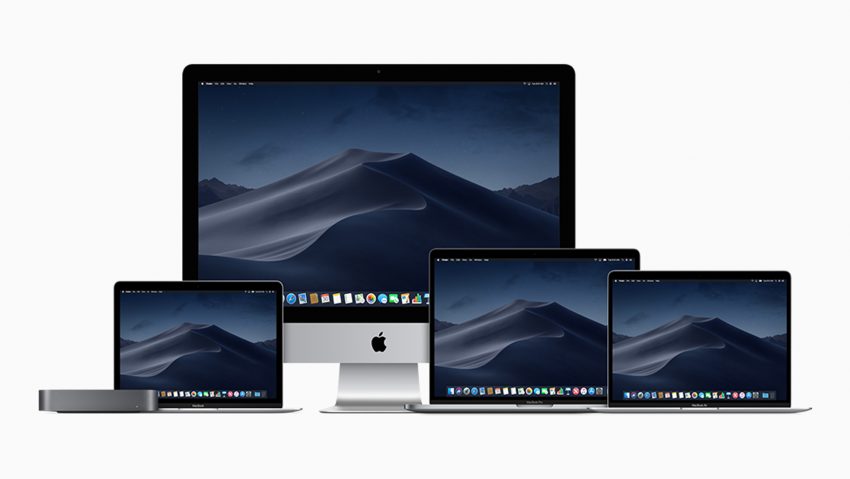 Prices in the UK start at £799 or conversely, $799 in the US and you can pre-order today at apple.com. The Mac Mini 2018 will be available in Apple stores and through Apple Authorised Resellers starting Wednesday, November 7, 2018.
The added Thunderbolt 3 connections, the 64GB RAM option, and 6-core processors has me intrigued and I came up with the following configuration for 4K editing (excluding monitors, as I already own a nice 4K monitor – the 27-inch Dell P2715Q)
Mac Mini 2018 for 4K editing (what I would get if I was to order):
3.2GHz 6‑core 8th‑generation Intel Core i7

with (Turbo Boost up to 4.6GHz)

32GB 2666MHz DDR4

Intel UHD Graphics 630

256GB SSD storage

10 Gigabit Ethernet

Nbase-T Ethernet with support for

1Gb, 2.5Gb, 5Gb and 10Gb Ethernet

via RJ‑45 connector

Price: £1,879 
This is way below what a 2018 MacBook Pro with 32GB RAM would cost me, and for once, I am considering a Mac Mini as an editing base with an external GPU (either the Sonnet or the BMD eGPU Pro) plus my Dell 27 inch 4K monitor. Is the new Mac Mini 2018 a precursor to what we can expect from the new Mac Pro?
External GPUs are the way forward for the closed Apple loop it looks like, and I would fully expect the new Mac Pro to up the ante significantly with at least 2 internal GPUs (pro level) and the ability to use at least 2 more eGPUs for heavy rendering loads. What do you guys think? Those of you waiting for the new Mac Pro 2019, are you considering building a temporary rig around a Mac Mini?
In the meantime, I am still building an editing PC for Resolve – more on this in next few weeks, as I have quite a few more parts to get.
For full specs and more info head over to Apple.
Claim your copy of DAVINCI RESOLVE 16 - SIMPLIFIED COURSE with 50% off! Get Instant Access!