Canon just announced a new set of seven cinema prime PL-Mount lenses, named the Sumire Primes. Yes, those are the long-expected PL mount versions of the EF mount only Canon CN-E primes launched some years ago. However, Canon are now adding some more "vintage-y" characteristics to the optical formula in the new Sumire primes to differentiate between the two ranges.
Apparently they are pronounced "Soo-mee-ray," which is a word of Japanese origin that is associated with a floral gentleness and beauty. Makes sense since Canon is presenting their new cine prime range as having some classic organic feel reminiscent of cine glass of decades past.
Just like the good-ol EF-mount Canon CN-E range, the new Canon Sumire range includes the same 7 fast T-stop cinema prime lenses; you also get an interchangeable PL mount (done at a Canon Service Center or authorised third party lens specialists like Duclos Lenses, who also do an aftermarket EF to PL mount swap on the CN-E range) which can be modified to an EF mount.
Focal lengths range from the super-wide CN-E 14mm T3.1 FP X, to the telephoto CN-E 135mm T2.2 FP X.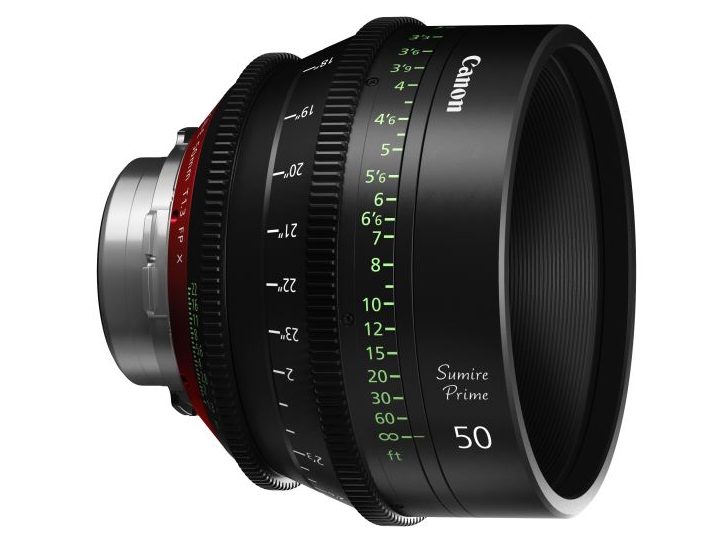 The Sumire series cine primes have been designed to cover 35mm full-frame sensors (and ergo pretty much any Super 35mm format sensor), making cameras such as the Sony VENICE, the newly announced ALEXA Mini LF, and Canon's own C700FF full-frame cinema camera viable mates.
The Sumire primes are priced at around $7400 US each and are estimated to become available starting in the Summer (at least some of them), with the rest of the announced focal lengths to follow in Winter 2019/2020.
Canon Sumire Cine Primes range include:
Canon go on to also say that their new Sumire lenses have a newly designed cinematic look and unified warm colour tone… designed to enhance creativity and operability in the cinema industry. The Sumire primes are said to offer a unique artistically pleasing look with gentle and beautiful skin tones and smooth bokeh, designed for use with large-sensor cinema cameras. 
Built with Canon's heritage of optical excellence at the forefront, the seven prime lenses offer new imaging capabilities for those working in the cinema industry. Devoted to detail, they feature a large diameter aspheric element and anomalous dispersion glass, offering a delicate, velvety nuance when the aperture approaches its maximum setting during shooting.
The Canon Sumire primes have an 11-blade iris, fast maximum T-Stops and precise manual control, providing cinematographers with richer levels of rounded bokeh for better impression of subjects and softer rays of light.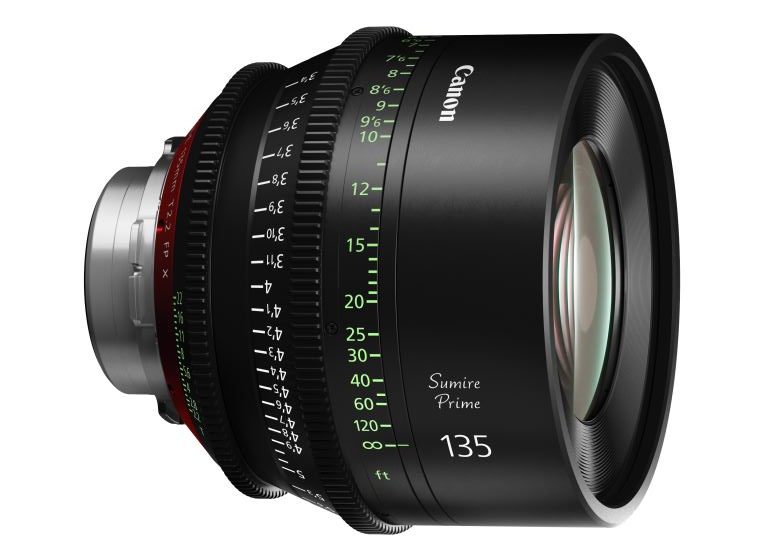 The new Sumire lenses have a 300 degree focus rotation, much like the CN-Es and feature the same outstanding operability and reduced focus breathing as Canon's well-established EF-mount Cinema Prime Lenses (ie the CN-Es).
Check out Matthew Duclos' First Look at the Sumire primes below for the differences between the current Canon CN-E EF cine primes and Sumire primes:
B&H have these lenses already listed for those of you eager to get on Canon Sumire the pre-order list.
For more details head over to Canon.
Claim your copy of DAVINCI RESOLVE - SIMPLIFIED COURSE with 50% off! Get Instant Access!