When it comes to compact LED lights, there are plenty around. But when it comes to high-quality LED lights, that put out high quality light, are rugged built and have been tailored to survive the rigours of the modern production set, just a few come to mind.
Hive Lighting have been making innovative lighting solutions for film, TV and video production for a few years now, and are now debuting their most compact LED light to date.
The new Hive Lighting Bumble Bee 25-C uses just 25 watts to produce light output comparable up to a 150W incandescent.
The Bumble Bee 25-C is just 2.5-inches long and has multiple mounting points allow for easy rigging to cameras, drones, practicals, stages, and sets. The 25-C can run off a battery or universal wall power, it weighs just 1 lb, and is compatible with thousands of accessories.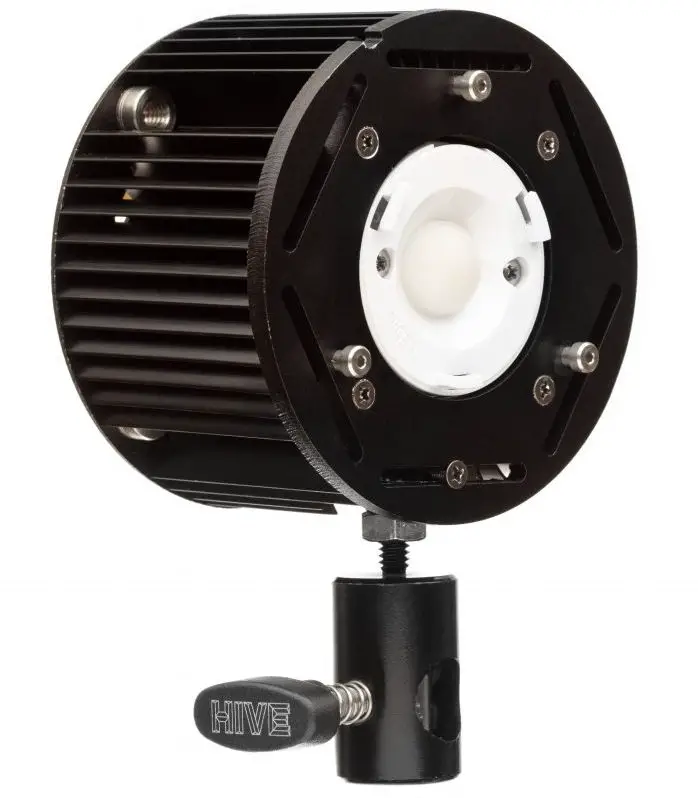 Hive Bumble Bee 25-C Features/Specs
Omni-Color LED
25W power draw
150W incandescent equivalent
Up to 98 CRI / 97 TLCI
360° Hue Control
0 – 100% Dimming & Saturation Control
1,650K – 8,000K Color Temperature
DMX and Smartphone control
100 – 240 V input via Universal Wall/Battery
24V input via DC power connector
2.5"/63mm Length
4"/100mm Diameter
1 lbs./0.5 kg. Weight
Pre-order: $299 at B&H
Available in June 2019
The Bumble Bee 25-C uses LED omni-color technology, which utilizes a combination of primary, secondary and tertiary colored LEDS (Red, Amber, Lime, Cyan and Sapphire) Hive LEDs create a more complete and even spectrum than traditional RGBW.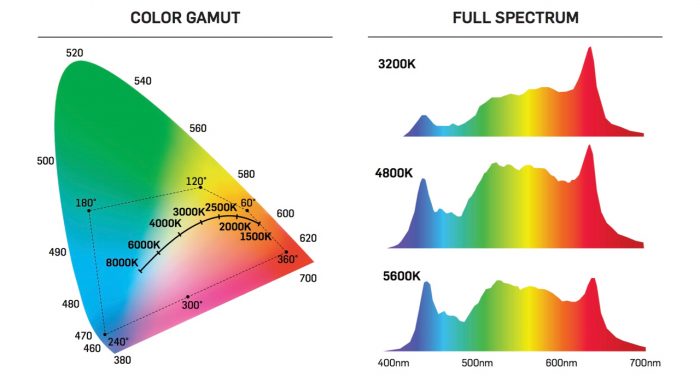 Hive Lighting employs a proprietary algorithm here, whcih combines the 5 different colors into a brilliant white-balanced light and millions of saturated color combinations.
While traditional color changing LEDs use 3 base colors or 2 "white" LEDs , Hive's Bumble Bee 25-C has far higher color quality and far greater control than Bi-Color or RGB LEDs.
The Bumble Bee 25-C is a 180 degree flood light with multiple mounting points. Move quickly between Hive's various Fresnels and Reflectors with optional drop in lenses and barndoors. Full sized or mini Leko attachments are perfect for shaping light.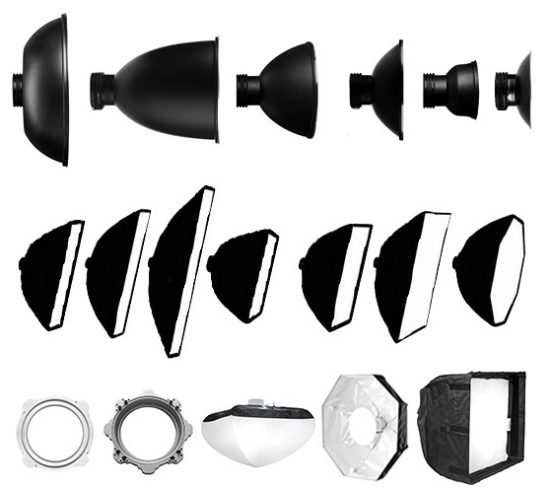 The 25-C's 100mm (4 inch) diameter also accepts all Profoto accessories and Profoto adapters for light modifiers from familiar accessories companies in the photo and video world like Elinchrom, Westcott, Chimera and many more.
Thanks to the Hive SHOT smartphone app for iPhone and Android, users get full control of the Bumble Bee 25-C via bluetooth.
Hive Lighting's SHOT App allows you to adjust the Saturation, Hue, Output, and Color Temperature of the light to create the perfect lighting for any shot.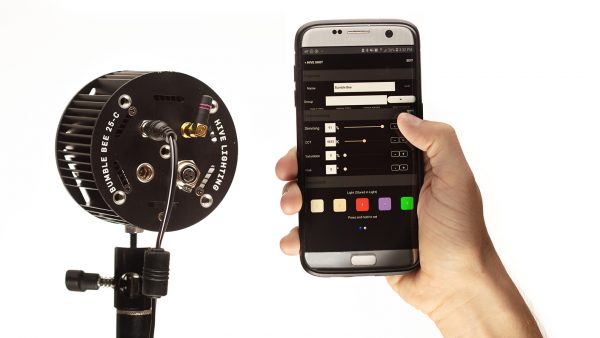 You can assign scenes with programmed color saved to the Bumble Bee-C lights themselves or in the SHOT App's memory, make fine adjustments, or quickly change from daylight to candlelight.
Up to 8 Hive LED lights can be controlled individually, or grouped together to create limitless lighting possibilities.
The new Bumble Bee 25-C is likely to ship sometime in June and is currently priced at $299 USD. Pre-orders are open at B&H and other authorized dealers.
For more specs and to learn more about other Hive Lighting solutions head over to their website here.
Disclaimer: As an Amazon Associate partner and participant in B&H and Adorama Affiliate programmes, we earn a small comission from each purchase made through the affiliate links listed above at no additional cost to you.
Claim your copy of DAVINCI RESOLVE - SIMPLIFIED COURSE with 50% off! Get Instant Access!