Bright Tangerine have been working together with Canon on a new and impressive lightweight Left Field Cage for the new Canon C500 Mark II. As with all Bright Tangerine accessories, extra attention has been paid to ensuring the end product is not only as light as it can be, but also strong enough to withstand the stress of modern film production.
Bright Tangerine accessories are known for their world-class quality, durability and meticulous design, not to mention they are one of the most aesthetically pleasing camera accessories ever manufactured.
Just days ago, Canon announced the highly-awaited Canon C500 Mark II, now with a 5.9K full-frame sensor, Cinema Raw Light recording on-board, and modular accessories.
However, despite the new and improved body design, there is still left to be desired when it comes to making the C500 II production-ready. This is where the boys at Bright Tangerine come in with their new Left Field Cage for the C500 Mark II.
Now at just 1kg (2.2 lbs), the new cage redefines the term lightweight as it hugs the C500 II body and improves the overall camera rig rigidity. It is also about 30% lighter than the Left Field Cage for the C200.
The new Left Field Cage for the C500 MkII features Bright Tangerine's new Open-Up quick release system that makes it easier to slide, lock and vertically release the rig in seconds without any risk of the camera coming off to accomodate a seamless transition from a tripod to handheld setup.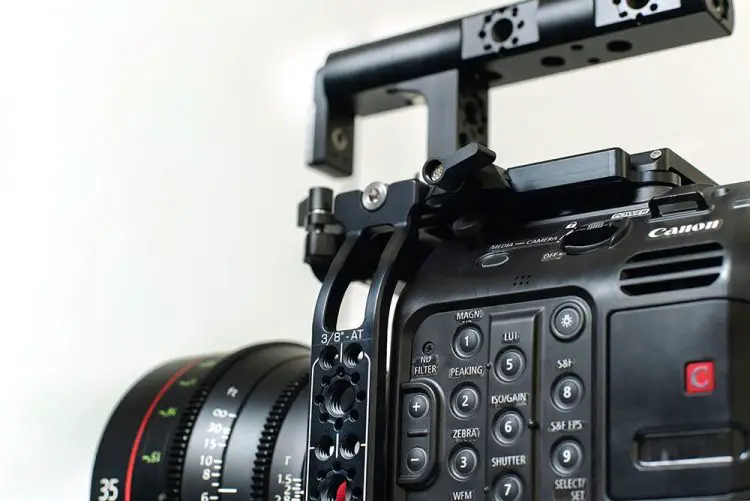 The new Bright Tangerine quick release system securely works with any ARRI compatible dovetail, even those that are out of spec. The cage has been specifically designed to let camera operators or assistants effortlessly handle the camera, even when using gloves.
The new cage also features sliding top and bottom plates for better ergonomic feel when using the Canon C500 Mark II dedicated expansion units for additional I/O, in addition to a side rosette for easy mounting of the C500 Mark II handgrip.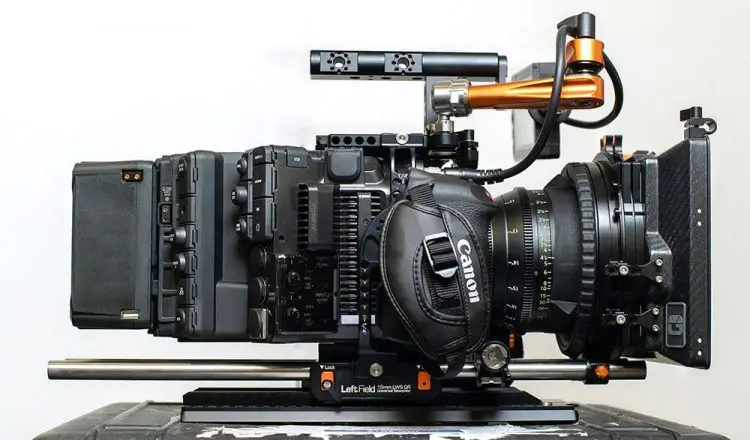 Those of you headed out to Amsterdam for IBC 2019 later this week, should definitely visit Bright Tangerine in Hall 12 Booth E69 to explore the new Left Field Cage for the C500 II and the rest of their lineup.
Claim your copy of DAVINCI RESOLVE - SIMPLIFIED COURSE with 50% off! Get Instant Access!