Canon recently launched the new DP-V3120, a new 31-inch professional 4K reference display that possesses an industry-leading edge-to-edge luminance of up to 2,000 cd/m2 and a black level of 0.001 cd/m2. This combination creates a contrast ratio of an astounding 2,000,000:1.
This is a true 4K HDR reference display intended for post-houses and costs $40K. Alongside Canon's award-winning HDR Toolkit, this display delivers a powerful combination of features and utilities for high-end HDR and 4K production workflows.
The new Canon DP-V3120 features a display engine, improved local dimming algorithm and LED backlighting system designed by Canon and an IPS LCD panel. The colour reproduction, high resolution and high contrast featured on the display enable accurate checking of content captured in 4K and/or HDR.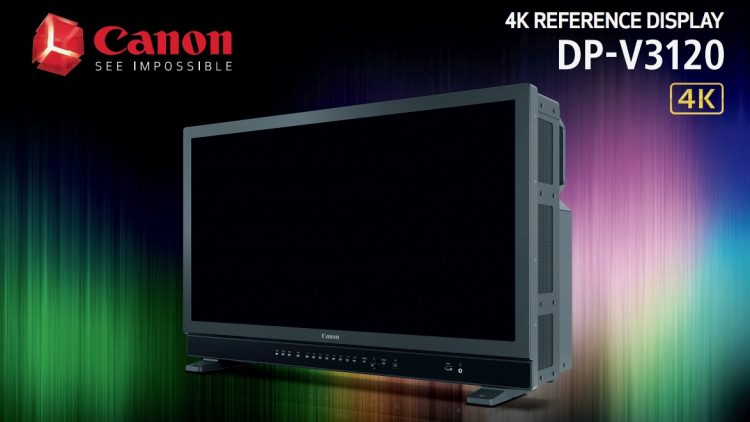 The DP-V3120 is quite a chunky monitor, but it had to be in order to exceed the Dolby Vision required monitor specifications including General Monitor Specifications and Grey Scale Reproduction to meet the requirement of Dolby Vision certified post-production facilities.
Canon are very proud of this achievement, naturally, as it further proves its ability to support the efficient production of high-quality visual content and meet the various needs of content production workflows.
"HDR content is the latest frontier in creating television and movies that more closely resemble the look and feel of the world around us," said Kazuto Ogawa, president and COO, Canon U.S.A., Inc.

"With the new DP-V3120 4K Reference Display, Canon is equipping postproduction houses with the high brightness, rich black levels and high contrast ratio which helps properly monitor and develop video with high dynamic range. Together with the built-in suite of utilities that comprise our HDR Toolkit, we have created the proverbial total package for HDR production."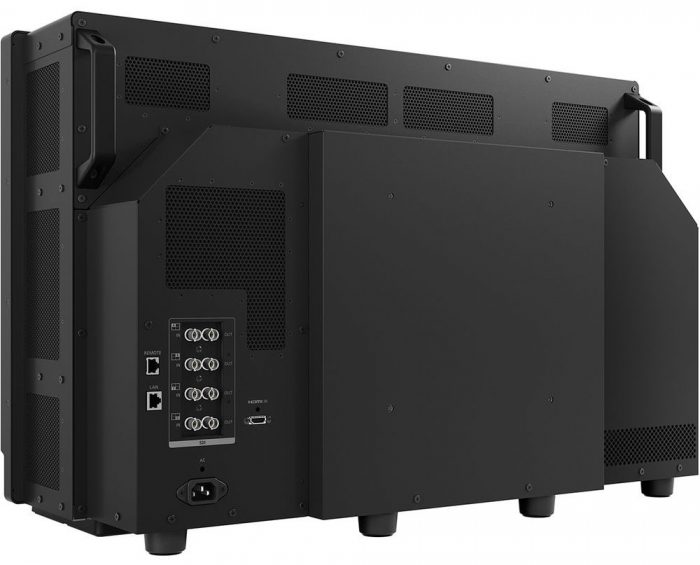 The reference display also features 12G-SDI terminals (4 x IN and 4 x OUT) to enable simultaneous comparing of HDR and SDR content in dual view mode, multiple video inputs in quad view mode, or up to an 8K input signal.
Other functions include the HDR Toolkit, featuring HDR capable vector-scope, waveform monitor and histogram. False colour analysis, pixel level value checking and split screen HDR versus SDR comparison are also possible.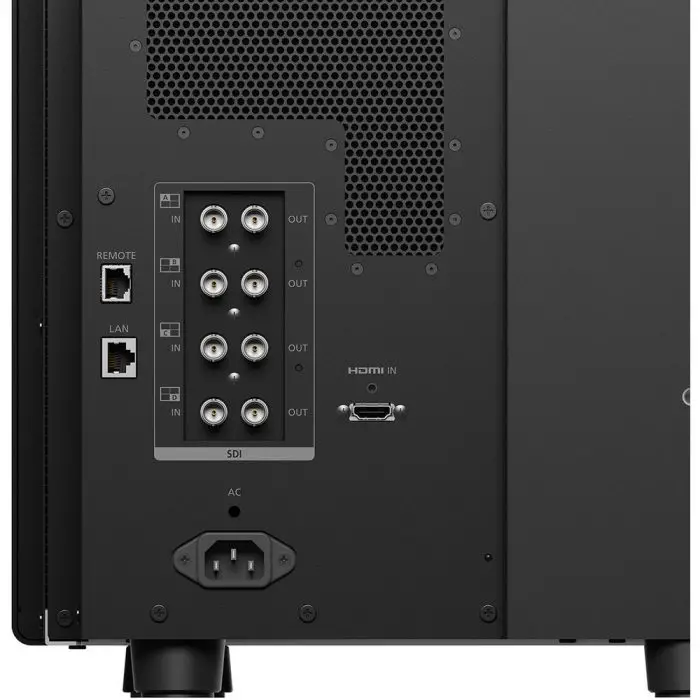 In addition, the DP-V3120's LAN interface allows the display to be controlled remotely over a network using a web browser.
The DP-V3120 will ship in November and can be pre-ordered from B&H for a cool $39,000.
For more information head over to usa.canon.com/provideo.
Canon also recently launched the CJ15ex4.3B – the company's latest addition to the Company's UHDxs series of high-end, portable zoom lenses for 4K broadcast cameras with 2/3-inch sensors.
Delivering the high optical performance of the UHDxs series, the CJ15ex4.3B is pretty much the widest compact 4K zoom out there with its super-wide-focal length of just 4.3mm and a maximum focal length of 65mm (130mm with built-in 2X extender), making it ideal for producing high-quality video for a variety of needs including sports broadcasting and ENG work.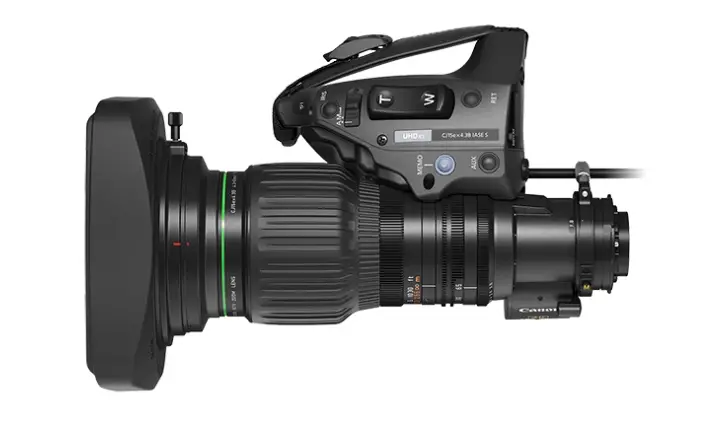 Through the optimal placement of fluorite, UD and Super UD lenses in a multi-group optical configuration developed by Canon, the CJ15ex4.3B possesses excellent correction of situations such as colour bleeding and chromatic aberration.
In addition, Canon's proprietary Air Sphere Coating (ASC) helps reduce flaring and ghosting and provides great visual expression with rich gradation, which is ideal for HDR and WCG shooting. The CJ15ex4.3B is the first portable broadcast lens to feature Air Sphere Coating, which originated with Canon's EF-mount photography lenses.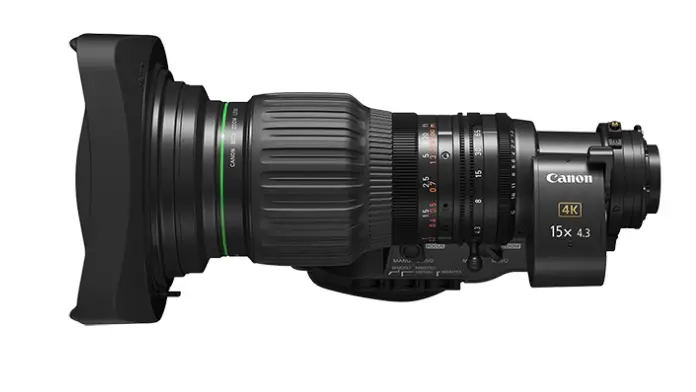 The CJ15ex4.3B delivers 4K-quality performance while achieving a weight of only approximately 4.8 pounds in a compact body measuring approximately 6.4 inches x 4.2 inches x 9.8 inches.
The Canon CJ15ex4.3B Portable Zoom Lens is currently scheduled to ship in Q1 of 2020. For more information, head over to Canon Broadcast here.
Claim your copy of DAVINCI RESOLVE - SIMPLIFIED COURSE with 50% off! Get Instant Access!