Delkin Devices has announced the Juggler 1TB and 2TB cinema-camera compliant SSDs for the BMPCC 4K and 6K Cameras. The Blackmagic Pocket 4K camera (and its 6K EF brother that was recently announced) is one of the few 4K Raw capable cameras out there that can utilize affordable high capacity USB-C SSDs to record raw footage.
Given the larger data rate and corresponding files, getting a 512GB, 1TB or even a 2TB compliant SSD that is fast enough and also reliable enough to facilitate such data-intensive formats, can be a much more financially viable decision than getting a bunch of high capacity CFast 2.0 cards, which are usually quite more expensive.
Designed with a removable USB-C cable, the Juggler SSD works with a variety of USB-C supported cameras, including the Blackmagic Pocket Cinema Camera 4K and URSA Mini Pro 4.6K G2. It also includes a mounting clip with a built-in 1/4-20″ male thread for direct camera attachment, and can be used even without a cage – slotting directly into the 1/4 20″ threaded hole on top of the BMPCC 4K.
The Juggler SSDs are said to be the first to utilize the power of the PCIe bus standard in a flash-based, removable storage SSD, thus making the Juggler SSD capable of recording speeds up to 1,000MB/s for flawless cinema-quality video capture, including 12 bit Blackmagic RAW 4K DCI at 60fps.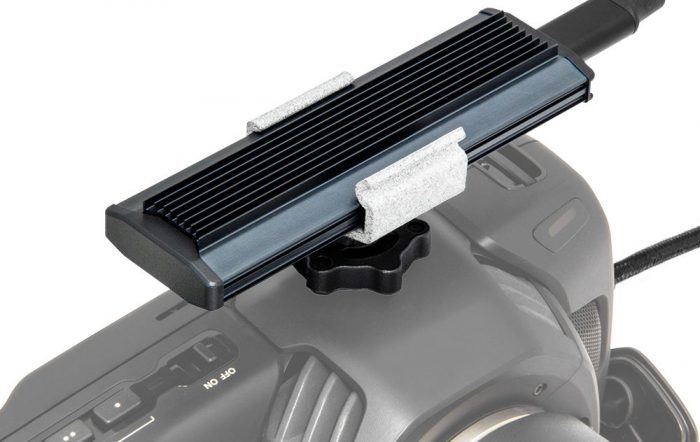 The new Delkin Devices Juggler SSD also comes with a crazy-fast 48-hours or less replacement turnaround – a promise that is hard to find anywhere else in the industry.
Not offered anywhere else in the world, Delkin Juggler™ SSDs come with a superior 48-hour replacement guarantee in addition to Delkin's "13 Month Limited Warranty" policy. Delkin will happily replace any non-working card within 48 hours or less (not including weekends), prior to receiving your non-working card.

You can also replace your drive over the counter at any authorized Delkin reseller. To activate your Delkin Juggler™ SSD's free replacement program & lifetime warranty, simply register your drive online here.
Delkin Juggler SSD Features/Specs
Capacities available: 1TB and 2TB
Read Speed: 1050 MB/s
Write Speed: 1000 MB/s
Interface: USB 3.1 Gen 2 Type-C
Weight: 0.1lbs
Warranty: 13 months and 48-hour replacement
Dimensions:
Pre-order: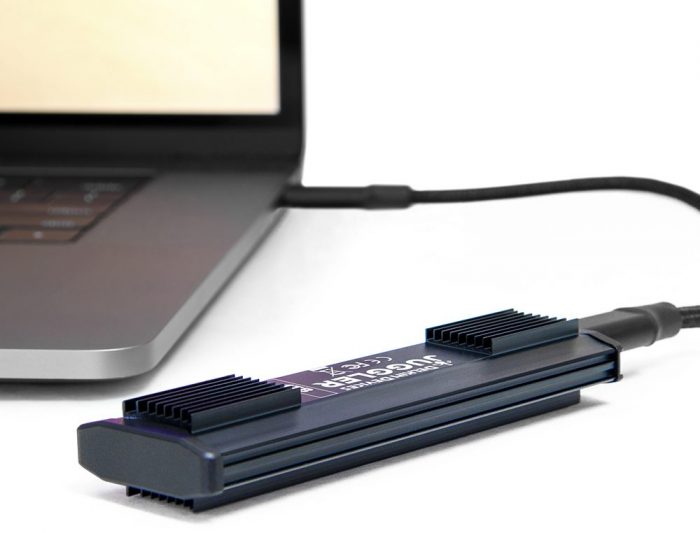 The Delkin Devices Juggler 1TB  SSD is available to pre-order for $275 at B&H, while the 2TB version is priced at $399.
What SSDs do you use with the BMPCC 4K? I personally have used the Wise Advanced 512GB SSD with the Pocket 4K camera and so far it's never failed me. I'd love to hear your comments below on what SSD you've gone to record 4K raw from the Blackmagic Pocket 4K camera.
Claim your copy of DAVINCI RESOLVE 16 - SIMPLIFIED COURSE with 50% off! Get Instant Access!