Final Cut Pro 10.4.7 is out now introducing a new Metal engine for increased performance alongside new features and optimizations for the upcoming Mac Pro and Pro Display XDR. The software also supports the innovative new Sidecar feature of macOS Catalina that enables users to extend their Mac workspace by using iPad as a second display to show the browser or viewer.
Additionally, Apple is releasing updates to Motion and Compressor that feature the same modern Metal engine with performance optimizations for Mac Pro and support for Pro Display XDR.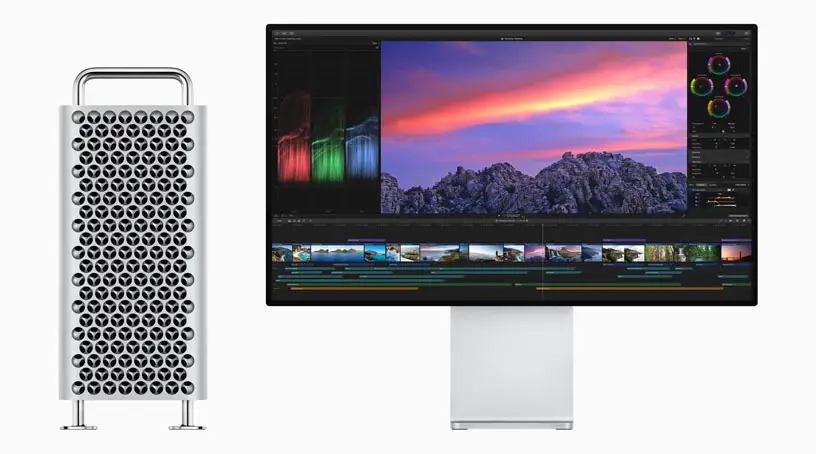 In essence, the new Metal engine improves playback and accelerates graphics tasks including rendering, real-time effects and exporting on Metal-compatible Mac computers. According to Apple, video editors on the latest 15-inch MacBook Pro will get up to 20% faster performance, whereas iMac Pro users will see gains up to 35%.
It's also worth noting that the latest Final Cut Pro leverages the power of Mac Pro, offering support for multiple GPUs and up to 28 CPU cores. That way, users will be able to render up to 2.9 times faster and transcode footage up to 3.2 times faster than on the previous-generation 12-core Mac Pro.
Final Cut Pro 10.4.7 also takes advantage of the new Afterburner card that delivers increased performance when working with ProRes and ProRes RAW meaning that creative professionals will be able to simultaneously play up to 16 streams of 4K ProRes 422 video or work in 8K resolution with support for up to three streams of 8K ProRes RAW video.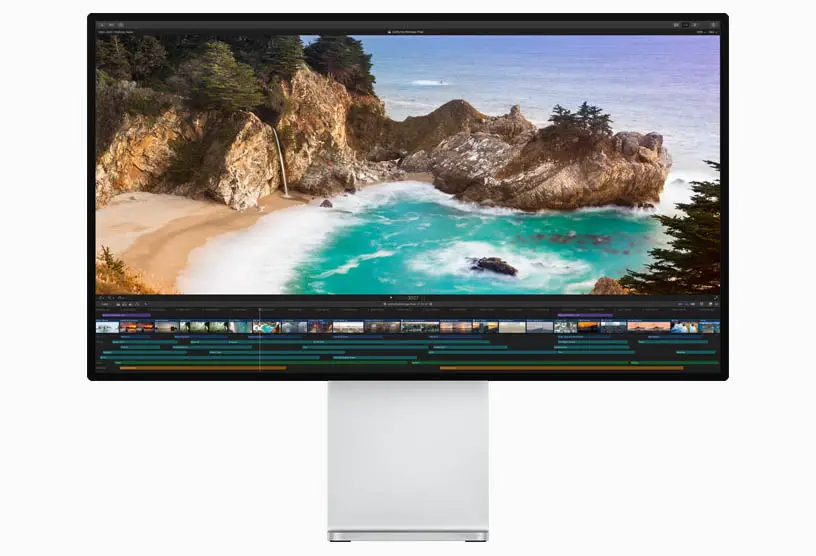 Furthermore, the 32-inch 6K Pro Display XDR will allow Final Cut Pro users to view, edit, grade and deliver high dynamic range video with 1,000 nits of full screen sustained brightness, 1,600 nits peak brightness and a 1,000,000:1 contrast ratio.
What's more, video editors using Final Cut Pro on Mac Pro can simultaneously use up to three Pro Display XDR units — two for the Final Cut Pro interface and one as a dedicated professional reference monitor.
FCPX 10.4.7 Highlights
New Metal engine
Optimizations for Mac Pro and Pro Display XDR
MacOS Catalina Sidecar Support
Grade high dynamic range video with enhanced color mask and range isolation tools.
View high dynamic range video tone-mapped to compatible standard dynamic range displays when using Final Cut Pro, Motion or Compressor on macOS Catalina.
Select which internal or external GPU is used to accelerate graphics processing.
Final Cut Pro 10.4.7 is already available on the Mac App Store selling for $299.99, whereas existing users can download it as a free update.
[source: Apple]
Claim your copy of DAVINCI RESOLVE 16 - SIMPLIFIED COURSE with 50% off! Get Instant Access!