The smart "holographic" device that was supposed to revolutionize the handheld devices space is sadly no longer. The RED Hydrogen is now officially cancelled as RED founder and self-made billionaire Jim Jannard announces retirement.
At 70, Jim Jannard has accomplished what most of us would only dream of, and regardless of what you think of him, or the RED Digital Cinema camera company he founded, the man's made a huge success of just about everything he's started or been a part of.
Well, maybe short of the RED Hydrogen project, but no one is holding that against him. An entrepreneurial inspiration to many including myself, I wish him an EPIC retirement.
From Jim Jannard over at H4vuser.net:
I have spent the past 45 years building "inventions wrapped in art". Just now turning 70 and having a few health issues, it is now time for me to retire.

I will be shutting down the HYDROGEN project, ending a career that has included Oakley, RED Digital Cinema and HYDROGEN. I am very proud to have worked with many great people over the years who have signed on to the vision.

RED Digital Cinema will continue stronger than ever with Jarred, Tommy and Jamin at the controls. Komodo is about to be launched… and the HYDROGEN One will continue to be supported in the future.

I want to thank everyone for the support I have felt over the years…
The RED Hydrogen project shutdown may leave a sour taste in some folks, and that's understandable. The Hydrogen One didn't achieve the mass appeal it it aimed for, and despite the recently announced completely overhauled RED Hydrogen 2 sequel, the market decided that it wasn't meant to be. At least not now.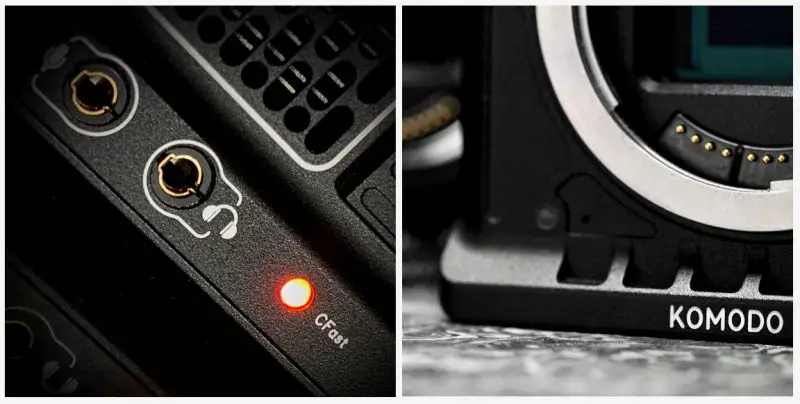 And while I wish the promised camera module for the Hydrogen had materialized, at least we got a new affordable RED Komodo 6K camera out of the Hydrogen fiasco. The RED Komodo 6K is to be the most affordable RED camera ever produced as well as the first to record onto non-proprietary media.
According to the latest updates from the RED camp, the Komodo 6K is currently being tested on productions, with official launch due in the coming few months. Fingers crossed for a pre-Christmas unveiling.
To learn more about the upcoming Komodo 6K here.
Claim your copy of DAVINCI RESOLVE 16 - SIMPLIFIED COURSE with 50% off! Get Instant Access!