Yeap, more than six months after the initial announcement, Tilta has finally rolled out their BMPCC 4K/6K Display Modification Kit by making it available to the public. To recap, the combo allows you to add a flip screen to your Pocket 4K or 6K and doesn't require you to make any permanent changes or damages to your camera.
Unfortunately, you won't be able to perform the installation on your own for now, since you'll have to send your Pocket camera to Tilta's headquarter in Burbank, CA. It should take about 3-5 business days, plus it will set you back an additional $249 installation fee.
The extra $249 includes the service and labor at $199, and insured shipping for $50. After social distancing restrictions are lifted, drop off and pick up will be available at Tilta's showroom.
Once the kit is put in place, you'll be able to fully articulate the screen and even use your Pocket 4K/6K camera into selfie mode.
Unfortunately, the image will be upside down as the BMPCC 4K/6K software doesn't have a flip image option. Tilta engineers, however, are working on a future firmware update that will make flipping the screen display possible.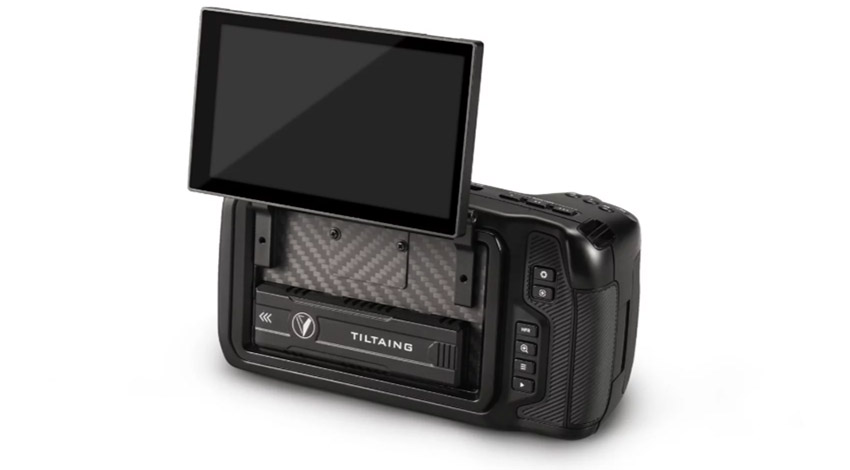 Other than that, Tilta has reversed the USB-C input of the camera so that you can add an additional M.2 SSD in the extra space that opens up behind the flip screen itself. The latter weighs only 66g while providing 180-degree rotation.
According to the manufacturer, the screen's matte finish and sleek design complement perfectly the original camera design. Finally, there's even a Bridge Modul included that gives you a USB-C port right next to an SSD connector, whereas the annoying port covers are now replaced with a new carbon fiber cover.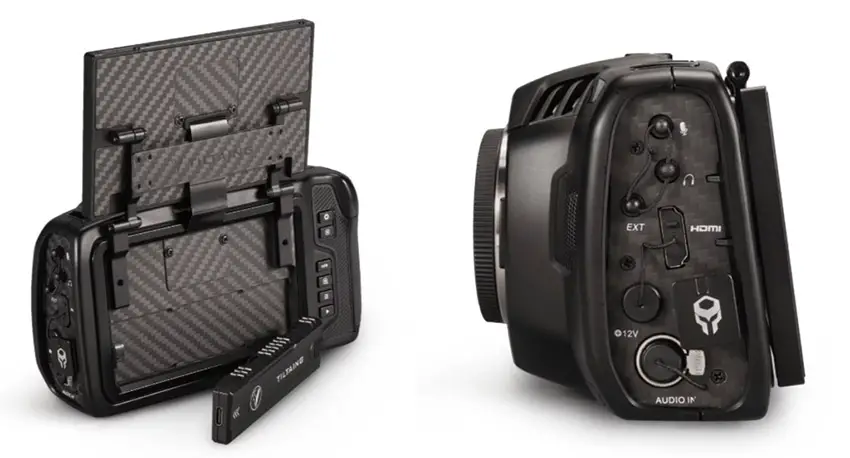 Tilta plans to roll out a user-changeable kit down the line so that users will be able to do the modification by themselves. This option will be either $279 or $299 depending on the option you choose.
Currently, sending your camera is the only way to get the modification as it will cost you $528 or $548 for installation with the SATA or NVMe respectively. For more information, head over to Tilta's website here.
[source: Tilta]
Claim your copy of DAVINCI RESOLVE - SIMPLIFIED COURSE with 50% off! Get Instant Access!