Budget lens maker IRIX just announced the latest member of their popular cine lens lineup. The 15mm T2.6 wide-angle lens joins the ultra-wide 11mm, standard 45mm, and macro 150mm counterparts.
Inspired by the IRIX Firefly and Blackstone 15mm f/2.4 models, the new cinema lens is lightweight, affordable, and exhibits negligible distortion. Best of all, the newcomer will be available in EF, Sony E, PL, and Micro 4/3 mounts.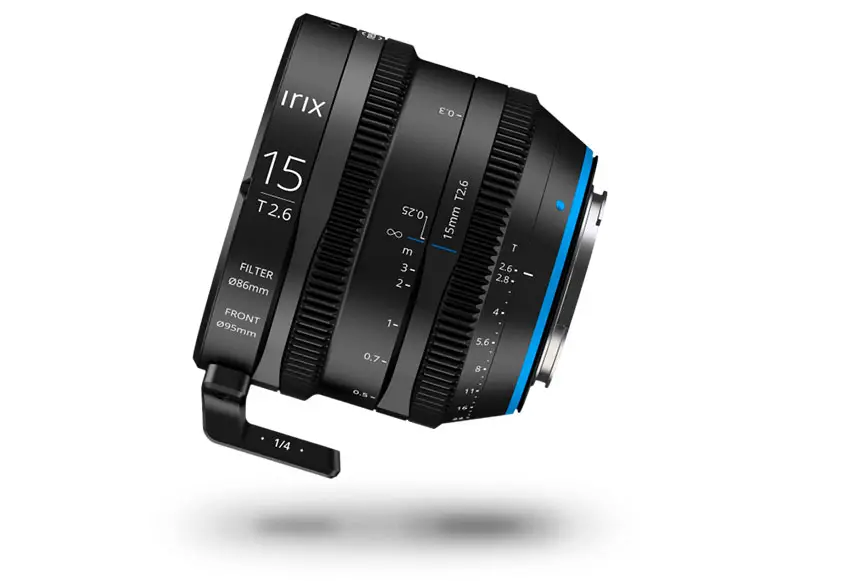 The 15mm T2.6 ultra-wide lens fits in perfectly as it is a similar size and weight as its predecessors which makes changing focal lengths on set a breeze. Its high-quality construction and design ensure minimal breathing, vivid contrast, sharp images, and low distortion.
The optical design of the lens consists of 9 iris blades with rounded shape providing a minimum focusing distance of 9.84″. The lens ensures 180° focus ring rotation with metric or imperial metric distance scale for precise focus racking. For those of you planning to use filters with this ultra-wide cine lens, the IRIX 15mm T2.6 comes with 86mm front filter thread.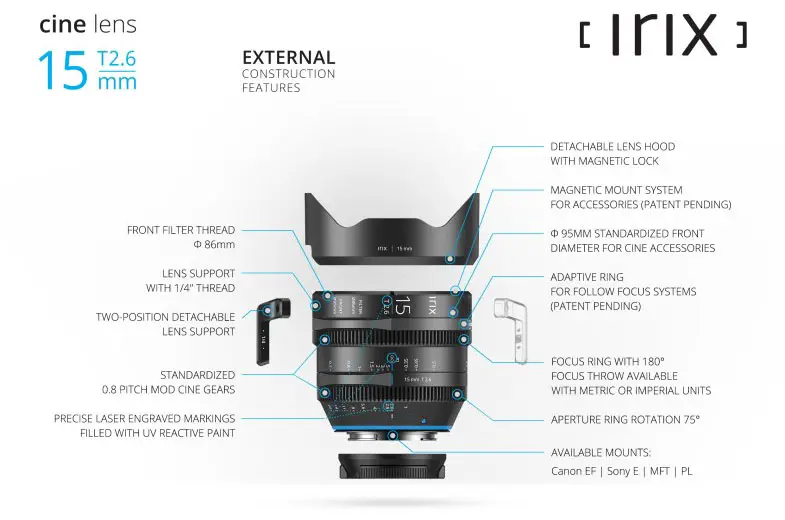 Like all IRIX Cine line members, the 15mm T2.6 is designed for filming at a maximum resolution of 8K UHD covering Full-Frame camera sensors, thus allowing for super-wide shots.
One of the unique features of the IRIX cine lenses is their weather sealing which allows them to be used even in the toughest weather conditions out in the field.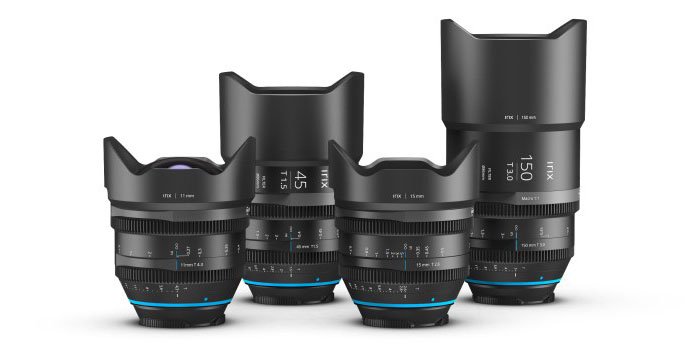 IRIX 15mm T2.6 Cine Lens Highlights
Focal length – 15mm
Image coverage – Full Frame
Aperture range – T2.6 – T22
Number of iris blades – 9 (rounded shape)
Minimum focusing distance – 9.84″
Focus ring rotation – 180°
Distance scale – Metric or imperial
Front filter thread – 86 x 1.0 mm
Front diameter – 95 mm
Weight – ~2 lbs.
Mount – EF, E, Micro 4/3, PL
Price: $1,195
The IRIX 15mm T2.6 ultra-wide lens is already available to order selling for $1,195. For more information on this glass and the other IRIX Cine primes, head over to Duclos Lenses website.
[source: Irix]
B&H Order Links:
Claim your copy of DAVINCI RESOLVE 16 - SIMPLIFIED COURSE with 50% off! Get Instant Access!