British company Nu Bear has recently introduced Nu Grip, the world's first 4-in-1 action camera grip. Designed and created by a team of London-based entrepreneurs, it is the first extendable floating tripod on the market, and launched on Indiegogo this week where it has already reached 372% of its funding target.
In essence, Nu Grip is quick to set-up, with a simple twist and pull it transforms from a 9-inch (23cm) grip to a 22.25 inch (56.5cm) pole. The versatile grip quickly folds out to a stable tripod and innovatively it floats in water.
Nu Grip is easy to carry around, being the lightest of its kind at 140g (4.9 oz.) and it fits snuggly in the pocket of a bag. The buoyant bright tripod legs float at the surface, allowing adventurers to capture underwater moments, without the fear of losing their camera.
As the grip acts as a tripod, extends, and floats in water, it is the only grip that action camera users will ever need, and solves the problem of having to pack several different accessories.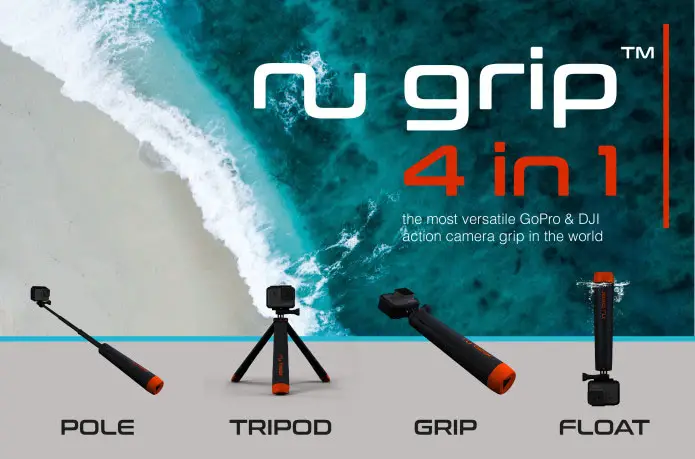 Designed with GoPro and DJI in mind, Nu Grip has been float tested around the world with over 25 different models of action camera, and will appeal to photography enthusiasts and professionals as well as first-time users.
The grip has already received positive reviews from Photographer and YouTuber Mitch Bergsma,  who said "It is literally the only pole you will ever need!" and David Manning, Photographer and YouTuber who called it "His favourite new GoPro accessory!"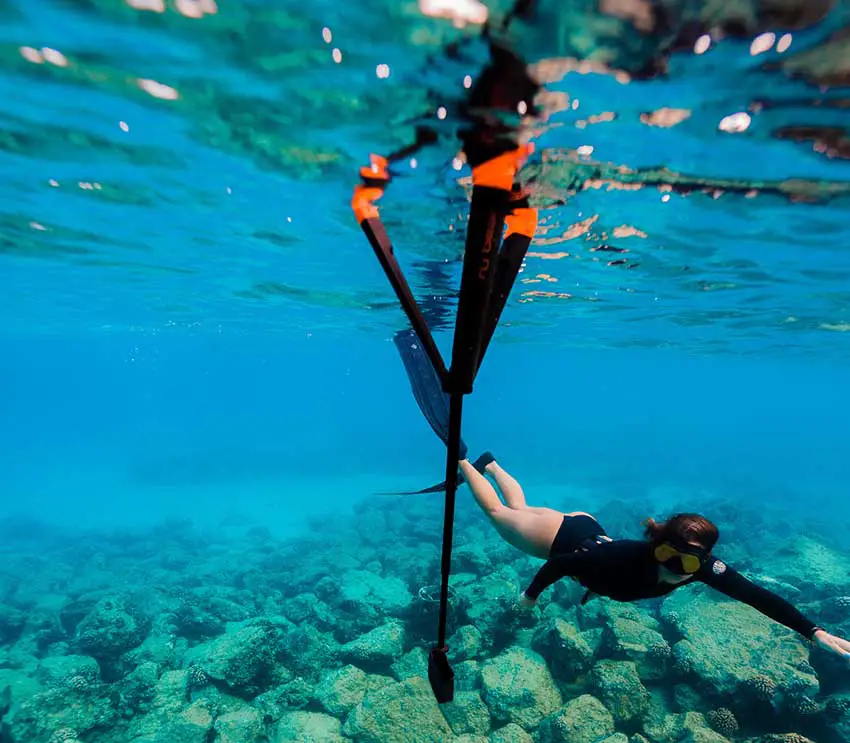 It reached its crowdfunding target in less than 24 hours, with buyers in 42 countries across the world, and has just hit the button on production this week.
Nu Grip, with patent-pending design, is the first product launched by Nu Bear, an adventure and travel product design company from husband-and-wife team Richard and Basmah Jolley.
They both love to travel but are conscious of the impact that tourism has on the planet, so sustainability is at the heart of Nu Bear's company philosophy. Nu Grip has been designed with this in mind and the product and its packaging are completely recyclable.
The couple came up with the idea for Nu Grip whilst traveling in South East Asia with a new GoPro. At the time there were many accessories to choose from, but they needed three or four different types, and they were expensive.
Nu Grip is further along in the process than most Indiegogo campaigns. In their commitment and confidence in the product, Nu Bear have gone beyond initial product prototypes and testing and have developed the production tooling and process for manufacture.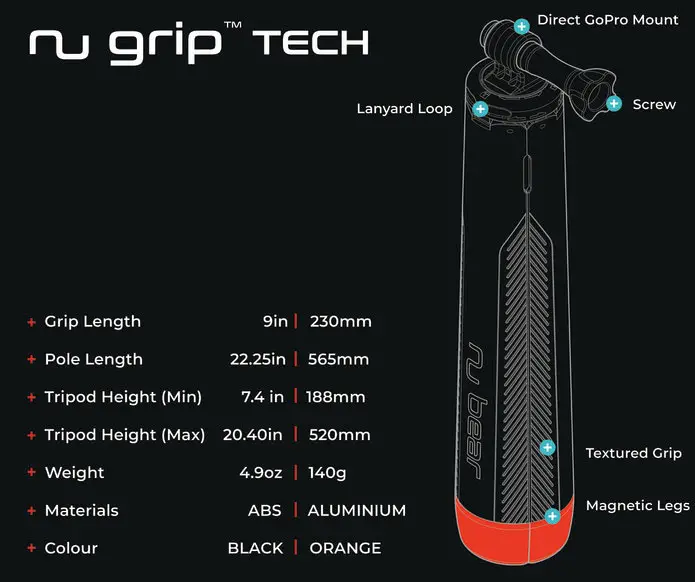 They have traveled to Asia to refine the manufacturing process and have a strong relationship with their supplier. Since securing their funding target they have hit the button to commence production already, minimizing the risk of long delays.
Nu Grip is due to start rolling off the production line at the end of the month and retails at £62. At the moment it is available to buy for only £46 at IndieGoGo.
[source: IndieGoGo]
Claim your copy of DAVINCI RESOLVE - SIMPLIFIED COURSE with 50% off! Get Instant Access!